UPDATE 2 – June 27, 2019 – Thursday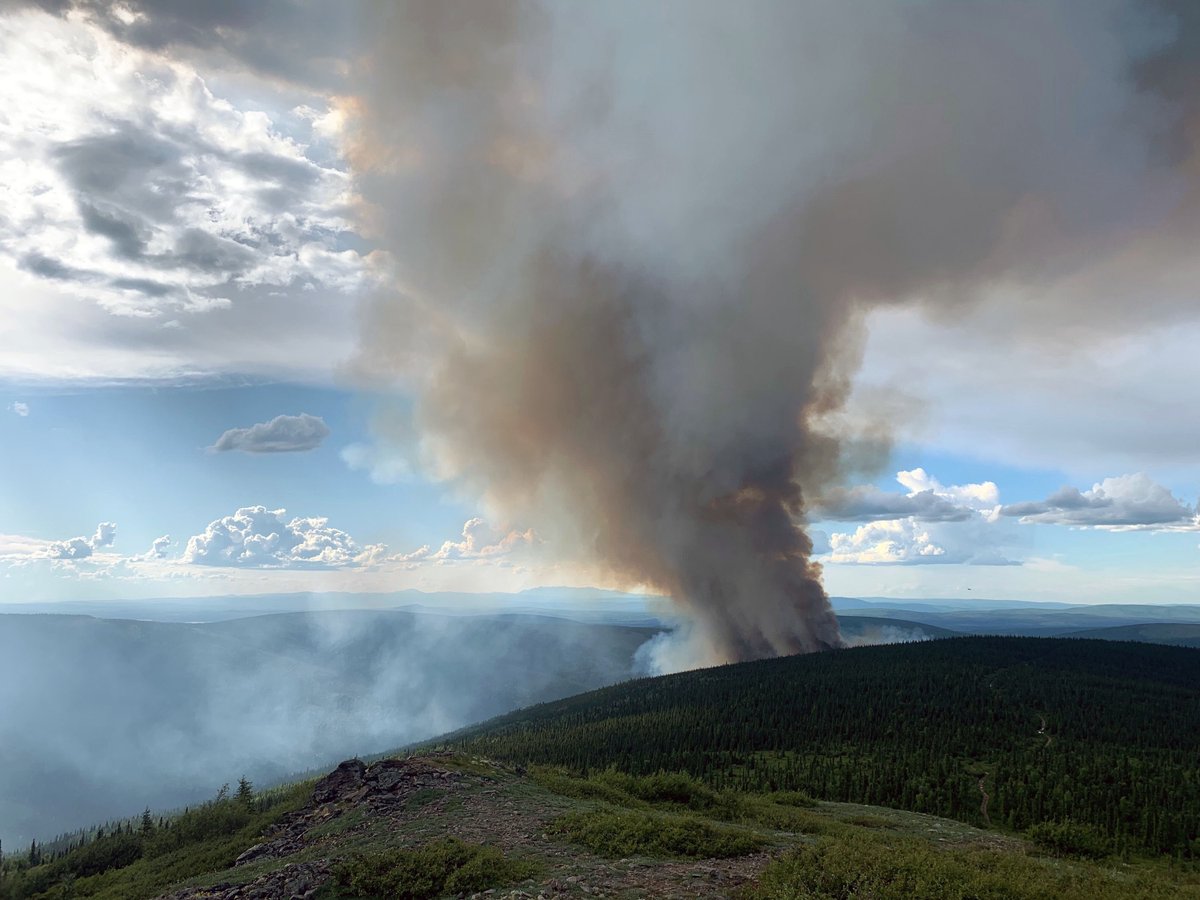 Incident Summary | A wildfire named the SHOVEL CREEK FIRE was ignited by lightning on June 21, 2019, is burning about 3 miles north of Murphy Dome and 20 miles northeast of Fairbanks, Alaska in the Fairbanks Area Zone in the AK Department of Forestry lands.
FIRE FACT | There are currently 11 new wildfire starts in the last 24 hours
Resources | There are currently 245 personnel assigned, along with 8 crews, 10 engines and 7 helicopters.
The IC of this incident is also managing the NUGGET CREEK FIRE located about 16 miles northeast of North Pole, Alaska.
FIRE FACT | There are currently 13 staffed wildfires, while 99 are being monitored.
Current Status | Fire crews are tasked with continued direct attack suppression operations and working to contain a spot fire that crossed over Shovel Creek and uphill into an old fire scar from the 2009 HARDLUCK CREEK FIRE.  They are currently using air support for fire suppression and containment efforts.  Fire behavior is being reported to be active with a high rate of spread along with torching and continued spotting throughout the evening.
FIRE FACT | There have been 2 RX fires for a total 13,615 acres.
Alerts | Those who live in the Murphy Dome subdivision were put on  high alert for a Level 1: Get Ready notification which means fire nearby and to be ready at a moment's notice. This notice was given to residents in this area by Fire Officials.
FIRE FACT |  Crews have successfully put out 5 wildfires.
Incident Cooperators | Incident Cooperators include the Fairbanks North Star Burough, Department of Emergency Services, AK DOF, BLM AK Fire Service and the Chena Goldstream Fire Department.
FIRE FACT | There are currently 130 wildfires burning in Alaska.
Damage Assessments | The fire has now destroyed 1,622 acres of timber destroyed up from the 650 acres, from only a few days ago.  There is still no containment gained on this fierce fire.  Cost-to-date fire suppression and containment status expenses have reached $1.2 Million dollars.
(c) 2019 NW Fire Blog – Updated @ 2130  hours PDT