UPDATE 1 | 1405 PT | 6/21/2020
A fast-moving brush fire is burning off of Lancaster Road and 245th Street west in Lancaster (Los Angeles County), California, just outside of the Angeles National Forest.
Resources: Copters 10, 12, 15, 532. Engines 78 (IC), Angeles National Forest Service, E477 (Div Alpha), E315, E84, 2 Water Tender 130 (plus a 2nd one) . Dozer Team 5 and Crew 12.
Photo Credit | LA Co Fire Ops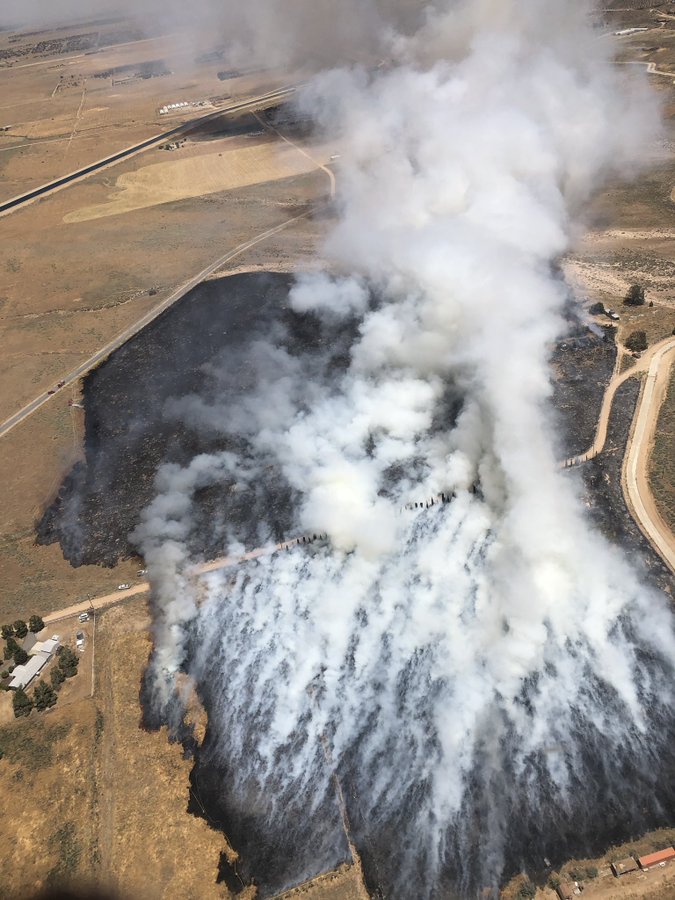 Division Alpha (E477) : Engines 315 and 84 were assigned.  Fire burning into a wash.
Fire was reported to be at 20 acres  of grass with winds at 15 miles-per-hour coming from the west.  Copter 15 reported they could see a large header from several miles away with heavy smoke.
One structure is threatened on the alpha shoulder.
Division Zulu:  Established at 1355 hours PT.  Copter 532 tying in.
(c) 2020 NW Fire Blog