UPDATE 2
A wildfire started on Thurday, July 16, 2020 prompted WA DNR resources and equipment at 1316 hours PT is burning about 70 miles ENE of Portland, Oregon that brooke out this afternoon.
This is located on Bertschi Road, south of Glenwood in Klickitat County, Washington.
The fire is named the BERTSCHI ROAD FIRE.
Photo Credit | WA DNR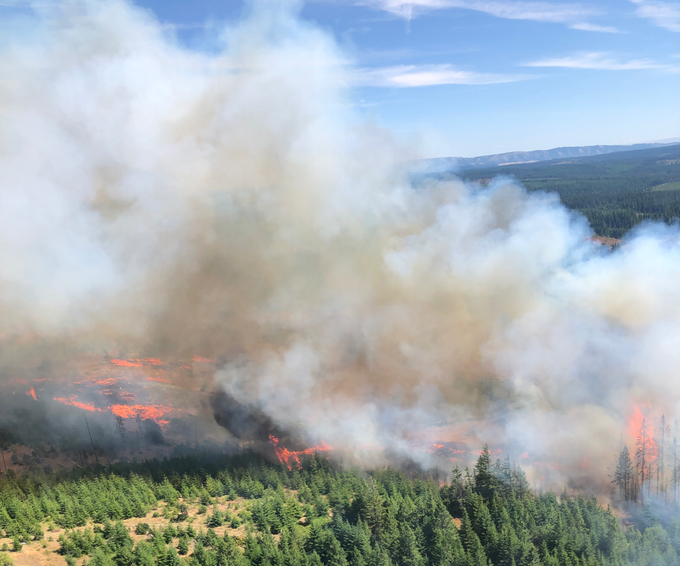 Fire has scorched 350 acres of brush, slash and timber.  No increase in acreage has been reported since Day 1's report on Thursday.
Resources included the AHTANUM DOZER-KLIC E-4104 E-4206 E-4302 E-4401 E-4407 E-4408 E-4409 SE-COMBELI SE-DOBSON SE-JAMES SE-LAWSON SE-LENNON SE-MILLER SE-STONE.
Around 1515 hours PT this afternoon, fire officials reported firefighters had successfully reached a 90% containment status – however, there was still active fire activity in the northeastern portion inside the containment lines.
Dispatch Center is via the Central Washington Interagency Communications Center.
This is still an active wildfire incident.
(c) 2020 NW Fire Blog  – Updated 7/17/2020 2025 PT