MILEPOST 21 FIRE
UPDATE 2
INCIDENT SUMMARY | Started 7/20/2020 at 1454PT. Located along Hwy 96 on the Hoopa Valley Reservation between the towns of Willow Creek and Weitchpec in Humboldt County, California.
Yesterday, the fire was well established in the Bull Creek Drainage in very steep and rugged terrain. On 7/21/2020, fire crews were working on spot fires and continuing with mop-up operations.
Today, it is burning  east of the Trinity River and north of Bull Creek in a very steep terrain in a previous burn scar.
CURRENT STATUS | 150 acres. 30% cotained.
THREATENED | High value timberland, cultural resources, Trinity and Bull Creek water sheds.
Photo Credit | Hoopa Valley Tribe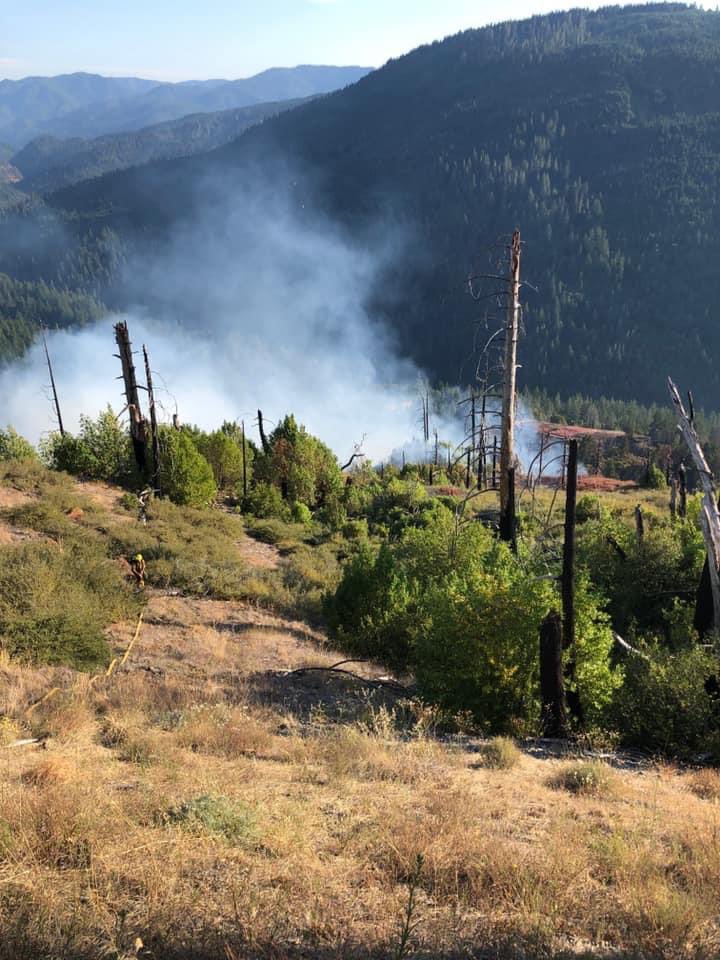 RESOURCES | Hoopa FD and OES (Lead Agency), CAL FIRE (assisting).  Southern CA IMT Team 11 has assumed Command as of today at 0700 PT.
Staffing and equipment include 5 crews, 7 engines, 2 helicopters, 1 dozer, 7 water tenders and a total of 147 personnel.
(c) 2020 NW Fire Blog |2| 7/23/2020 1315 PT