Published 1/8/2022 1630 hours PT
WASHINGTON STATE — Us locals would hear all the time how about how much is rains in Seattle and not to go there because of too much rain. We would respond, we don't melt, we rust.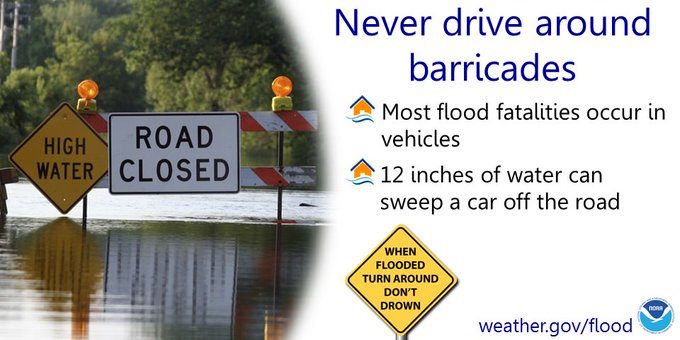 Unfortunately, it has all come to light as the truth but not just in Seattle, but everywhere in Washington. First, it was the snow and now the rain. It is way too much of a good thing for our roadways, ground, and other areas where flooding is now the new trend.
Here is a recap of what has been happening and what areas, hillsides, and roadways are currently impacted. Tips by local agencies are also included in this post.
DISASTER ASSISTANCE | 3 Ways to Apply for Disaster Aid | Online, DisassterAssistance.gov, FEMA App by downloading the free app and/or Call 800-621-3362 (FEMA)or TTY 800-462-7585. – FEMA Region 10
LEWIS COUNTY
Chehalis
A portion of I-5 was closed on Friday at the exit of 77 near Chehalis due to the Chehalis River overflowing its banks and reaching the freeway.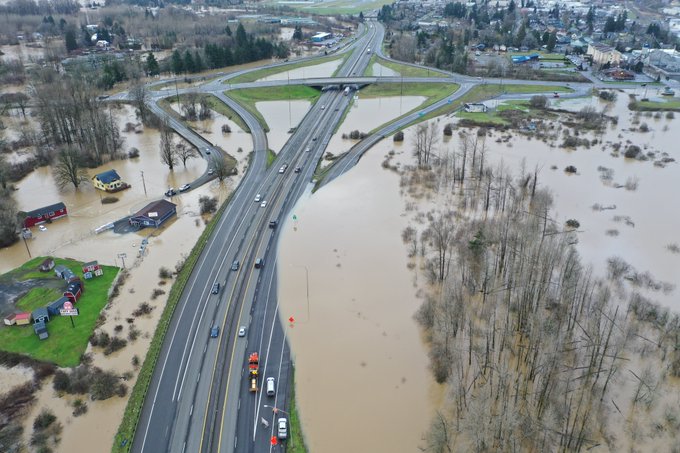 As you can see in the image (left) most of the lanes on the right side of the image are blocked and this is very dangerous, so WSDOT officials had no choice but to close the roadway to protect motorists.
The National Guard and US Army Corps of Engineers put together free sandbags for residents in Chehalis and Centralia on January 7th.
Would you be able to recognize a hillside, which may be ready to slide at any minute? Do you have an emergency preparedness kit and evacuation plan? How about recognizing the risks to your home, property, or valued assets? Here are some tips on what can help you with recognizing if you, your family, and your home are in the danger zone and how to mitigate the risks.
If you suspect active landslide movement, evacuate and contact your local fire, police, emergency manager, or public works department.
Landslide Public Service Announcement presented by the King County Emergency Operations Center can be found here –> https://kingcounty.gov/depts/emergency-management/hazards/landslide.aspx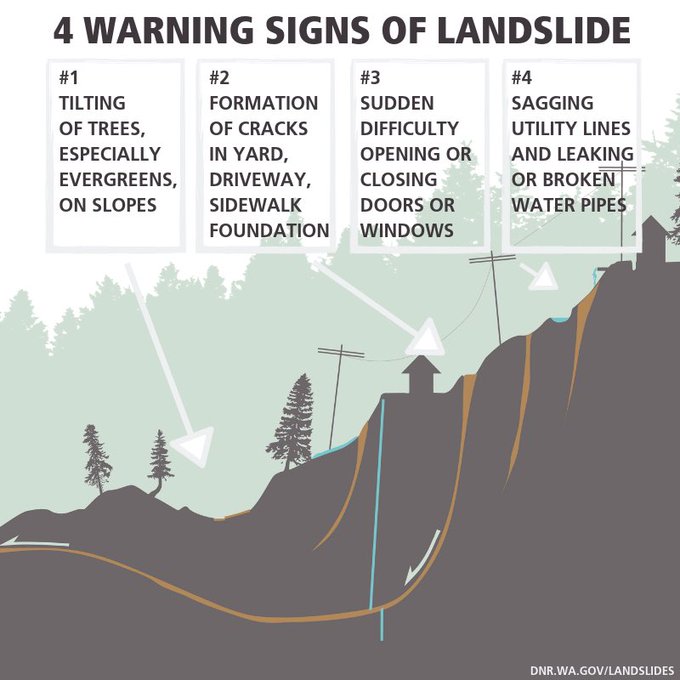 The Yard Birds Mall located in Chehalis was closed on January 7th, due to store owners could not get into the parking lot safely due to area flooding.
GRAYS HARBOR COUNTY
City of Cosmopolis
One resident in this small town is said to have been inside his vehicle, about 100 yards from his driveway was swept away by strong moving floodwaters and quickly submerged into deep water, according to the Sheriff's Department. When waters receded, his vehicle was pulled from the water and the driver was pronounced as deceased. Firefighters from Grays Harbor Fire District 15 and the Grays Harbor Sheriff's Office responded to the incident on Saturday, January 8th at 0900 hours.
Note: Firefighters with the Cosmopolis VFD are no longer providing fire suppression, EMS, and HAZMAT services due to a dispute with their current city mayor, resulting in the last 12 volunteer firefighters resigning their positions on December 31, 2021. The City Mayor declared an emergency proclamation and is currently contracting with outside agencies for services to its residents.
Ocean Shores
On Saturday, just before 0800 hours PT, SR109 was closed due to standing water north of Ocean Shores in Grays Harbor County.
KING COUNTY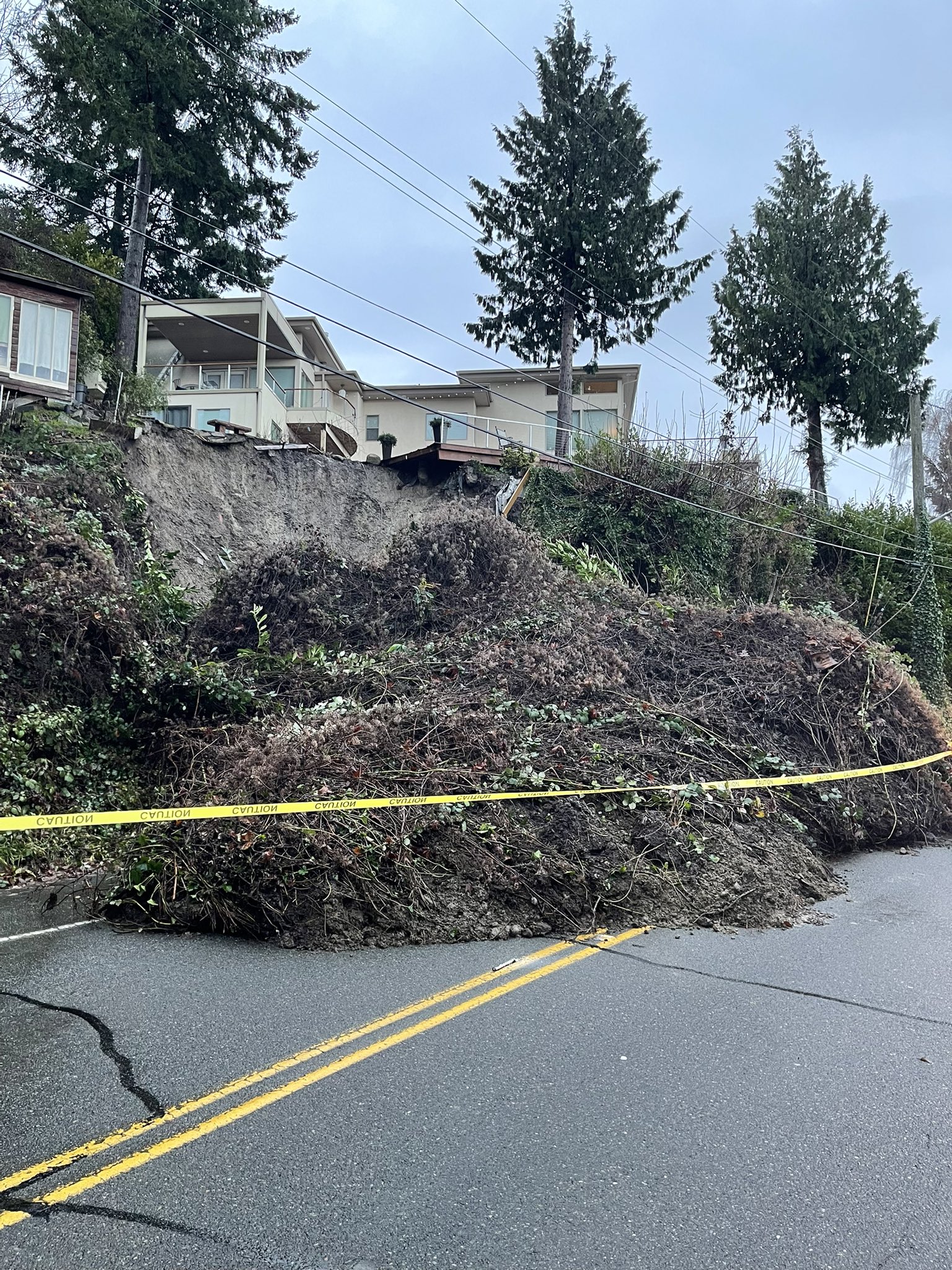 Burien
King County Fire District #2 were on the scene on Friday of a landslide at SW 175th and in the 2100 block of Sylvester Road SW, which blocked both directions of the roadway on Friday, January 7th.
South Park
Flooding occurred in the South Park area on January 7th, prompting multiple streets to be closed.
THURSTON COUNTY
Near Rochester
Just after 1420 hours on Saturday, WSDOT Tacoma Maintenance workers and local fire agencies in the area were reporting vehicles and semis on I-5 NB at the Lewis County Line and I-5 SB at Maytown instead of using US 12 near Rochester as getting stuck and unable to turnaround. US 12 is closed at Moon Road and WSP requests you use alternate routes. They are urging drivers not to go around road closures and barricade signage.
SNOHOMISH COUNTY
Reiter Foothills State Park
WA DNR closed the popular Reiter Foothills State Park in the County of all rec park users due to snow and ice. Officials said the parking areas were inaccessible and the county road is impassable at this time.
The park was closed on Friday, January 7, 2022.
Capitol State Forest
WA DNR also closed the A-line entrance to Capitol State Forest at the Straddleline ORV Park Entrance/A just off of SR8 due to road damage caused by flooding. The area is accessible via the Rock Candy Trailhead entrance.
WHATCOM COUNTY
Forecasted King Tides along with wind, melting snow and continued heavy rain arrived higher than expectations and caused area flooding. Roads were closed while others had "water over roadways" signage alerting drivers were seen in impacted areas. on Friday.
WASHINGTON STATE LANDSLIDE HISTORY
North Fork Stillaguamish River, Snohomish County.
March 2014: SR530, OSO. 262 acres of landslide and debris at the North Fork Stillaguamish River in Snohomish County. 43 deaths, partially dammed river, destroyed 49 homes. Cut off access for nearly two months. Estimated property loss and damage at over $80,000,000.
2006: Hazel Landslide. OSO. 1,000 feet long and 1,000 feet wide with approximately 2 million yards of volume which would partially dam the river. No fatalities. The same thing occurred but was less significant and with the same name for the landslide but this occurred in 1988.
(c) 2022 NW Fire Blog