KAIBAB NATIONAL FOREST, ARIZONA
INCIDENT SUMMARY
Fire crews were dispatched from the Coconino and Kaibab National Forests in response to a lightning caused wildfire dubbed the Boundary Fire, located on the NE side of Kendrick Peak in the Kendrick Mountain Wilderness.
It is additionally about 17 miles NW of Flagstaff, Arizona.
The wildfire is now burning on both sides of the Coconino and Kaibab National Forests Boundary line.
It was reported on June 1, 2017 and caused by lightning.
RESOURCES
Jeff Andrews' Southwest Area Type 2 Incident Management Team has taken control as Command as of 0600 this morning.
Fire resources assigned to this incident are  3 Interagency Hot Shots, 1 Type-2 hand crews, 7 engines, 2 water tenders, 2 dozers and miscellaneous overhead personnel.  A total of 165 fire personnel are on-scene.
FIRE CONDIIONS
The Boundary Fire  fire activity increased overnight due to strong, gusty and erratic winds.  It grew about 1500 acres more to about 3,800 acres.
A 3% containment status has been reached but are still addressing active fire behavior with spotting.
Fire fuels consist of heavy dead and down trees and forest debris left from the Pumpkin Fire of 2000.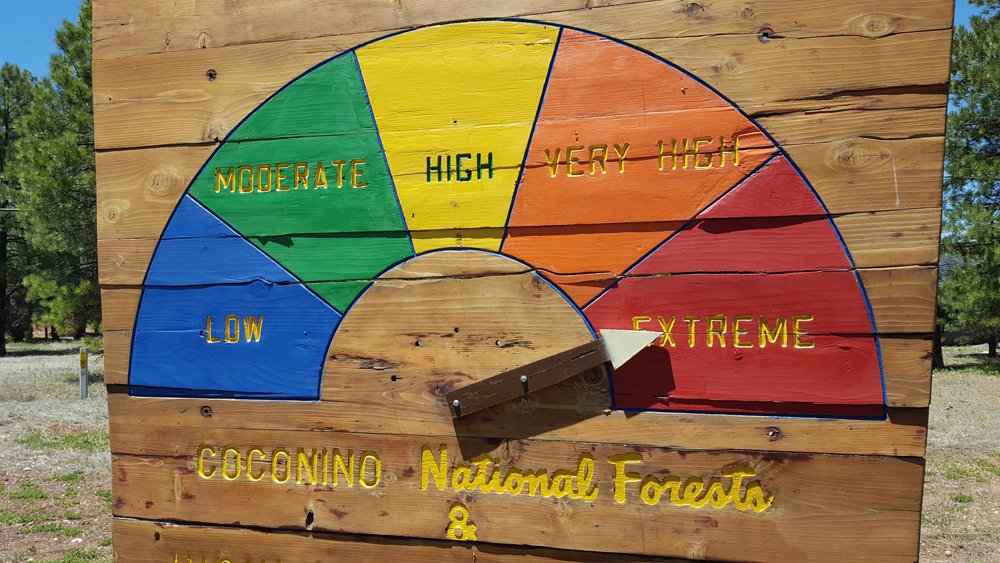 The northern side grew towards a section of Highway 180 last night but the fire remained within the overall planning area and bumped up against a previously RX fire unit from the #HorseshoeFire completed in October 2016.
Fire crews were able to stop the progression to the North.
Additionally, firefighters have worked tirelessly to prep with structure protection of a historic cabin and lookout, private property, historic structures and archaeological sites.
ALERTS
A Red Flag Warning for the entire Kaibab National Fores has been issued for both Saturday and Sunday until 1900 hours for each day.  This means no campfires and other restrictions due to high winds, which means you and your guests must be very careful and heed to all of their rules/regulations.
This will protect you as a visitor and not be responsible for the potential wildfires your actions could cause.  #OneSparkLess
SOCIAL MEDIA
Thank you for reading this post!
Hashtags are #BoundaryFire #AZwildfires2017
We would love to have you become one of our Followers.  Just click the button Follow Us by email.
You can also find us on our Twitter page @nwfireblog and on our Facebook page.
(c) 2017 The NW Fire Blog