KAIBAB NATIONAL FOREST, ARIZONA
INCIDENT SUMMARY
Fire crews were dispatched from the Coconino and Kaibab National Forests in response to a lightning caused wildfire dubbed the Boundary Fire, located on the NE side of Kendrick Peak in the Kendrick Mountain Wilderness.
It was reported on June 1, 2017.
RESOURCES
The incident is being under Unified Command with the CNF and the KNF as the fire is currently burning on the Flagstaff Ranger District of the CNF but is due to cross over onto the Kaibab NF side of the boundary line within the next few days.
Fire resources assigned to this incident are  Flagstaff and Mormon Lake hotshot crews, three engines, one dozer, a fuels crew, local fire prevention units and various support personnel; approximately 70 total fire personnel are currently assigned.
FIRE CONDIIONS
The Boundary Fire  has destroyed about 300 acres of heavy dead and down trees and forest debris left from the Pumpkin Fire of 2000.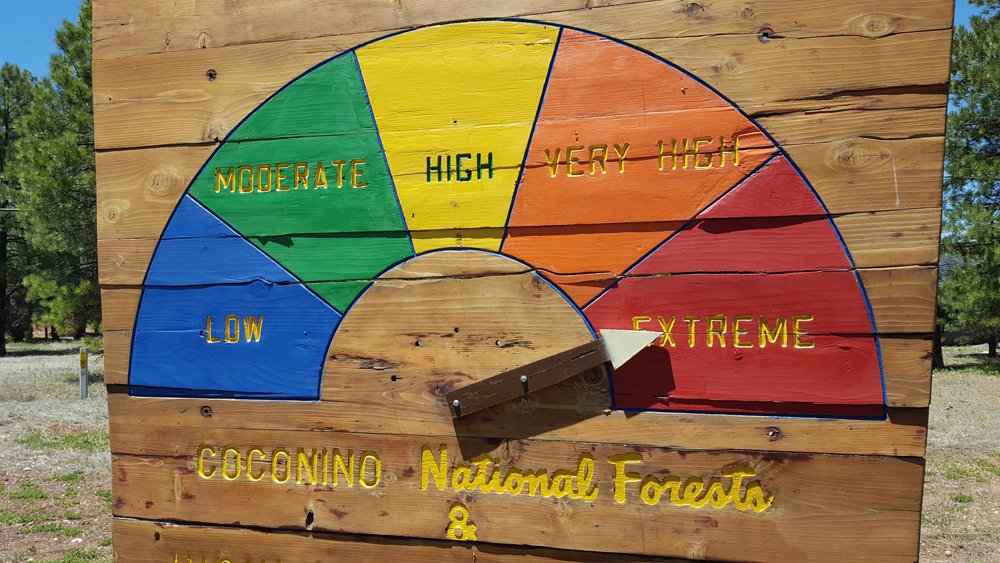 Snags, steep slopes and overall hazardous terrain have led fire officials to identify a system of roads at the base of the mountain to serve as boundaries from which to halt the wildfire's progression.
CURRENT/FUTURE STRATEGIES
Fire Managers plan to implement indirect fire suppression strategy on the fire due to some significant and dangerous concerns with putting firefighters in certain locations on the mountain.
SOCIAL MEDIA
Thank you for reading this post!
We would love to have you become one of our Followers.  Just click the button Follow Us by email.
You can also find us on our Twitter page @nwfireblog and on our Facebook page.
Hashtags used for this post are #BoundaryFire  #AZwildfires2017
(c) 2017 The NW Fire Blog