SAN DIEGO, CALIFORNIA
Fire Incident | The Gate Fire is burning off of Hwy 94 and Otay Truck Trail, NW of Delzura, California.
Current Fire Status |  The wildfire has destroyed 1500 acres but fire crews have reached a successful 30% containment status.  They are working tirelessly to suppress / contain during every opportunity they reach.
Resources |  There are 11 Type 3 CAL Fire engines, 13 crews, 4 patrols, 2 bulldozers and 4 water tenders assigned to this fire incident.  This is as of 0600 hours this morning from CAL Fire directly.   There is a report on Social Media that
Evacuations | Evacuations of the Pio Pico Campground are still in effect due to damage to the infrastructure at the Campground.  All evacuees have been mostly relocated to the Red Cross Shelter located at Otay Ranch H.S. in Chula Vista.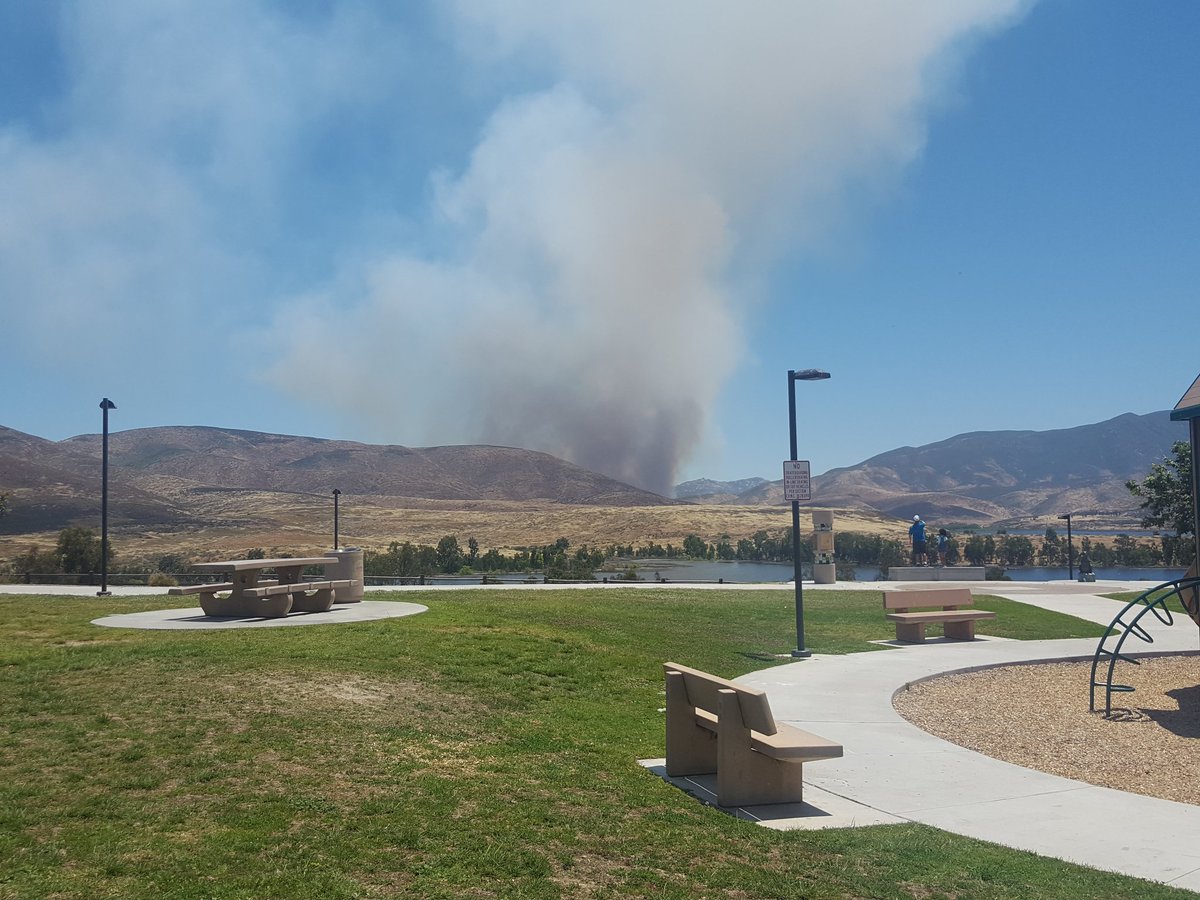 An evacuation warning has been issued for the Delzura community.  Some  evacuated yesterday to the evacuation point of the Viejas Casino Parking Lot, but were allowed to return last night with a Law Enforcement escort.
If you are an evacuee and have a pet, please contact the San Diego Humane Society for assistance.
Social Media | We are using the hashtags #GateFire #CAwildfires2017 #CA #SanDiegoCA
(c) 2017 The NW Fire Blog