SAN JUAN NATIONAL FOREST, COLORADO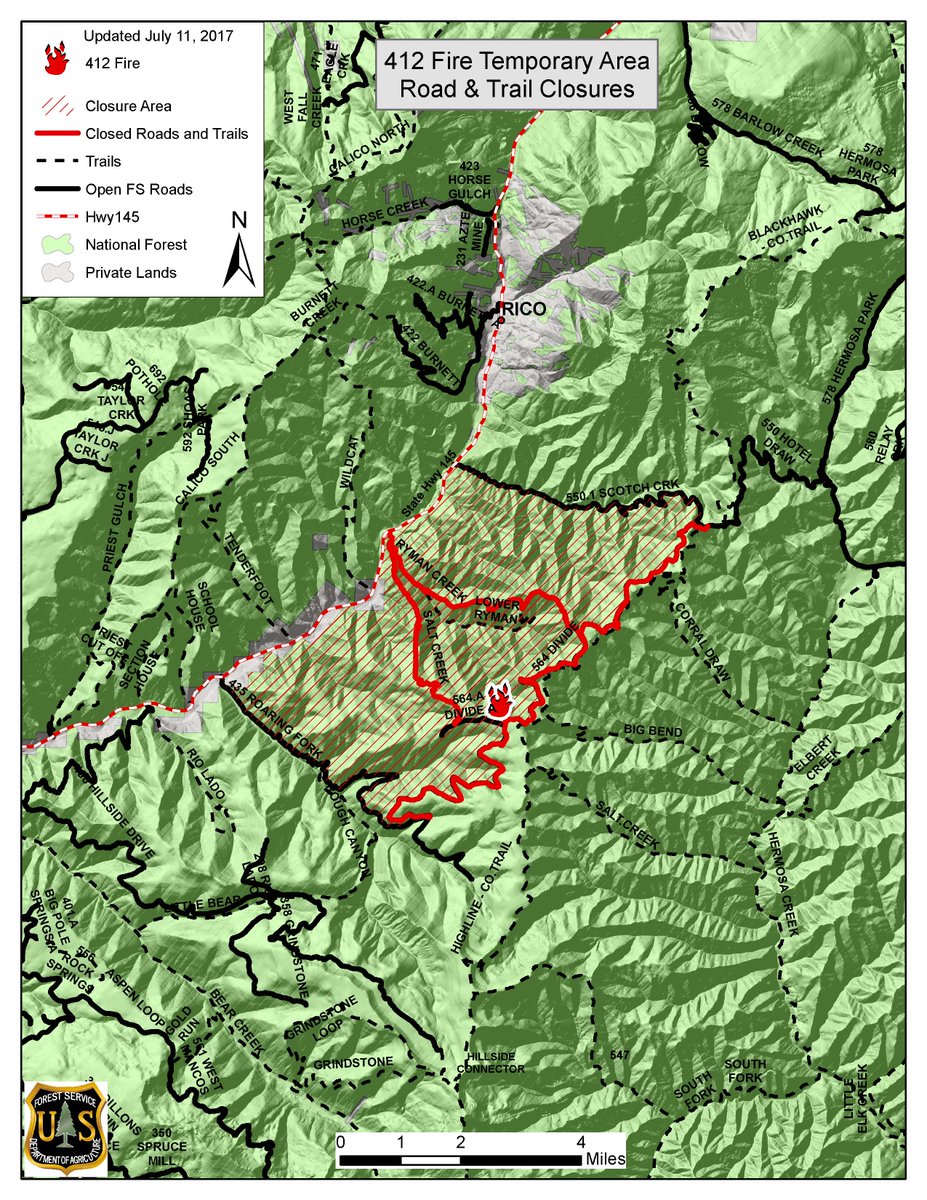 The 412 Fire  was sparked by a lightning strike on June 23, 2017, located about 7 miles South of Rico, Colorado.
About 95 acres of mixed conifer along with heavy dead and downed timber has been destroyed.
2 personnel are still assigned to this incident as minimal staffing resources.  They will continue to monitor, confine and contain the fire.
An ICT 4 Command still managing this fire.
#412Fire #Colorado #COwildfire2017
(c) 2017 The NW Fire Blog