SHEEP CREEK FIRE | SHEEP CREEK NEAR NORTHPORT, WASHINGTON STATE
UPDATE 3 – AUGUST 9, 2018 – 1900 HOURS
Fire behavior is moderate with flanking, backing and smoldering as it continues to burn through private lands through areas of mixed conifer with heavy logging slash and standing dead timber.   The fire originally started on July 30th, around 1307 hours PDT.
Crews have established primary and contingency hand lines with burnout operations in effect for Flagstaff and Sheep Creek Roads.
WA National Guard troops are stepping and assisting local, State, Federal and County firefighters by engaging the wildfire and helping with containment support.
The IC for this fire are jointly by Andrew Stenbeck and Jim Corvinot on the NE WA IMT Team 3.
There has been 458 acres scorched but crews have reached a 45% containment status.
UPDATE 2 – JULY 31, 2018 – 1430 HOURS 
There are no updates pertaining to the size and containment status this afternoon but we are still waiting for additional updates.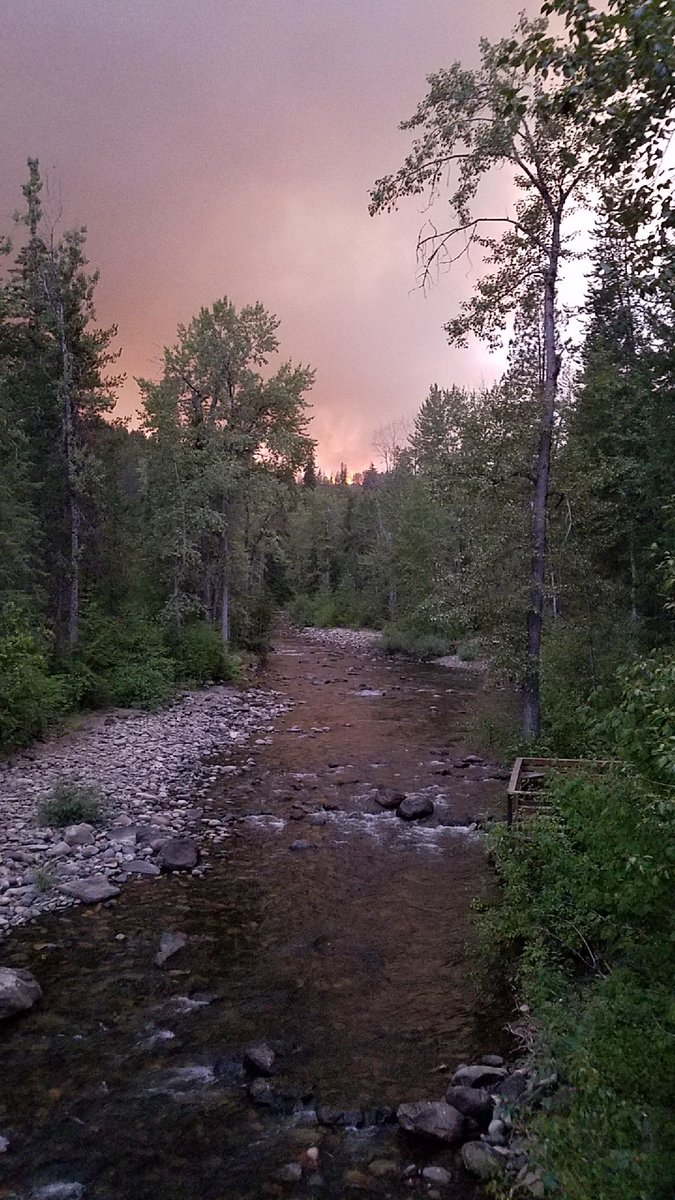 The road that enters into the Sheep Creek Campground has been temporarily closed, says the Little Pend Oreille Forest who manages the  recreational area.
UPDATE 1 – JULY 31 2018 – 0610 HOURS
A wind-driven wildfire is burning north of Northport (Stevens County) is said to be burning about a .5 mile to the north was estimated on Monday, July 30th to be around 100 acres.
Resources deployed included 3 DNR planes, 2 helicopters and an unknown number of engines.
Fire behavior was reported as being very active with a high rate of spread due to high winds in the area.  Air resources were grounded for the remainder of the night while ground crews worked on night operations.
More updates are due to be uploaded as more information is received.
Thank you for reading our post!
(c) 2018 NW Fire Blog