UPDATE 1 | MARCH 29, 2021
EAST MYTON FIRE
A human-caused wildfire broke out on Monday that has destroyed about 200 acres or more of sagebrush and grass. Winds were recorded at 40-miles-per-hour.
It is located about one-to-two miles of Myton, Utah on Bureau of Indian Affairs lands.
Structures are threatened, which consist of three Tribal and One private residences. They have all been evacuated.
About two hours ago (1615 hours PT), fire crews had reached a 10% containment status.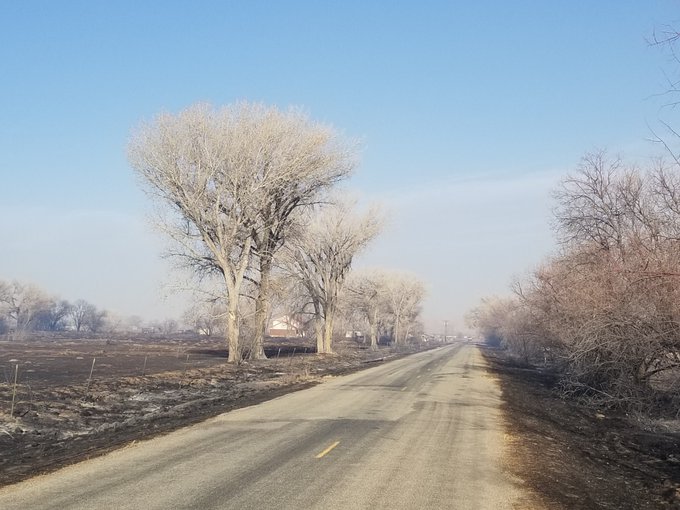 NORTH RIVER FIRE
The NORTH RIVER FIRE is also a human caused fire that ignited on Monday at 1330 hours. It is about 50-60 acres.
It is located in the Unitah Basin.
Resources from the Northern Utah Interagency Fire Center, Moab Interagency Comm Center, and the Uintah Basin Interagency Fire Center were dispatched around 1330 and 1351 hours as resource orders.
At this present time, both wildfires have merged into one larger fire and are reportedly threatening oil and power infrastructures, as well as several homes.
Other Utah Fires Burning
4350 FIRE
Another wildfire by the name of the 4350 FIRE (unknown if related) is located in the 6300 block North of 4350 West in Cedar City, Utah. Around 1346 hours today, fire personnel and assets were dispatched from the Color County Interagency Fire Center. There was .5 acres of PJ brush burned. Human caused. Structures were threatened. Contained today at 1521 hours.
(c) 2021 NW Fire Blog