ARLINGTON, MA — Firefighters were called to a commercial multi-family structure fire on Egerton Road after 1600 hours. First due companies found heavy fire from the rear of the 2.5 story wood-frame dwelling.
Fire had extended throughout the building on all floors and eventually going through the roof, prompting second and third alarms to be ring out.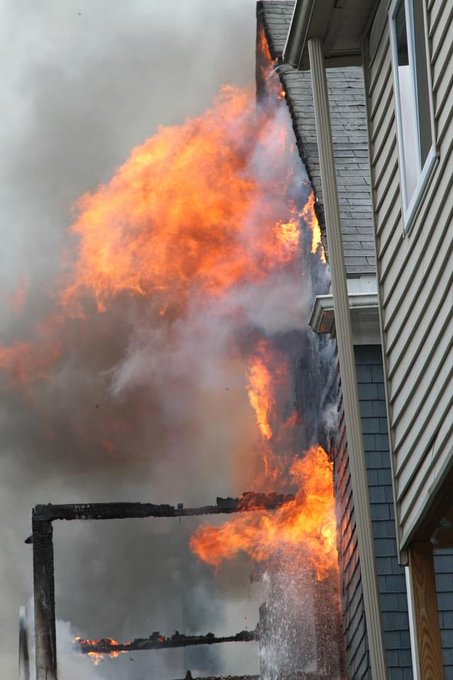 Mutual aid from nearby departments included Medford, Somerville and Woburn were called in for additional manpower and firefighting equipment.
The Boson Sparks Association's A-10, Firefighter Rehab unit responded to the scene. They provided three gallons of hot coffee, two cases of Gatorade, two cases of water, numerous snacks, towels and wipes to the members on the fire ground.
Additionally, the American Red Cross were called to the scene to help three adults and two children. The Red Cross will help them with comfort, financial assistance and long-term recovery services.
No cause for the fire was released.
It is unknown how much damage was done to the structure(s) and contents..
No reports of firefighters or civilians as injured.
(c) 2021 NW Fire Blog — Updated 5/30/2021 1525 PT