SIT REP 1 — JUNE 6, 2021 — 1745 PT
Incident Summary — A wildfire named the RUTH FIRE, is burning in the 36000 block of Ruth Hill Road in Squaw Valley, in the northeastern portion of Fresno County, California. Units responded around 1400 hours PT.
Fire is burning on both sides of the roadway.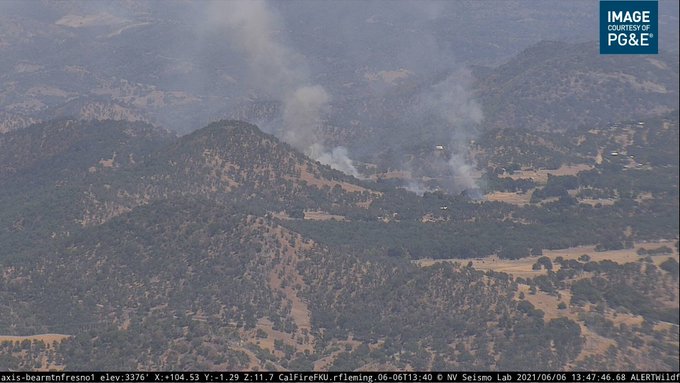 Fire Behavior — Active fire behavior with a moderate rate of spread. Burning on both sides of the roadway.
Threats — Residential structures; unknown if any infrastructure.
Size Up — 10 acres in grass and oak woodland.
Fire Resources — Aircraft are on enroute.
(c) 2021 NW Fire Block