UPDATE 2 | JULY 31, 2021
The CUB CREEK 2 FIRE started on July 16, 2021, around 1327 hours PT, is burning about five miles north of Winthrop, Washington on Okanogan-Wenatchee National Forest lands.
The cause is unknown and under investigation.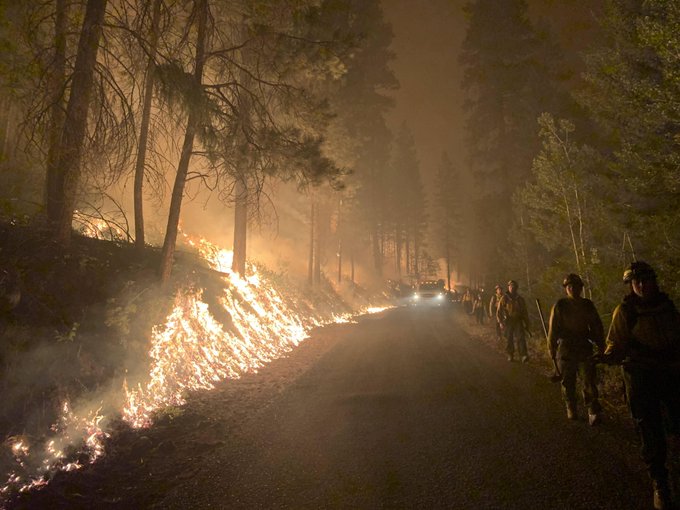 The fire is being managed by an MT1, SW Team 2 (Bales).
Incident Cooperators include WA DNR, Okanogan County Fire District #6, Okanogan County, WSP, WSDOT, OCEC, City of Winthrop, City of Twisp and WA State Parks.
There has been 54,858 acres of brush and timber burned – an increase of 1,581 acres. There is a 24% containment status.
Fire behavior is moderate with torching, flanking and backing. Operations is broken up in multiple areas.
Branch 6: Crews will continue to open up interior roads to mitigate hazard trees within the fire perimeter, as well as assess specific areas along the Cub Creek drainage area. Mop-up operations to continue.
Branch 8: To continue to prep FS Road 37 and FR39 to anticipate fire to move easterly and cause growth within the Inventoried roadless areas and into past fire burn scars. to scout for possible control line locations and ID road/ridge systems that connect back to FS Road 37.
Communication infrastructure is being threatened, as well as the communities of Mazama and Winthrop. A total of three structures have been lost. A total of $11.3 Million Dollars is the cost-to-date for fire suppression and containment expenses.
(c) 2021 NW Fire Blog