UPDATE 2 — AUGUST 21, 2021 2205 PT
Police and Fire officials are fielding many questions by people about smoke billowing out of the Cold Storage building with a response of a fire still burning inside the structure. This will take time for firefighters to put out. This may likely go on well into tomorrow or for a few days.
Officials will instruct those when it is safe to come outside but for now, please listen to local officials as this smoke is very toxic and can make you sick. Let's let the firefighters and Police officers do their jobs to the best of their best abilities while they work to protect and serve you.
Evacuation orders were lifted this evening by the Puyallup Police Department, but Officials advised the former evacuees to shelter-in-place and to close all windows and doors.
UPDATE 1 — AUGUST 21, 2021
At 0522 hours this Saturday morning, a reporting party (a passerby) called 9-1-1 to report flames and smoke observed coming from the Puyallup Cold Storage facility located in the 200 block of 15th Street SE in downtown Puyallup (Pierce County), Washington State.
Command: Unified Command with Puyallup PD and Central Pierce Fire & Rescue.
The facility contains 1,000 pounds of anhydrous ammonia used for refrigeration and protocols for an emergency response is 1.1 miles away from the fire location.
The Puyallup Police Department immediately notified all businesses and residences around the involved structure by going door-to-door evacuating citizens.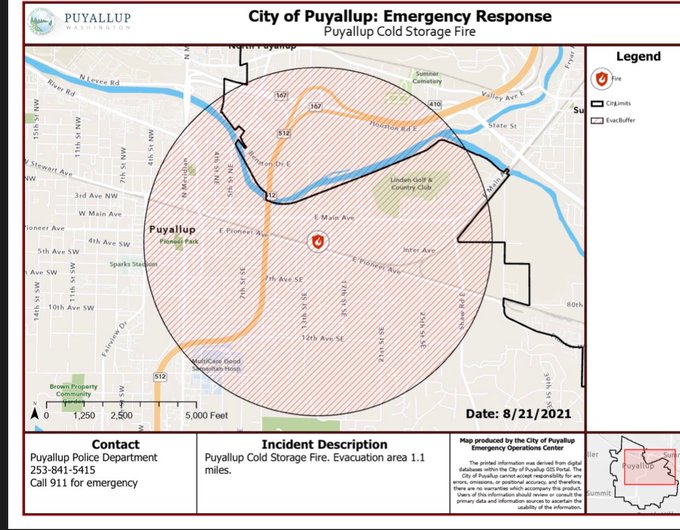 A reverse 911 system and social media was also implemented to notify residents as well, indicating this is real and not a drill.
The fire is now a 3-alarm and mutual aid has responded from nearby JBLM with a crash truck, local and county fire resources.
EVACUATION CENTER is located at the Puyallup Nazarene Church on 7th Avenue SW need to EVACUATE NOW if you have not already. This is some serious Toxic Smoke.
Evacuations have occurred about 1.1 miles from the Cold Storage structures to ensure the community is safe. Police currently do not have an ETA when they can allow residents to repopulate the area as of yet. Putting out the fire right now is the main priority after everyone's safety objectives have been met.
At the time of evacuations, all available Puyallup Police Officers had been recalled to active duty and were seen going from house-to-house helping with the mandatory evacuation orders.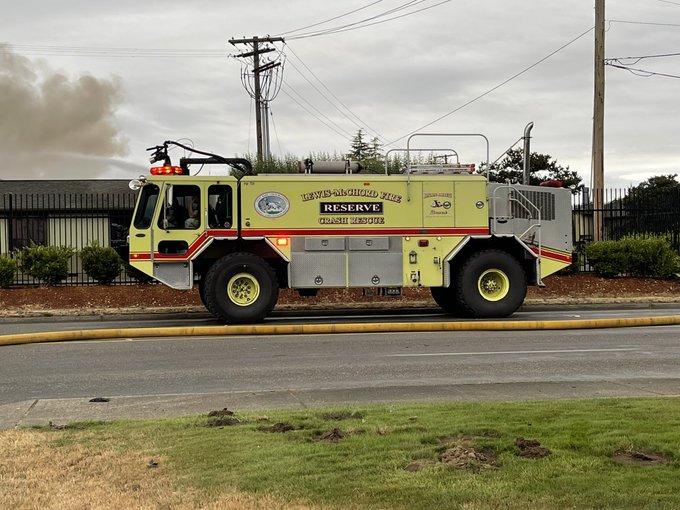 When a large incident is in happening, please remember the following:
Don't go to the scene to see what's happening.
Don't breathe in the smoke, with this type of chemical – it is very toxic.
Stay at home or go to the shelter location and shelter-in-place for your own safety.
Do not go out driving on nearby roadways, Police and Fire need them clear that will enable all shapes and sizes of apparatus to respond to the scene.
Close windows and doors to keep toxic smoke out.
The City of a Puyallup emergency operations center is now open and active. Citizens or businesses needing non-emergency assistance can call 253-864-4170.
There is no known cause at this time but is under investigation.
UPDATE | Fire are on the scene and putting water on the fire but at a safe distance. Here is a photo received from the City of Puyallup of members doing that very same thing.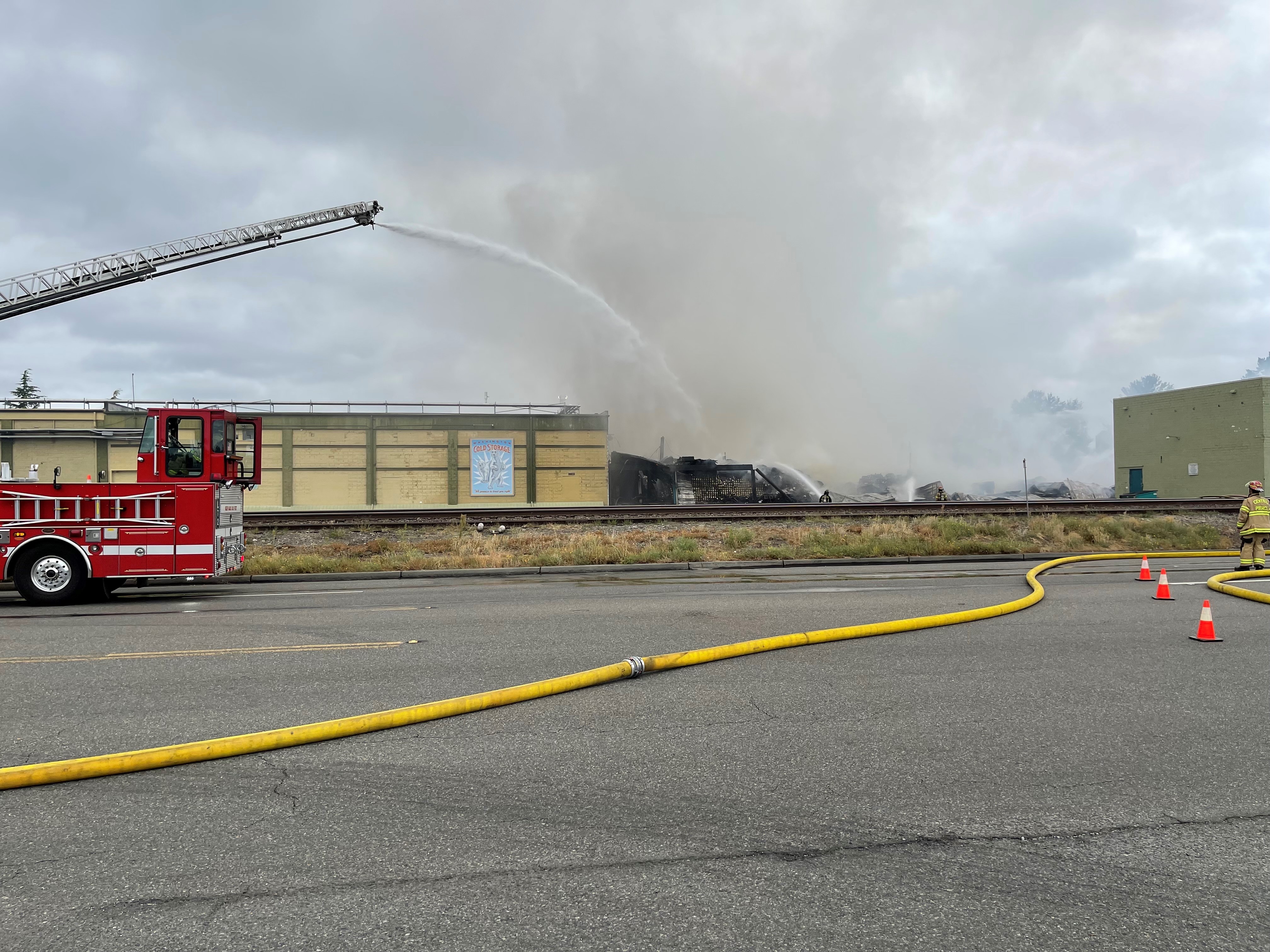 We will provide more updates as information released by the Police and Fire Departments.
#PuyallupColdStorageFire #PuyallupFire #ColdStorageFire
(c) 2021 NW Fire Blog