AUGUST 21, 2021 UPDATE
Incident Summary
The Dixie Fire is burning in the Feather River Canyon near the Cresta Powerhouse and Lake Almanor, about 15 miles northeast of Paradise, California. It was last updated that it is burning in five counties which include: Tehama, Butte, Plumas, Shasta and Lassen.
It started on July 13, 2021, from an unknown cause and is still under investigation.
Command
It is under the command of the CAL FIRE – Butte Unit and in Unified Command with the IMT type 1 CA Team 1.
Cooperators
Incident Cooperators are partners who are used as intel, managers, representatives and help during large incidents such as this. Here's a list of some of the cooperators assisting with this wildfire incident: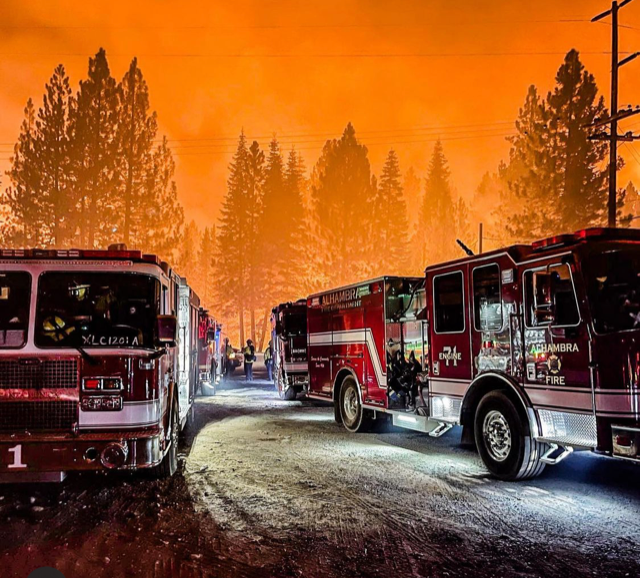 Butte County Sheriff's Office
Crockett Carquinez FD – E78
Plumas County Sheriff's Office
Lassen County Sheriff's Office
Tehama County Sheriff's Office
Shasta County Sheriff's Office
CHP
PG&E
CAL OES
CAL-EMSA
CAL FIRE – CZU Strike Team 2276A, 9170C
California National Guard
California Conservation Corps
CAL TRANS
Sierra Pacific Industries
W.M. Beaty and Associates
Collins Pine
California Department of Corrections
Burlington Northern Santa Fe Railroad
Union Pacific Railroad
Fire Weather Research Lab – Fireweather.org
EmergencyRV – delivering RVs to firefighters with young kids who have lost their homes
Helicopter 22EA (out of Eagle Helibase)
San Mateo Consolidated FD
SSF FD EM Ken Anderson as Plumas Co EOC Logistics Chief (from 8/19 – 9/3/2021)
SSF FD
Calver City FD
City of Alhambra FD E71 (part of strike team w/Monterey Park FD, Culver City FD, Beverly Hills FD, Santa Monica FD)
American Red Cross
Taylorsville FD
Greenville Valley FD
Salvation Army
Pacific Forest Trust
Size Up
About 717,308 of timber and brush has been destroyed. The fire behavior remains active with uphill runs, group torching and short-range spotting. Firefighters have reached a 36% containment status.
This is the one of the biggest wildfires burning in the state and in the State's record books.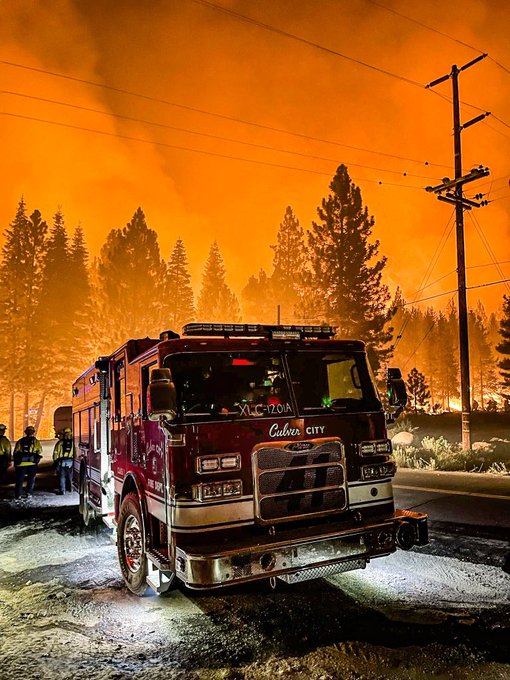 Fire Resources
At this time, Unified Command resources are managing a base of 5,891 personnel along with 19 copters, 463 engines, 207 dozers, 188 water tenders 99 crews.
Damage Assessment
Several communities and numerous structures, as well as infrastructure is still being threatened. Previously reports of 90 structures have been damaged with 1,230 (residential, commercial and other) structures have already been lost.
Most of Greenville has been burned to the ground.
Evacuations
Evacuations are still in effect. (see CAL FIRE resources for evacuations and other info)
Animal Resources
Animal Assistance – including large animals/livestock. #530 283 3673 or #530 283 6300.
Wildlife Disaster Network – Injured wildlife. #800 942 6459. Gold Country (rescue) – #530 885 0862.
Evacuee Resources
State Farm Customer Care Sites
Plumas Pines Shopping Center – 50 Main Street, Quincy, CA.
Grocery Outlet (Parking Lot) – 1616 Main Street, Susanville, CA.
Shelter
Red Cross Shelter – 315 Record Street, Reno, NV.
Through the Eyes of Social Media
What those are saying on the fire ground.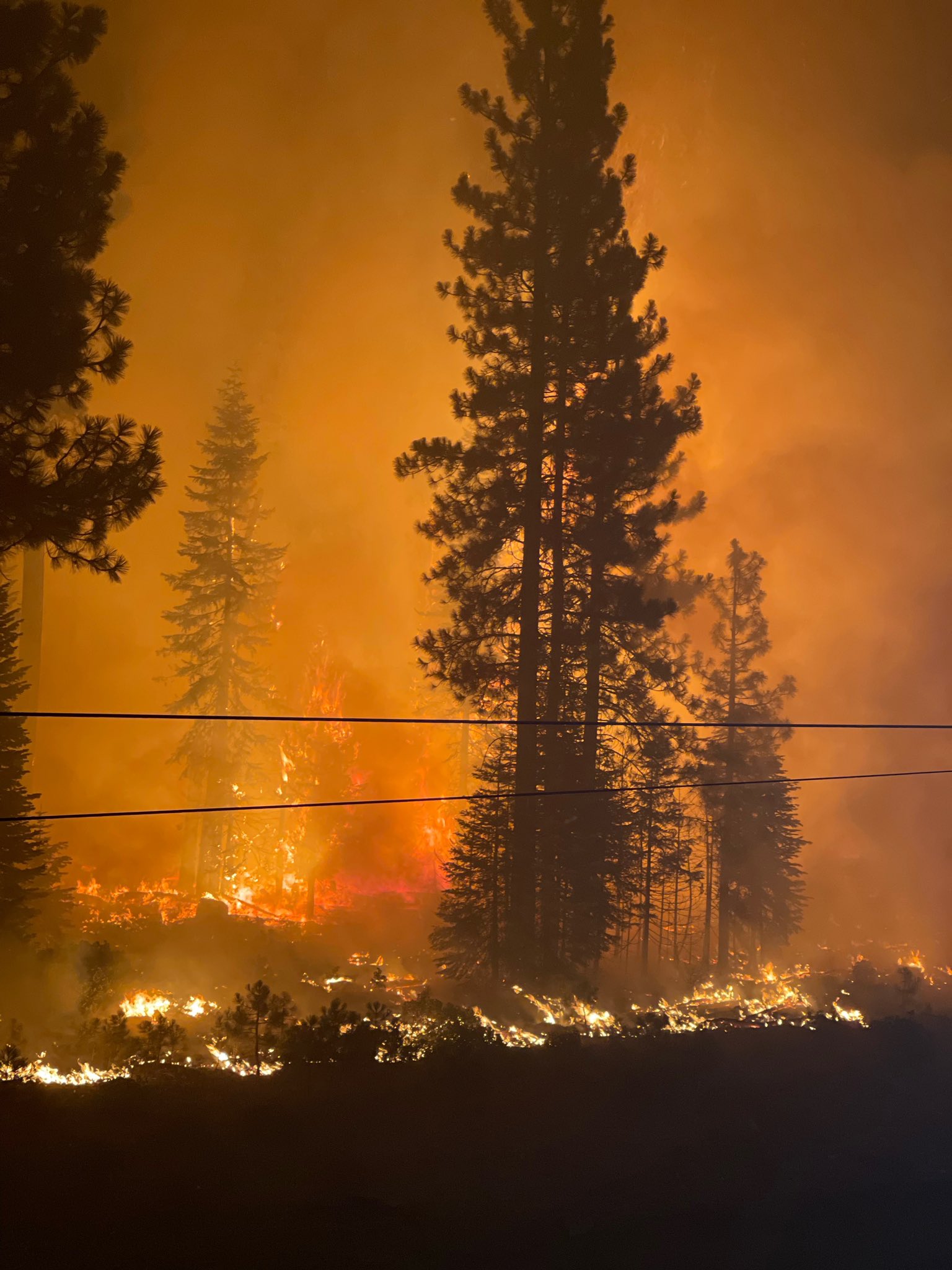 August 15, 2021
"When reality looks like fiction." – Media showing a fire train pouring water on its surroundings as it crosses a bridge and fire all around in a Tik Tok video.
August 16, 2021
"The fire whirl jumped 395 and lit the east side on fire." – Media
"Unsure what classifies as a Firenado, but this looks pretty close." – Photojournalist
August 17, 2021
"Smoke has mostly cleared while gas stations are running out of fuel in (Susanville). Fire can be seen from town." – Resident
"Janesville is impacted – severely showing great impacts in online images." – Media
"It was a tough night. Can confirm many homes and other structures burned." – Media
"Witnessing more intense fire behavior. Flames launching across 395 again. We're about 5 miles north of Milford. Winds picked up and an intense flare-up occurred, forcing units to reposition to a more tactical position and out of harm's way." – Media
"Some of the aftermath, I am absolutely saddened by the devastation. Every time I am assigned to this fire, it's worse." – Media
"Mount Lassen is dwarfed by a procumulus cloud from the (Dixie) fire." – Media
"An emaciated bear cub is rescued by the Gold Country Wildlife Rescue and in the safe care of the organization. It's possible this bear lost its mom saddens photographers." – Media
August 19, 2021
"Federal Judge demands the PG&E worker (aka eyewitness) share his testimony after witnessing first flames after PG&E took 9 hours to reach the location." – Media
"Nine Northern California National Forests are closed due to Public Safety joining the Eldorado National Forest." – Lassen National Forest
"The (fire) is the first in California history to burn its way clear across the Sierra Nevada." – Media
"Resources for this (fire) remain strained due to the numerous fires throughout the country. Working to overcome and gain every advantage on the fire, crews utilize computer technology to work and move with purpose throughout the night." – Lassen National Forest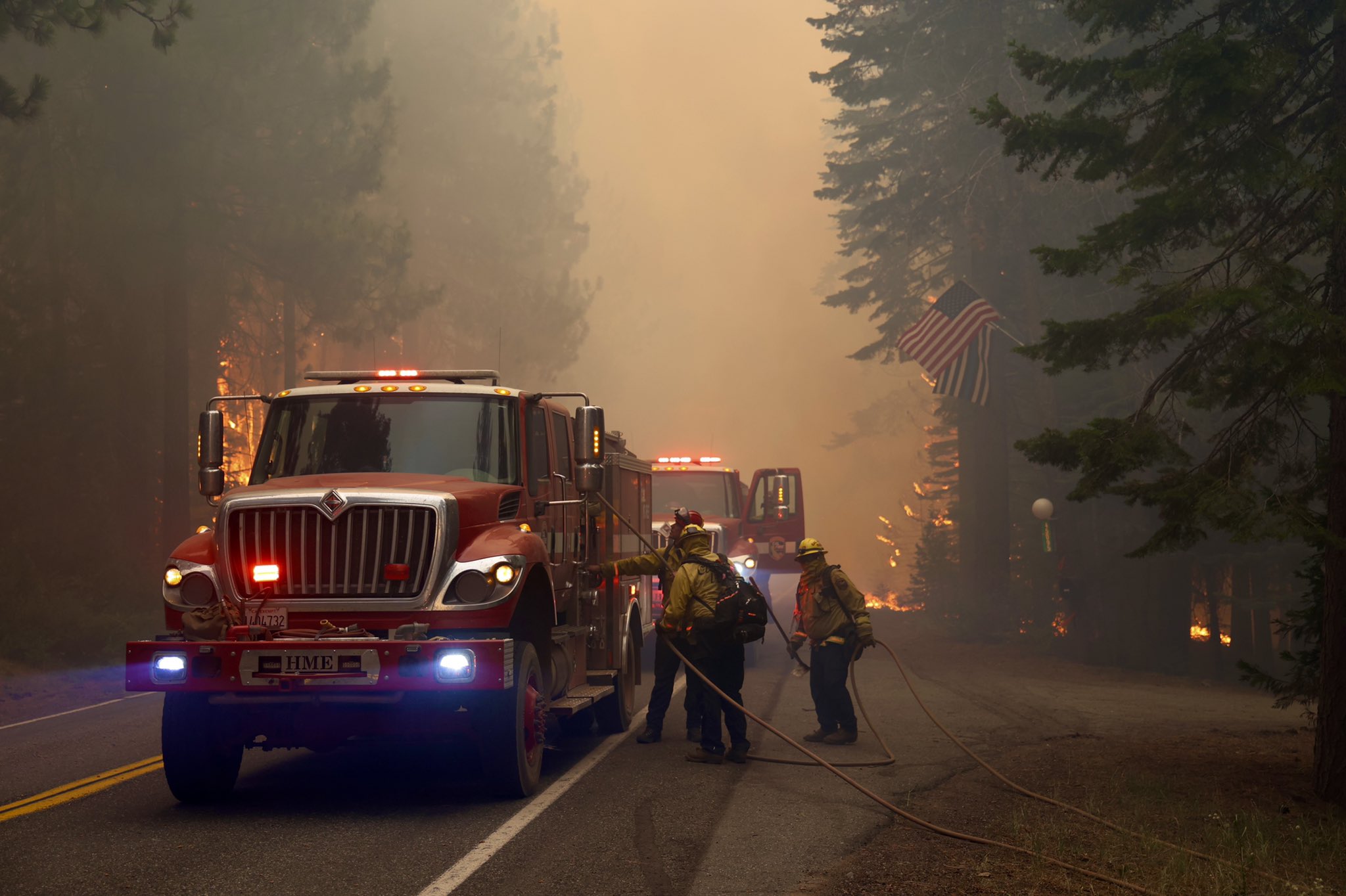 "The CAL FIRE CZU Strike Team 9170C has been on (fire) for weeks tasked with structure protection, strengthening control lines and doing what is needed." – CAL FIRE CZU (also photo credits)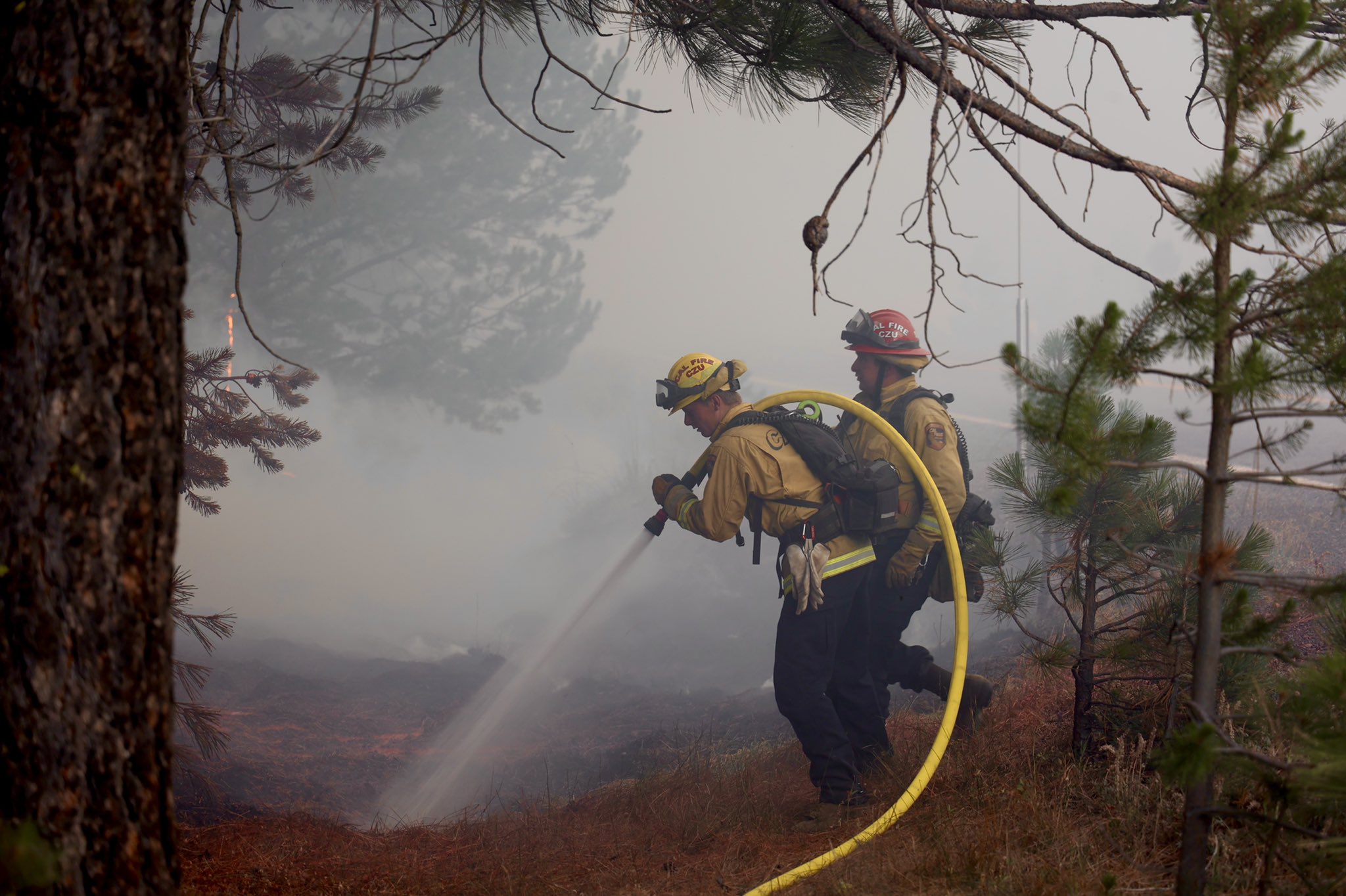 August 20, 2021
"Fire has grown over 700,000 acres, which is 1,000 square miles." – Weather media.
"Officials warn that fires in drought-plagued NorCal are traveling up to 8 miles in a single day, with their spread being driven primarily by dry fuels — not wind." – Media
"An Army Guard 803, a CH-47 Chinook helicopter drops gallons of water on to the (fire)." – Aviation Media
"Fire broke through to the water line of Lake Almanor." – Media
"The fire has now burned over 700,000 acres. Think about Rhode Island which is 776,960 acres. Yikes!" – Media
"Tanker 914 (VLAT) is flying out/in to load/reload out of the McClellan Air Tanker Base." – Aviation Media
"Mandatory evacuations implemented for Grizzy/Tower, Ingalls and Taylorsville." – Sheriff's Office
"With most national parks, there are many visitor favorite places, including the Bumpass Hell, which its boardwalk is still intact and surviving the Dixie Fire." – Lassen Volcanic NP
"The Dixie Fire has burned 44,858 acres of land within the Lassen Volcanic National Park, that has been burning since August 4, 2021." – NPS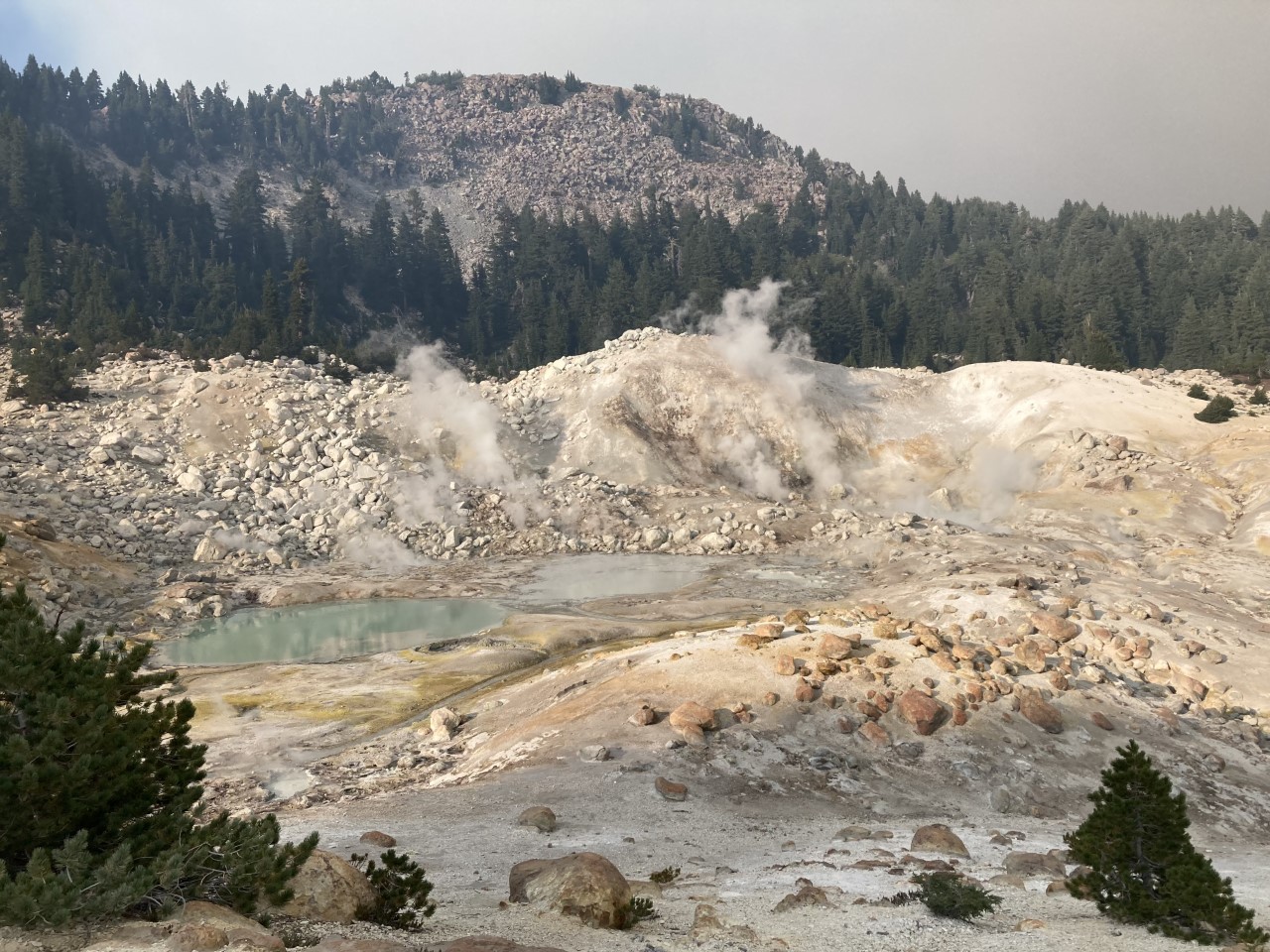 "Crockett Carquinez FD E78 continues to be a committed resource on this fire." PIO (and Photo Credits)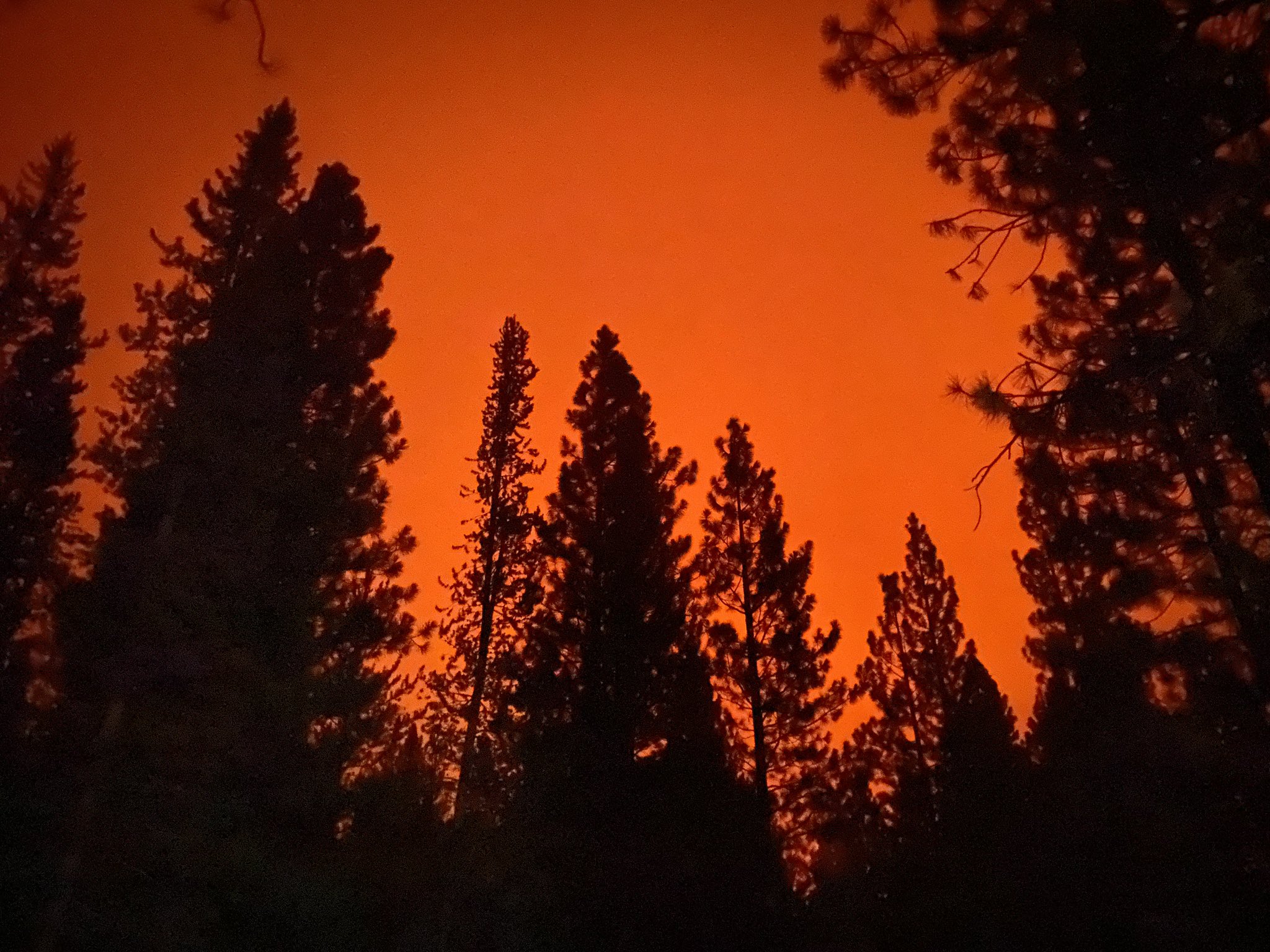 August 21, 2021
"E78 has returned home after 15 days on the (Fire) line." – Crockett Carquinez Fire PIO
"Fire burns slowly in Lassen County with thick smoke and horrible air quality."
Social Media
#CAwildfires2021 #DixieFire #CA #CAclimatecontrol
(c) 2021 NW Fire Blog