RIVERSIDE COUNTY, CALIFORNIA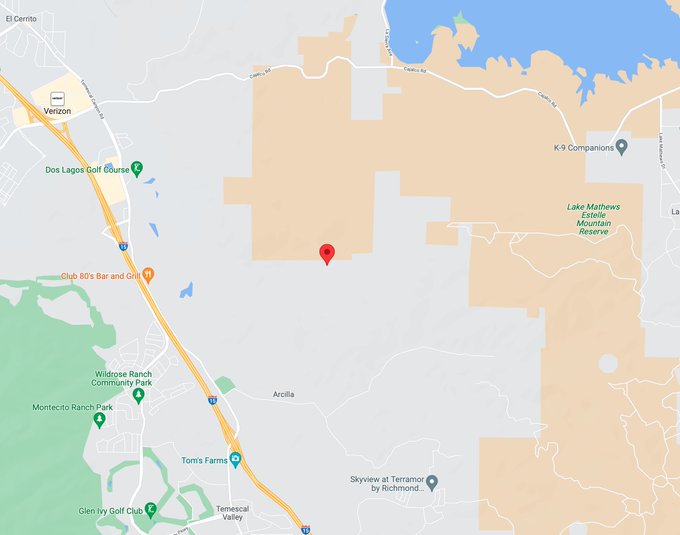 A brush fire has ignited on Sunday, December 5, 2021, just after 1300 hours PT in the 10900 block of Dawson Canyon Road near Lake Matthews and near Corona, California. It is said to be on the east side of I-15 off of Park Canyon Road.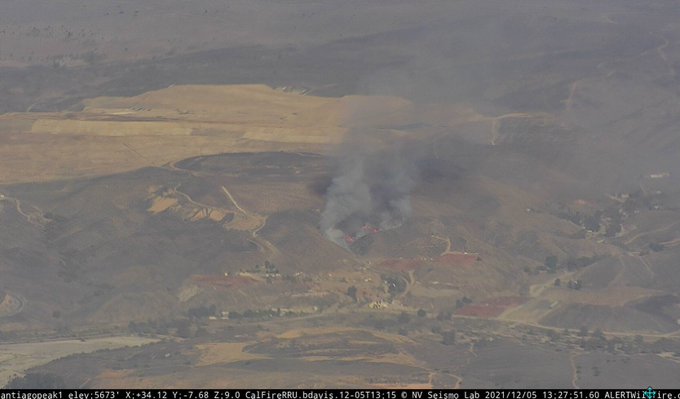 About 15 acres have been consumed. Fire behavior is listed at a moderate rate of spread.
There have been 10 engines, one helicopter, two air tankers and a Chief Officer dispatched with the CAL FIRE / Riverside County FD.
This fire has been designated by CAL FIRE / Riverside County FD as the CANYON FIRE.
About Lake Matthews
Lake Matthews is a large reservoir located in the Cajalco Canyon in the foothills of the Temescal Mountains and is the western area for the Colorado River Aqueduct. It provides much water used by the cities and water districts of the Metro Water District of Southern California.
(c) 2021 NW Fire Blog