RENTON, Washington — City of Renton street maintenance crews were called out to the area of approximately the 2200 block of Maple Valley Highway, where dirt, mud, debris, and trees fell over the roadway blocking all lanes.
The roadway has had all lanes blocked for the last four hours (approximately around 1830 hours PT).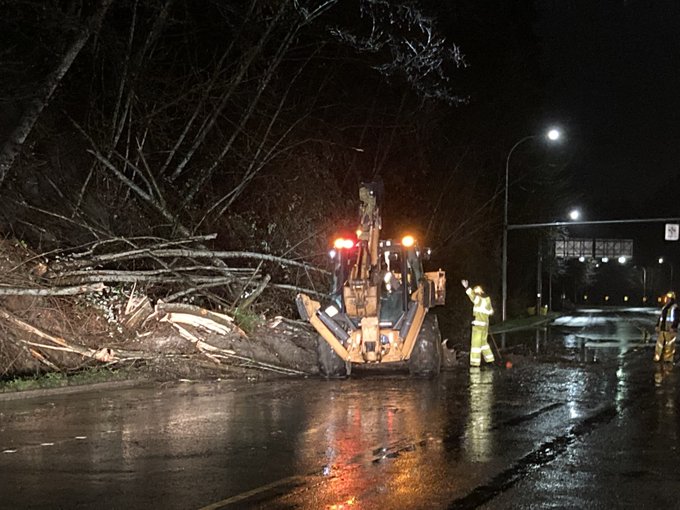 At the time of this post, the City of Renton did not have an ETA when the roadway was going to be reopened.
The roadway is closed at the Riviera apartments.
Additionally, the City also closed Nile Avenue x 148th Avenue SE between SE May Valley Road and SR 900/Sunset Boulevard due to water over the road. The City's Transportation Division has closed this area and currently, signage and barricades are in plain sight.
Note: It is illegal to drive around road closure and barricade signage, plus taking the unforeseen depth of water causing you and your car to be damaged or even need to be rescued. Please don't be THAT guy.
(c) 2022 NW Fire Blog – Published 1/6/2022 2230 PT