Published 1/24/2022, Monday, 2200 hours PT
Four BCFD firefighters were entrapped inside a three-story vacant rowhouse after a partial collapse occurred during a 2-alarm fire incident early Monday morning.
According to fire officials, one firefighter was immediately pulled out and the other three were still inside the burning fire building. Crews were searching for them.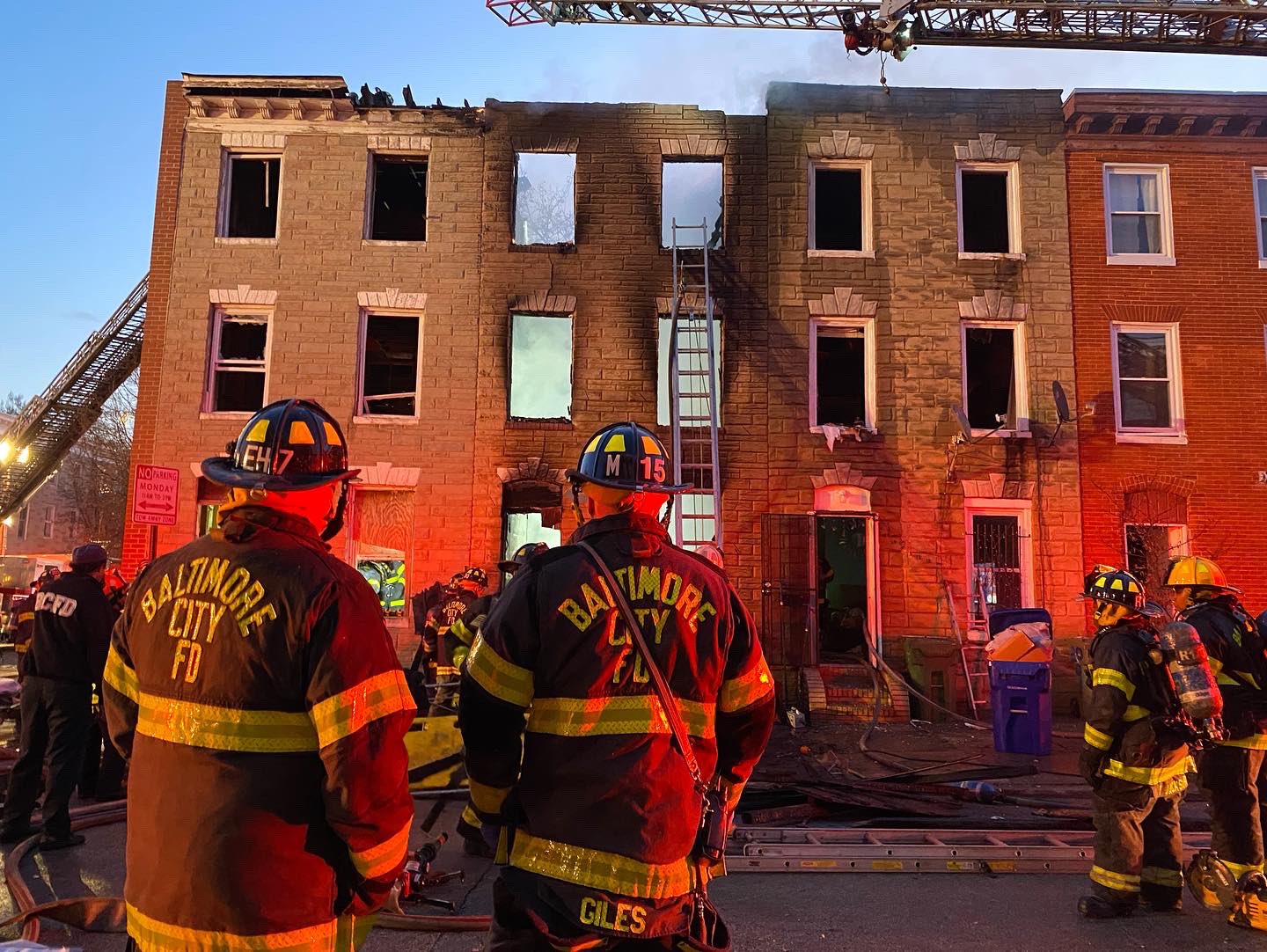 The incident occurred in the 200 block of South Sticker Street.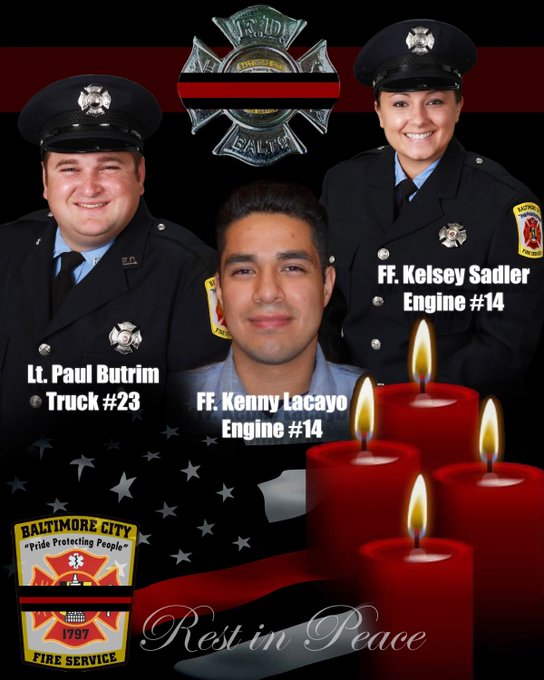 Piles of debris had to be removed and crews were able to reach two additional firefighters within one hour of the fire.
One was still unaccounted for but had been later extricated from the building. He is said to be listed in critical condition.
The other three members who had been rescued during the incident, have been reported as passing away from their significant injuries.
This post is dedicated to the firefighters who lost their lives, Lt. Butrim, FF. Lacayo and FF. Sadler
Safe Call Now is a confidential, comprehensive, 24-hour crisis referral service for all public safety members, EMS personnel, and their family members across the United States. They are just like you, first responders, and know what you are going through. They can help you, even with this tragedy (or others unrelated), and deal with other things related to the job, such as depression, alcohol abuse, grief, sadness, and drug addiction.
They can be found on Facebook, Twitter, LinkedIn, Instagram, and Youtube. Their address is 1107 Ninth Street, Suite #880, Sacramento, CA 95819. You can contact them at 206-459-3020 or https://www.safecallnowusa.org/contact or by phone.
Please say a prayer, a remembrance, or a little of both for their families who lost these courageous firefighters, their brothers and sisters who continue to answer the "call", those who support them, the communities they served in, and those who may be impacted by the tragedy and/or their loss, overall.
(c) 2022 NW Fire Blog