VENTURA, SANTA BARBARA COUNTIES, CALIFORNIA | This post has been moved from our sister page, The CA Fire Report to our primary Fire Blog page due to a larger audience and request for more information on California wildfires.  This is an ** out-of-area** wildfire update.
Incident Summary | The Thomas Fire started on December 4, 2017, from an unknown cause and its determination is under investigation.  The fire's origin started on Hwy 150 and Hwy 126, North of Santa Paula in Ventura County but has spread all over areas vastly now in both Counties including Santa Barbara County.
Current Status | The fire has scorched 252,500 acres and has a 35% containment status which is great news because they are beginning to get a handle on this big firestorm.  This is now being considered the fourth largest wildfire in all of California wildland fire history.
Command | Currently in Unified Command with CAL FIRE, Ventura County FD, City of Ventura, Los Padres National Forest (LPNF) and Ventura County Sheriff Office.
Fire Resources | There are currently 8,369 fire personnel along with 1,012 fire engines, 158 fire crews, 32 helicopters, 78 bulldozers and 62 water tenders.
Incident Cooperators | Resources are represented from the following Agencies, organizations and government:  CAL FIRE, Ventura Co FD, Ventura Co Sheriff office, Santa Barbara Co FD, Santa Barbara Co Sheriff, City of Ventura FD, City of Ventura PD, USFS/LPNF, CAL OES, Red Cross, SoCAEdison, CHP, CA DOC, SoCaGas, Crimson Pipeline, Wildfire Defense Systems, CA Resources Group, Santa Paula PD, Santa Paul FD, Ventura Co OES, Santa Barbara OEM.
Structures Destroyed | 972.
Structures Damaged | 218.
Threatened | 18,000 structures.
Fatalities | 1.  CAL FIRE Engineer Cory Iverson, 32 from the San Diego unit.  He is survived by his wife and 2-year old daughter.  He was expecting a second child.  He died from fighting the Thomas wildfire on December 14, 2017.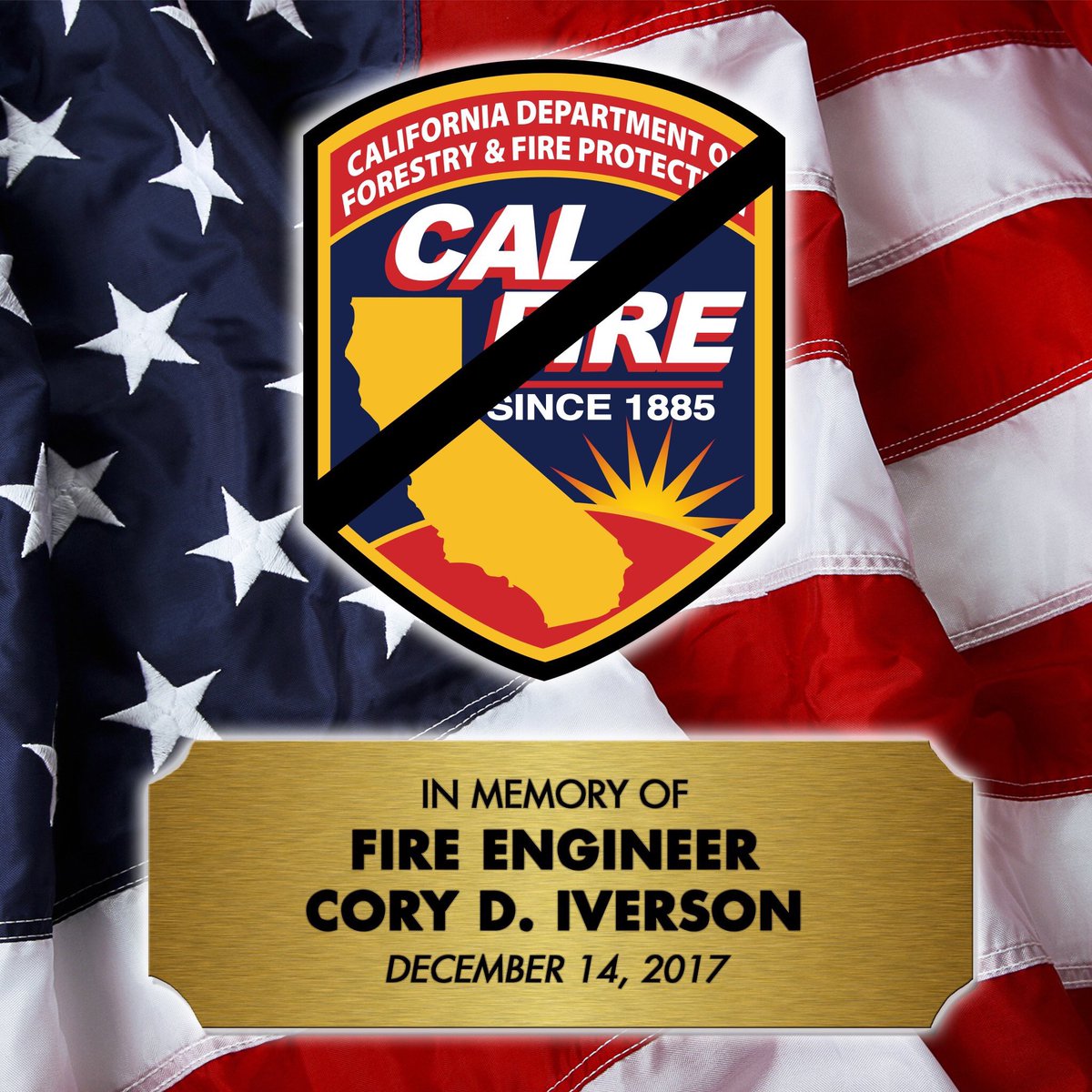 We are greatly saddened by this tragedy and send sincere sympathies to his family, CAL FIRE Family, fellow Thomas Fire firefighters and to the communities he touched and crossed paths with. – NWFB
(c) 2017 NW Fire Blog