DAY 4
Pam is not stopping any time soon.  She is keeping up with her relentless beating and battering of those who choose to stay behind and destroy anything that may stand in her way.
PAM CLAIMS PROPERTY, LIVELIHOOD
Upgraded from a Category 4 to a 5.
Winds are at 45km East NE of Maewo, Vanuatu
Inspacts the Solomon Islands, Kirbati, and Tuvalu creating serious damage
Homes are lost, major road damage is reported as power/communication outages by Humanity Road
Vanuatu has 80 smaller islands begins to prepare for the worst.
The above picture is that of incoming high tides affecting Arorae Island, one of the outer islands of Kiribati.
Reports of 15m or 49.21 foot waves were reported by local weather service station.
Widespread of damage and destruction is being reported through Social Media.
NOAA CAPTURES #TCPAM IN ACTION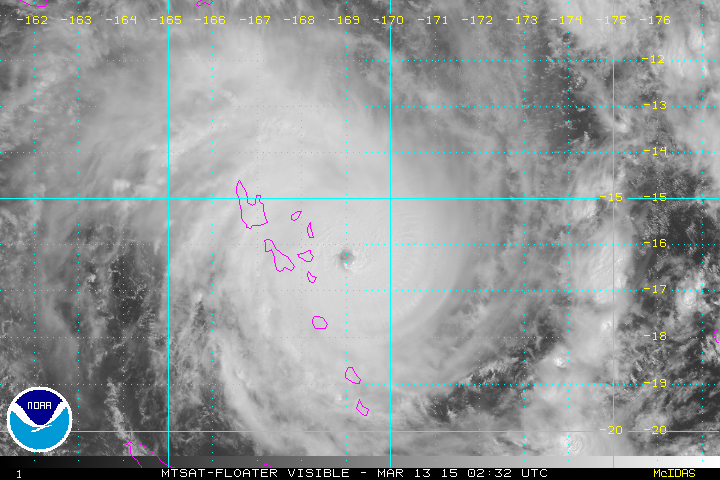 Note: Time on photo is showing not the same as the post due to a huge Time Zone difference.
Please "Follow" Us on our Social Media Sites
@nwfireblog [Twitter] – The NW Fire Blog [Facebook] [Flickr] [Tumblr]
OR Drop Us a Line…
nwfireblog@comcast.net
Sources:  NOAA, Humanity Road, Twitter.
[c] 2015 The NW Fire Blog