Incident Summary | The Jayne Fire started approximately 1720 Hours PDT on Thursday, April 20, 2017.  It is located off of Highway 33 and Lost Hills in Fresno County and outside of Coalinga in California.
CAL Fire firefighters were originally fighting the wildfire about 25 minutes prior to this post when it was about 40 acres.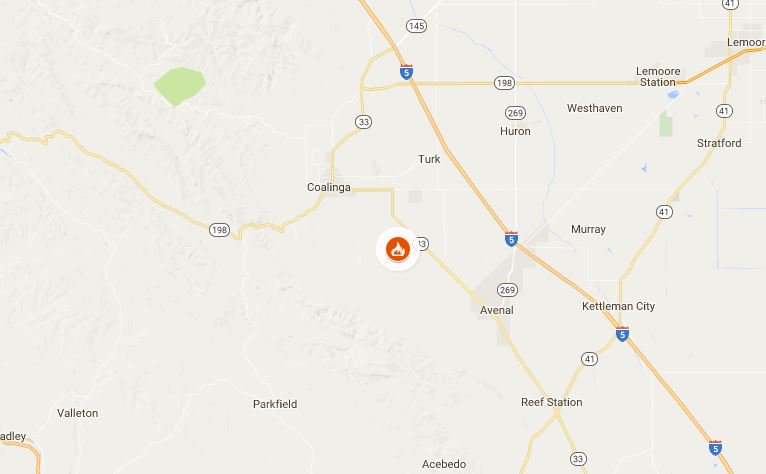 Current Conditions | 1500 acres with a 0% containment status at 1745 Hours PDT.  Ground and air resources are working the fire.
Social Media | Currently, hashtags being used by us and CAL Fire are #JayneFire.  We are also using #CaWildfire2017.  We are tracking these fires by state and the year for statistical purposes.   More updates to come in the near future.
Thanks for reading this post!
(c) 2017 The NW Fire Blog – Updated @ 1750 Hours PDT