ROSEBURG FIRE 
A wildfire was sparked by an unknown cause that occurred on Monday evening, July 31, 2017.
The fire was located on Highway 12 @ 180th Avenue in Thurston County, Washington.
Reports of an outbuilding were immediately lost and more fire crews and equipment were either on-scene or en route. DNR stated they sent two crews. One helicopter and four engines were already on-scene from area Thurston County Fire Departments.
Here is what it looks like after firefighters tirelessly worked to contain and control the fire.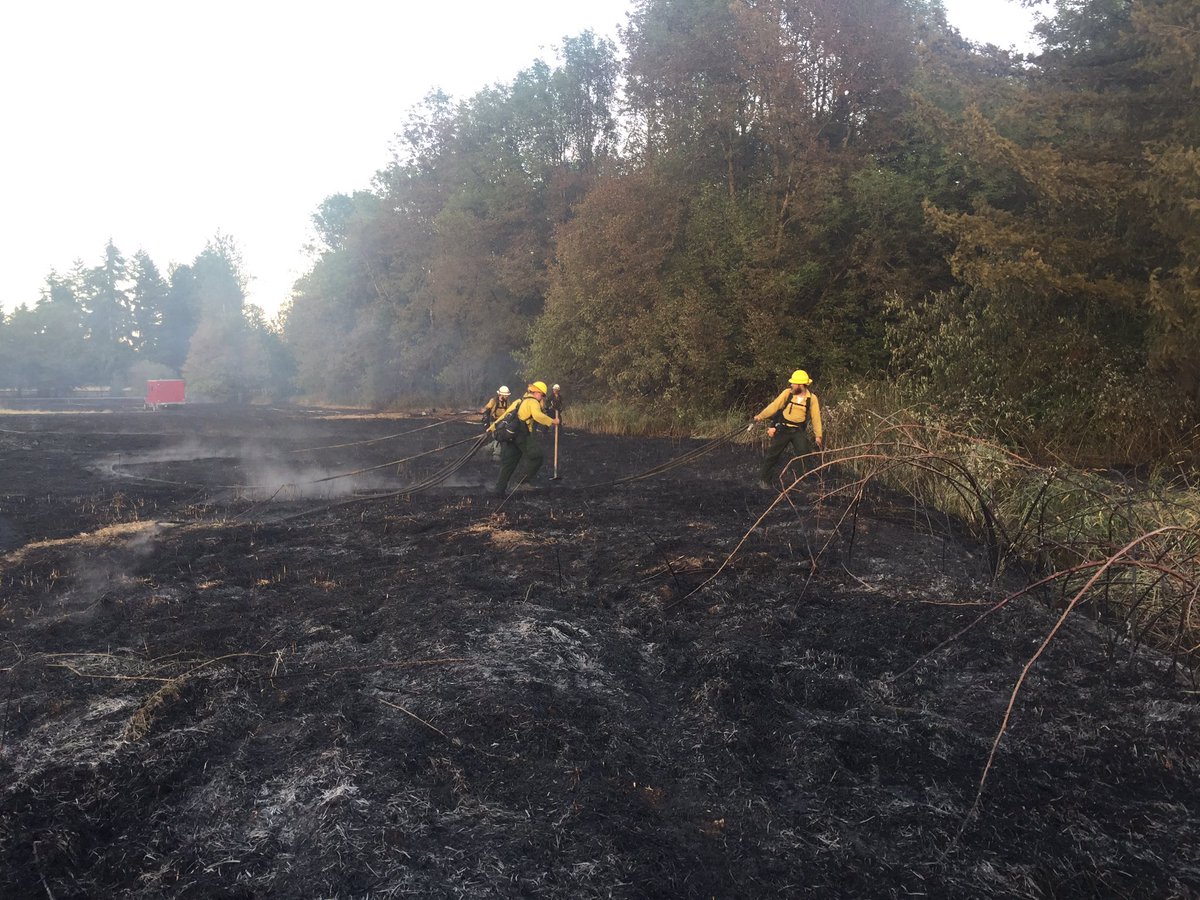 No injuries were reported.
No fire suppression and containment costs-to-date were known.
(c) 2017 The NW Fire Blog