NEAR DENVER, COLORADO
On Sunday morning, December 31st, Douglas County Deputies were responding to a Domestic violence (DV) call at the Copper Canyon Apartments located in the area of County Line Road between Colorado Blvd and University Blvd in Littleton, Colorado when they were shot by the suspect. This occurred early hours of the morning.
Roadways in the area:  C-470 from Quebec to University Blvd.  County Line Rd from Colorado Blvd to University Blvd were immediately shutdown. 
Law Enforcement Officials issued a Code Red broadcasted regarding this incident and advised all citizens in the area to shelter-in-place, avoid windows and stay away from exterior walls.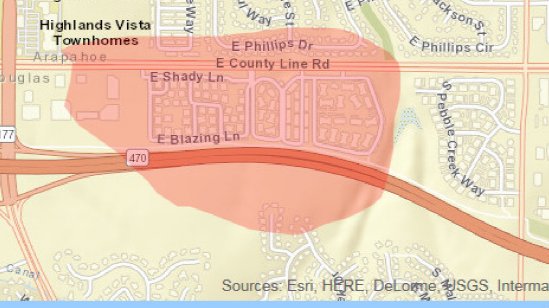 The following Local Law Enforcement agencies were tasked with being on accident alert:  Douglas County, Parker Police Department, Lone Tree Police Department, Castle Rock Police Department and Colorado State Patrol. 
Due to the size of the investigation, Douglas County Sheriff's Office set up an emergency shelter at the East Ridge Rec Center located at 9568 University Blvd in Highlands Ranch.  All displaced persons were encouraged to go to the shelter.
Deputies responding to the DV call resulted in a shots fired call with 5 of their Deputies getting shot by the suspect.  One Deputy was killed in the line-of-duty.  The suspect also shot two civilians.  The suspect was shot and believed to be dead and a neutralized threat.
An organized procession for the deceased Officer was scheduled to take place very soon today from the Littleton Hospital with a heavy LE presence and traffic delays on Broadway, C-470 and SB-25.
We are using hashtag #CopperCanyonOIS and #ColoradoShooting.
Our prayers and thoughts are given to the Deputies, their Families & LE Families, loved ones, friends and communities.  These are tragic times and will be thinking of those involved. 
For those who are First Responders that may be adversely impacted by this shooting and death of a fellow LE brother/sister and injured Officers, please reach out to our friends at Safe Call Now confidentially, safely 24/7/365.  They are nationwide and can be reached at:  206-459-3020.
(c) 2017 NW Fire Blog