SEATTLE, Wash. | Firefighters were dispatched to a three-story apartment complex in the 1020 block of North 38th Street in Seattle on Saturday, May 18, 2019, at 1746 hours PDT.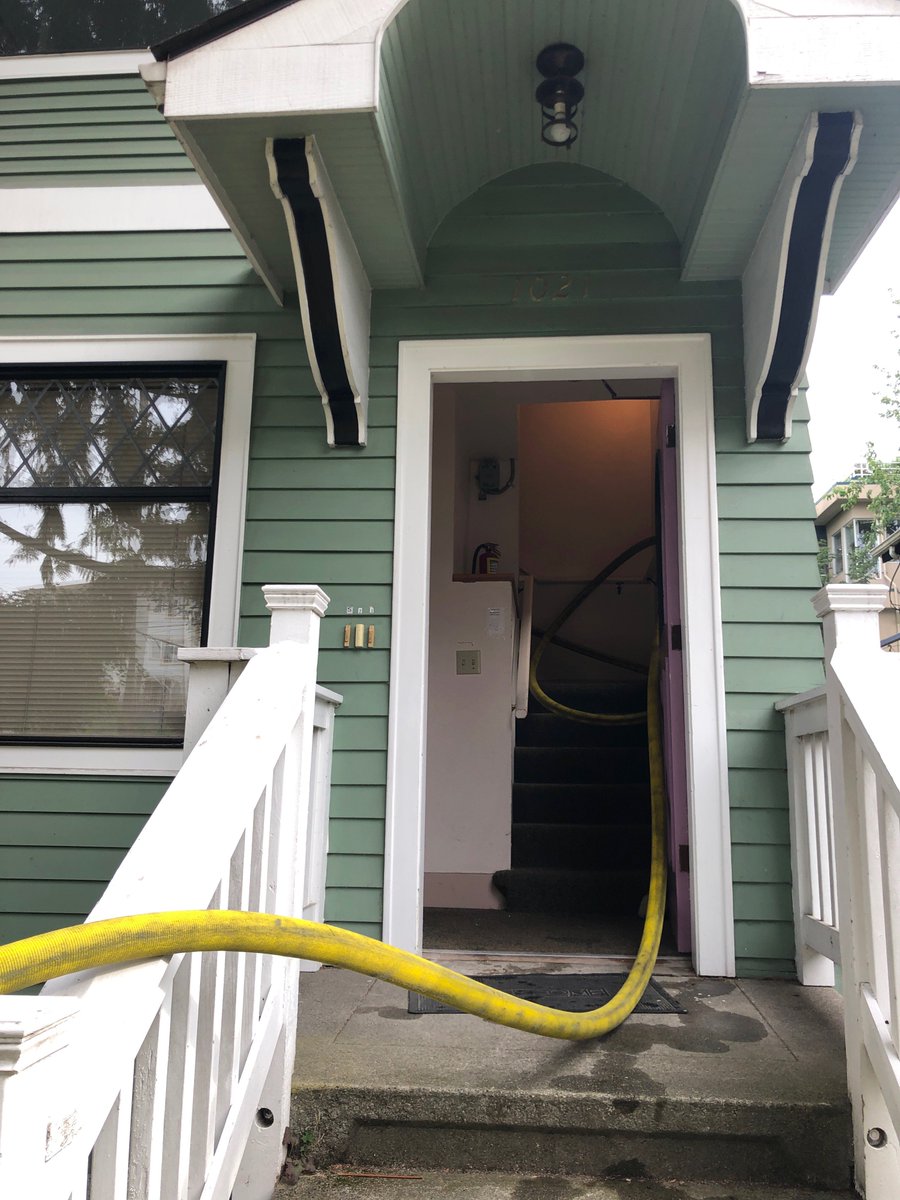 RESOURCES
The following units were dispatched as a "full response" to the structure fire: B6 E17 E9 L9 A2 AIR10 B4 DEP1 E18 E22 L6 L8 M18 M44 MAR5 SAFT2 STAF10 PIO.
FIRE OPERATIONS
The first due engine (E9) established an attack line through the front door of the structure. (1747 hours). Smoke was reported as visible on the Delta side.
It was later reported that structure was a multi-family structure, approximately 50 x 30 in size with smoke on the Charlie/Delta side. The building was observed as a two-story with a basement. Fire was on floor two which was indicated as the top floor. (1748 hours)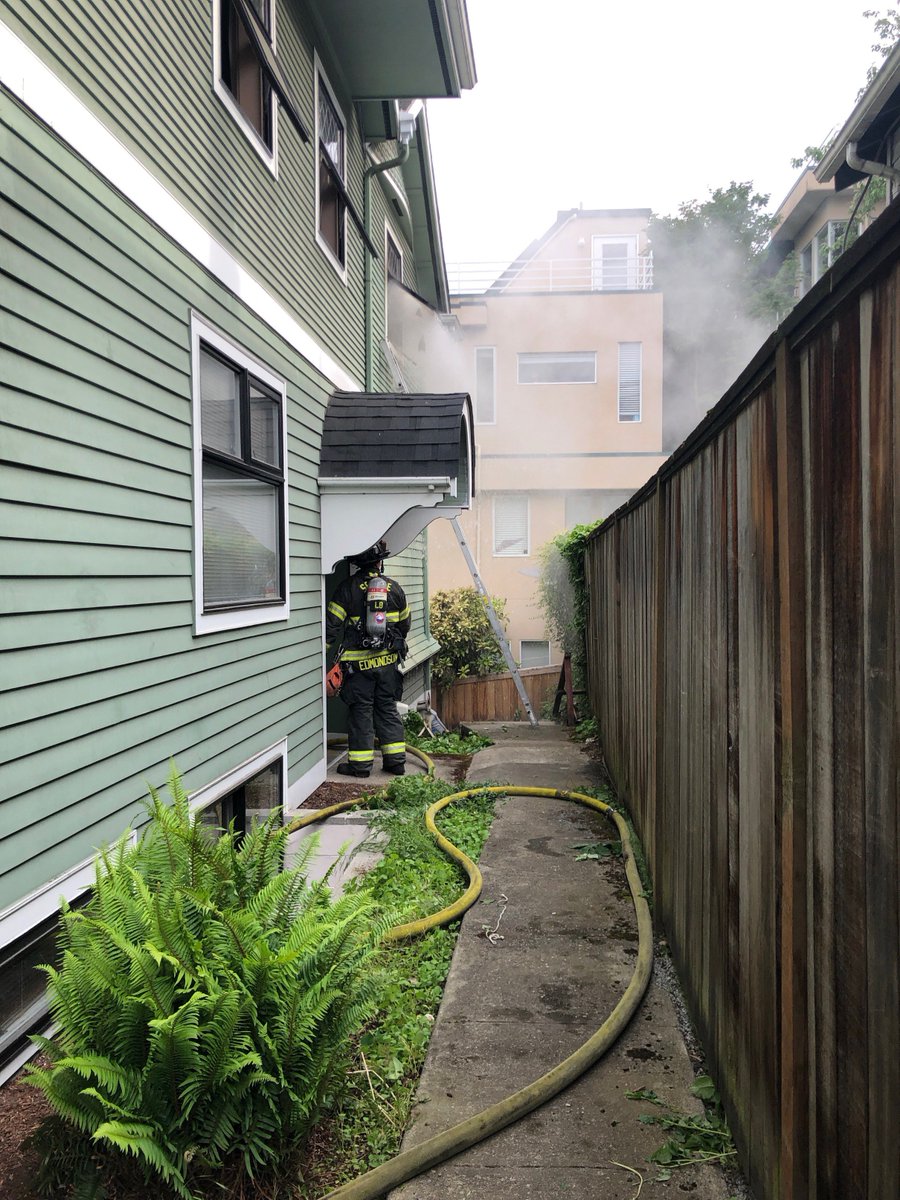 Battalion 6 assumed command. (1753 hours) and establishing 38th Street Command. Access appeared to be a little difficult but Command advised all incoming units to access from the Stone Avenue side and entering from the rear stairs to the fire.
Ladder 9 had water on the fire on the Bravo side, while Engine 9 was charging their attack line and Engine 17 as their back-up. Ladder 8 was tasked with search and rescue operations and Ladder 8 was in charge of the vent plan. Battalion 4 assumed (established) Division with Aid 2. (1759 hours)
It was later confirmed that the structure was not a two-story building but a three-story apartment complex with fire on the third floor. This being the actual top floor. Note: Firefighters go out and do fire inspections. They are fully aware of the buildings in their responding areas.
Seattle Firefighters enacted egress suppression efforts resulting in the fire being knocked down quickly. It was reported to Command the fire did not reach the attic. Primary search was all clear in Division 3. Fire crews (E18) were low on air and exited the building while Engine 17 went in to replace them. They were assigned pulling ceilings and checking for extensions with Engine 9 crew. (1803 PDT)
Fire was reported under control at about twenty minutes into the incident. (1803 hours). Firefighters checked for hot spots and pulled ceilings. Gas was secured to the building. (1807 hours).
Shortly thereafter, fire crews in Division 3 reported a tap fire. (1808 hours)
A secondary search of floor three was conducted only, since there was no smoke visible on floors one and two. The search was complete with nothing found deeming the whole structure clear and safe.
The Fire Investigator (Marshal 5) arrived on-scene to start his investigation to determine the cause. At this time, we do not know the cause of this fire.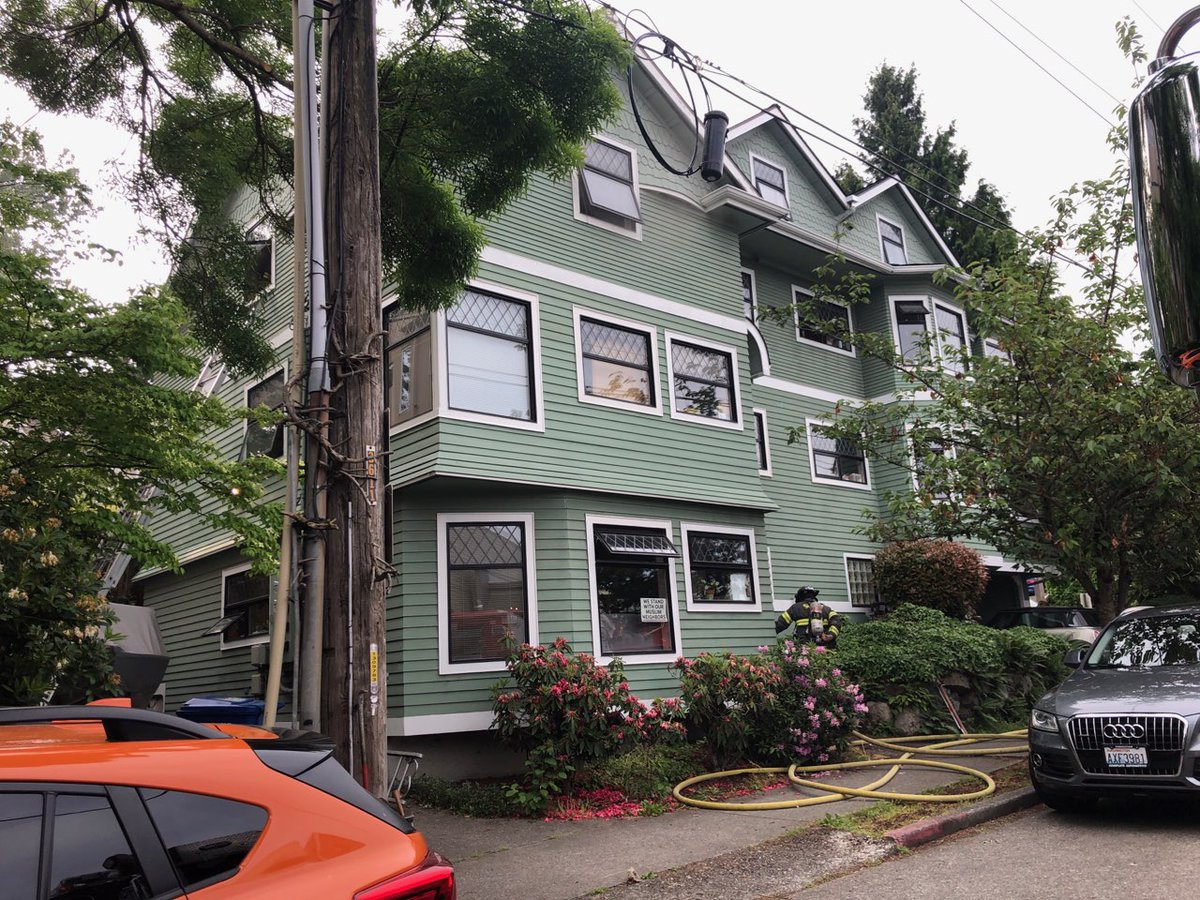 Units began going back into service / released from the scene. (1827 PDT).
IMAGES
Photo Credit: Seattle Fire.
SOCIAL MEDIA
Thank you for reading our fire blog post today. We hope that you will continue to follow us on our Social Media channels (@nwfireblog) on Instagram and Twitter. Follow us here and read about our fire-related news.
Stay safe everyone.
#SeattleFire #StructureFire
(c) 2019 NW Fire Blog – Updated 5/18/2019 1930 PDT