UPDATE 2 – MAY 9, 2020
A wildfire broke out after noon on Saturday, May 9, 2020 , northbound 5 Freeway, just south of Vista Del Lago and north of Castaic, California.
Incident Cooperators include:  LA County Fire Operations (air support), Angeles National Forest, LA County Fire Department, CHP and CA Trans District 7.
Photo Creidit | LA Co Fire Ops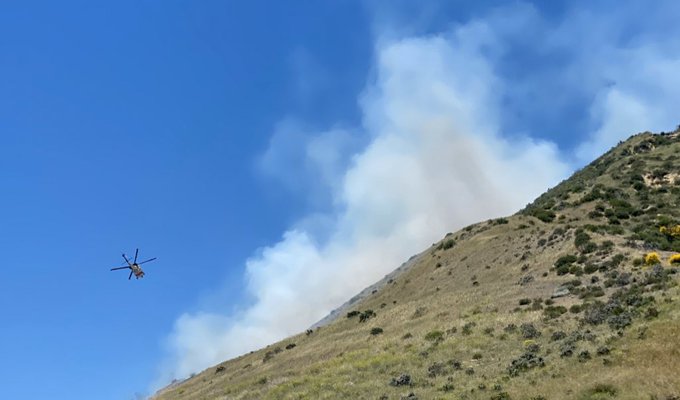 Units include:  BC-11 BC-32 CRW-1 ENG-10 ENG-12 ENG-311 ENG-316 ENG-333 K-ED-14 PAT-13 PAT-15 WT-212 w ith Captain 12, G HERRERA as the IC as of 1307 PDT.
IC M. CONKLIN (BC 11) was in effect as of 1327 hours PDT.
LA Co Fire Opt
About 21.5 acres have been burned.  Containment status is unknown at this time.
Cause of the fire is unknown at the time of this post.
(c) 2020 NW Fire Blog – Updaetd 1900 hours PDT