UPDATE 1 | 6/21/2020 | PM UPDATE
Photo Credit | Inciweb
The BUSH FIRE  is located in the Tonto National Forest, northeast of Mesa and east of Phoenix, Arizona. The fire started on Saturday, June 13, 2020.
This is a human-caused fire.  Fire is still under investigation.
Photo Credit | Daisy Mountain Fire & Medical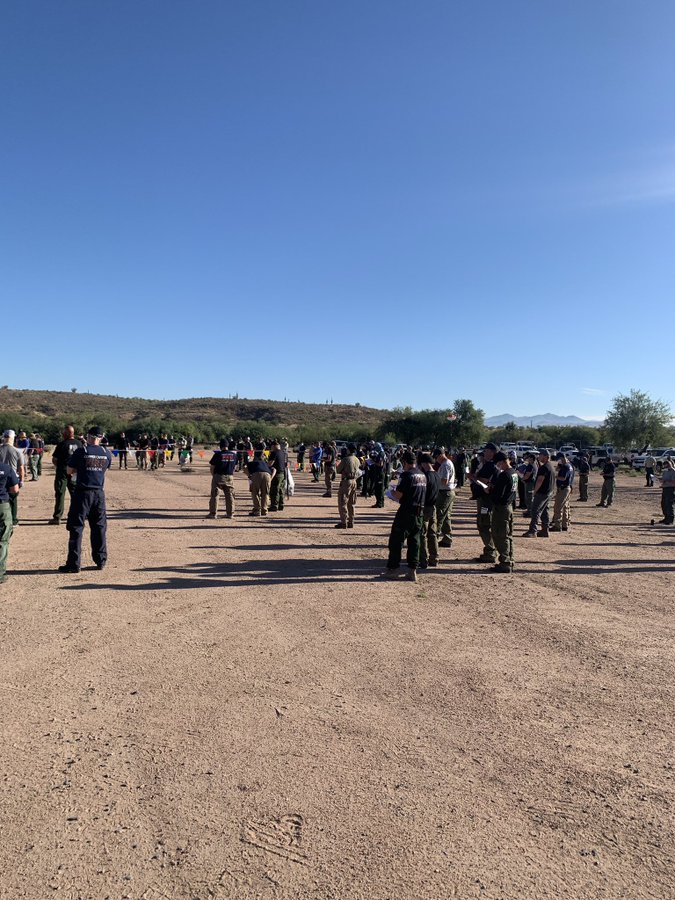 The fire has moderate fire behavior with uphill runs, short range spotting and backing.  It is burning  up to 38 miles northeast of Mesa, AZ along Hwy 87.
Lead Agency is the US Forest Service with an IMT Type 1 team (Fire Managers).
There has been 174,529 acres of brush and tall grass scorched. There is a 42% containment status.
Approximately 704 total including 7 Type 1 Crews; 8 Type 2 Crews; 38 Engines; 3 bulldozers; 18 water tenders; 8 helicopters are assigned to this incident.
Incident Cooperators: AZ State Dept. of Forestry. Sedona Fire District, Tonto National Forest, AZ DOT,  Daisy Mountain Fire & Medical, Accuweather, Red Cross, Smith River IHC and the Maricopa County Sheriffs Office.
Photo Credit | AZ Dept. of Forestry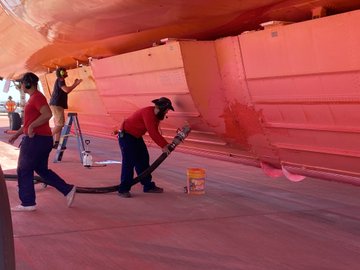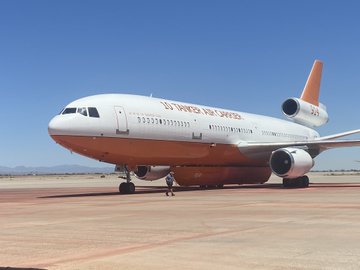 There are also a numerous number of structures threatened.
Significant Events that have ocurred:
Arizona's iconic 4 Peaks Wilderness area was destroyed. by fire.  (6/17/2020)
The largest burning wildfire in the USA (6/17/2020)
7th largest wildfire in AZ fire history (6/17/2020)
Fire jumps to 100-square miles (6/16/2020)
5 major wildfires burning at the same time in AZ:  Bush Fire (64k acres, 0%), Bighorn Fire (15k acres, 30%),  Magnum Fire (29k acres, 3%), Blue River Fire (30k acres, 85%) and Bringham Fire (14k acres, 5%).
Evacuation Shelter:  Lee Kornegay Intermediate School at 4635 Railroad Ave, Miami, AZ 85539, or call 1800-842-7349. (Red Cross Shelter)
Photo Credit | AZ DOT
"Here's a shot from SR 87 just south of SR 188 junction. Reminder that SR 87 remains closed between Bush Highway and Payson, and SR 188 remains closed between SR 87 and Roosevelt Lake." – AZDOT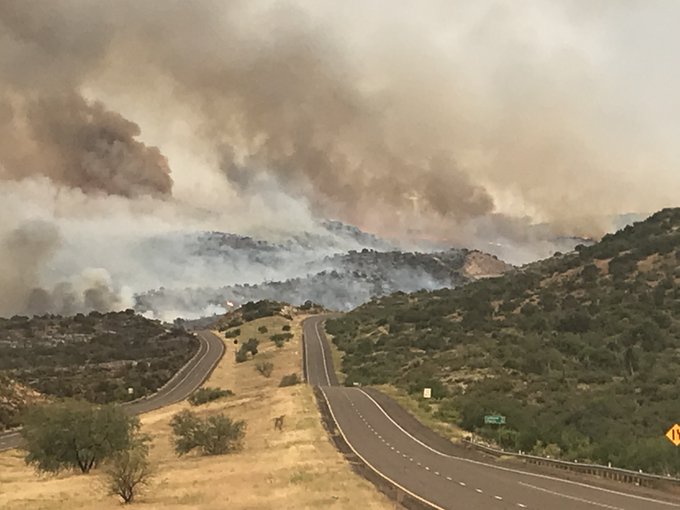 Evacuations, road, trail and area closures in effect.
There has been a total of fire suppression and containment cost-to-datae of $4.9 Million.
(c) 2020 NW Fire Blog – 2030 PT