UPDATE 1 | 6/21/2020 | PM UPDATE
The BIG HORN FIRE started by lightning on June 5, 2020 around 2200 MT in the Catalina Mountains, northwest of Tucson, Arizona on the Coronado National Forest.
Photo Credit | Bighorn Task Force Leader, Hugh Fairfield-Smith
Dry and windy conditions feed the fire making it explode into a firestorm and burning everything in its path.  As of today, the fire has destroyed 51,628 acres  of chaparral, brush and timber.  The fire  is 16% contained.
There are 969 fire personnel assigned aong with a SW Type 1 Team unit with IC John Pierson that assumed command on June 9th around 0600 MT time.
A new IMT will assume command on Monday, June 22, 2020.
Fire Conditions:   Firefighters are working in 100*F-plus daily temps in steep and rugged terrain in the Pusch Ridge wilderness.  Fire behavior is active, running uphill, flankling and spotting.
Photo Credit | Tucson FD Paramedic Team
Significant Events:
Fire burned past the UAZ Sky Center:  All structures and the site are still intact. No damage sustained.
Photo Credit | Bighorn Fire Management Team
Evacuations –> GO NOW:  Mt. Bigelow, Lower Soldier HOA, Community of Summerhaven, Willow Canyon, Peppersauce Canyon to Highjinks Road and Campo Bonito
Evacuations –> BE READY:  Community of Oracle, Portions of East Golder Ranch, Catalina Foothills between Alvernon Way and Sabino Canyon, North of Skyline Road.
Evacuations –> PREPARE NOW:  Oro Valley from Catalina State Park, South to Magee Road.  Tucson Foothills from First Avenue east to Alvernon Way.
Evacuation SHELTER –> Sahuaro High School's Gym, 545 N. Camino Seco by the Red Cross.
Injuries/Illnesses:  There have been three wildland firefighter minor heat illnesses.
Photo Credit | Bighorn Fire Management Team
Tempoary Flight Restriction:  There is a TFR above this fire incident.  There are no private drones allowed in/around or near this fire scene.  If they are found within the area, all air resources will be forced to land and a clean sweep of the airsprace before they are able to fly again.  #NoDronesInFireZones is the motto everyone who is a citizen should remember.
Emergency Alerts:  Pinal County | pinalcountyaz.gov/emergencymanagement  and Pima County | myalerts.pima.gov
Photo Credit | Bighorn Fire Task Force Leader, Hugh Fairfield-Smith
Road Closures:  Catalina Highway at MP 0 is closed, except to local residents and business owners.  Oracle Control road is closed.
Photo Credit | Bighorn Fire Management Team
Additional Fire Images | Week of June 15th
Photo Credit | Bighorn Fire Management Team
Fire Images from June 17, 2020 – Photo Credit | Lemmon Fire Department
Photo Credit | Chris Ader with Three Points Fire District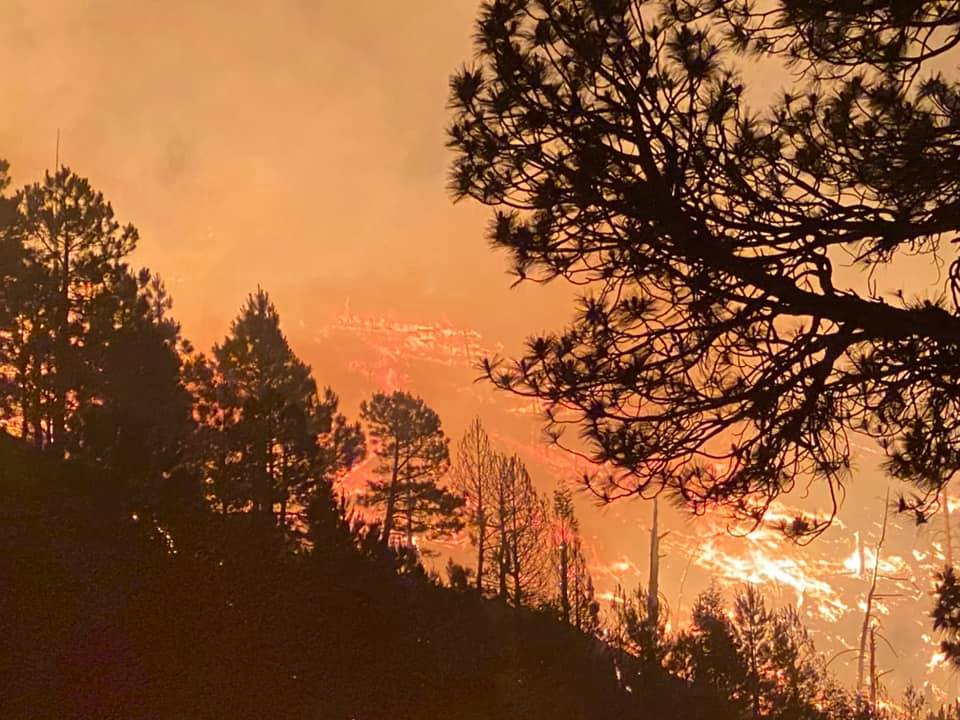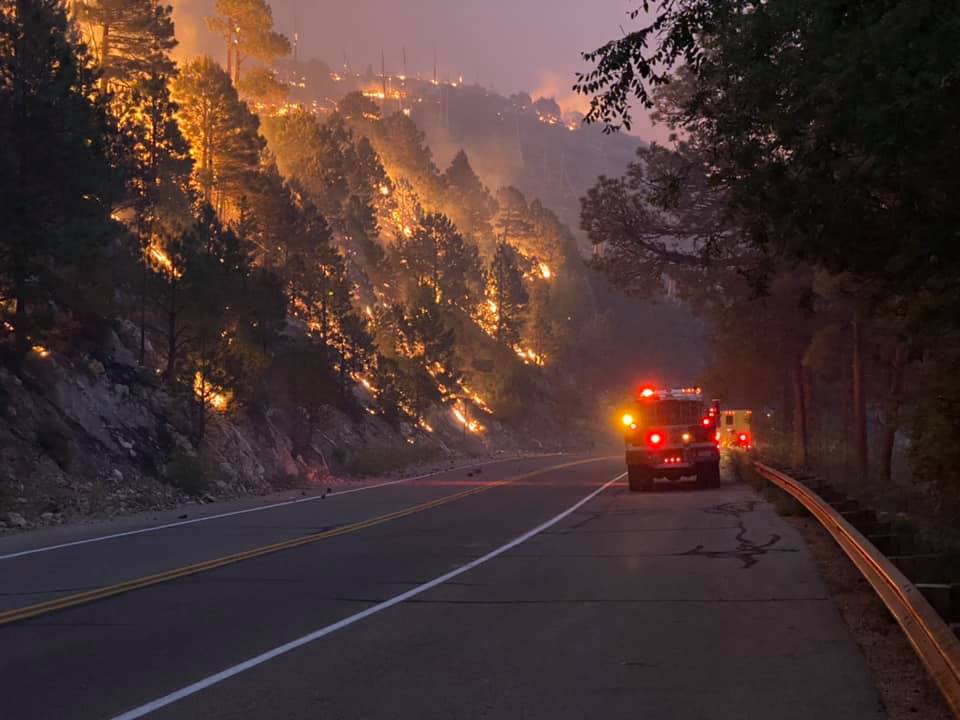 Social Media | You can find us on Twitter or Facebook @nwfireblog
Thank you for following us! Be safe out there if you have to travel and remember to move to the right for lights and sirens. ##
Fire Incident Hashtags | #AZwildfires #FireSeason2020
(c) 2020 NW Fire Blog  – 2115 PT