UPDATE | 2/7/2021 1700 MST
Fire resources and equipment were dispatched on Sunday, February 7, 2021, around 1418 MST to Bear Creek Lake, about one mile east of Morrison in the South Platte Ranger District on Morrison Road and Bear Creek Boulevard.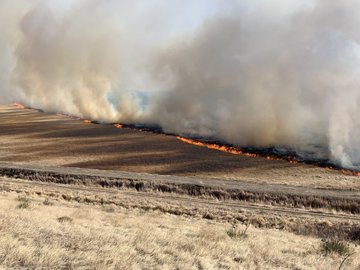 This is located in Jefferson County in Lakewood, Colorado
Locals called this the MORRISON ROAD FIRE, while the Pueblo Interagency Dispatch Center was calling the incident the BEAR CREEK FIRE according to their CAD system.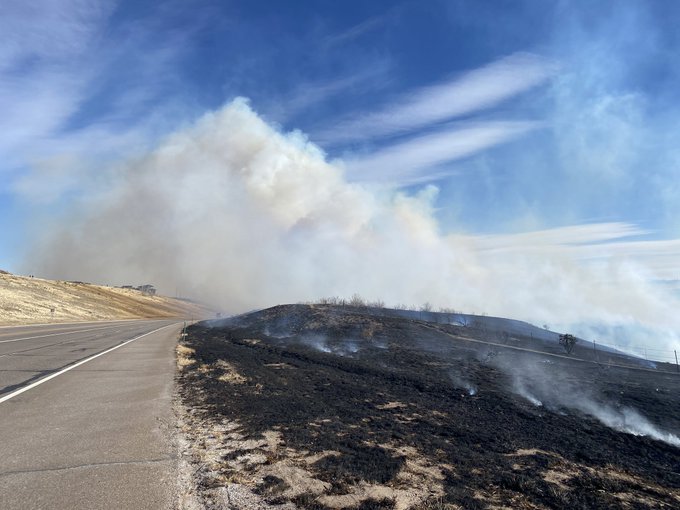 The fire was reportedly moving to the east along Morrison Road, prompting area evacuations from Owen Lane to Kipling communities.
Though no structures were in imminent danger, Command initiated Structure protection protocols.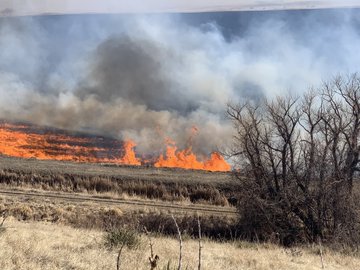 A local shelter was established at the nearby Bear Creek High School.
Around 1500 MST, fire was being moved quickly by winds to the east and causing more urgency to evacuate people from their homes.
The fire was listed at 100 acres around 1535 MST and was said to be threatening the Fox Hollow and Homestead communities.
Resources include several from various mutual Fire Departments with 110 combined firefighters and 19 engines.
Fire crews have successfully put out most of the fire but they will remain on the fire line to extinguish hot spots.
Evacuation orders will remain in force until further notice. There are no current threats to structures but fire Officials are ensuring to protect the public from any future unforeseen dangers.
Photo Credit | West Metro Fire Protection District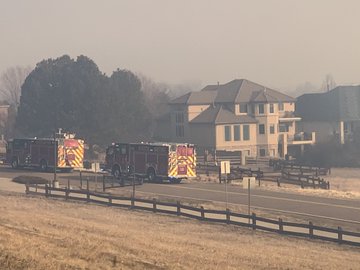 ABOUNT WEST METRO FIRE
West Metro Fire Protection District is a full-service, all-hazard fire and rescue agency in the Denver Metro area in Lakewood, Colorado. They respond to an area more than 108-square miles in two counties and serve nearly 280 residents with crews staffing 17 fire stations that work a 48/96 shift.
The Department employs almost 360 line personnel, both paramedics and firefighters as nearly 60 staff.
They also have several specialty groups within their Department, which includes a dive team, technical rescue, wildland team (wildfire response team), HAZMAT team, and EMS.
This Fire Department is also the sponsoring agency for the Colorado Task Force 1 (CO-TF1), a FEMA Urban Search and Rescue unit.
To learn more about this great Fire Agency, you can visit them on their website here –> Operations | West Metro Fire Protection District, CO
(c) 2021 NW Fire Blog – Updated 2/7/2021 1555 PT