PITTSBURGH, PA
A 4-alarm fire was sounded for a four-story commercial structure fire in the intersection of South 11th Street and East Carson in Pittsburgh's Southside on Monday, February 8, 2021, today.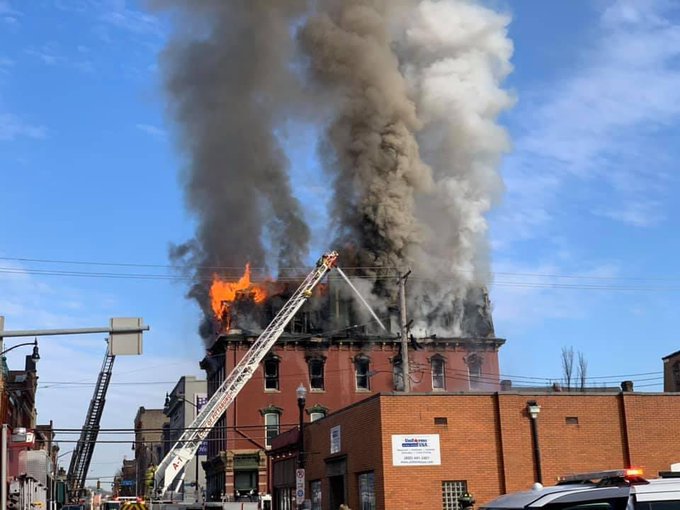 The fourth alarm struck at 1228 hours PT due to heavy fire showing through the roof of the four-story building.
People began reporting poor visibility due to intense black smoke pouring from the building, making it difficult to see in front of them and hard to breathe.
Some were seen walking in and around this toxic smoke on the fire ground.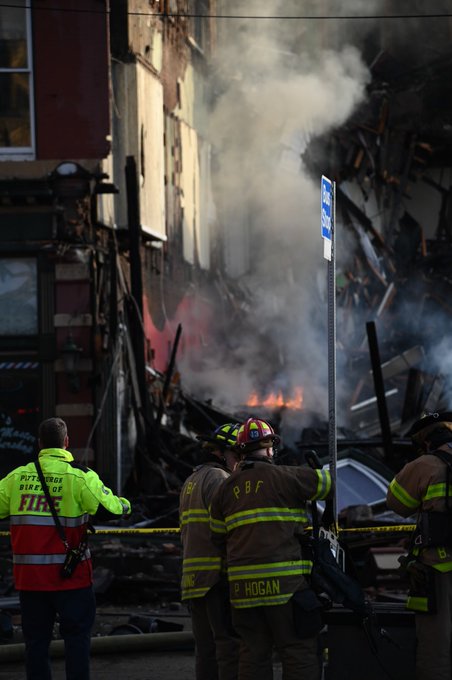 During the incident, it was reported on Scanner Feed that there was a Mayday even though fire Officials would later say there were no injuries to Fire personnel operating.
The upper and middle sections appeared in images to have collapsed, leaving most of the historic buildings ravaged by the fire.
The incident took 3.5 hours to bring the fire under control at 1301 hours PT.
All-in-all, there were about 75 firefighters engaged on the fire ground. They would remain on-scene until the building was demolished and the scene deemed safe.
Both 10th and 12 Streets will be closed overnight.
The Allegheny County Disaster Team is currently on-scene providing support and assistance to an unknown number of impacted residents.
ABOUT THE FIRE BUILDING
The fire building was built in the 1870s of brick, which partially collapsed and deemed to have a poor structural integrity by the Department of Permits, Licenses, and Inspections with the City of Pittsburgh.
This was said to be the South Side Welcome Building, a very old and iconic historical building in the Pittsburgh area.
(c) 2021 NW Fire Blog – Updated 2/8/2021 2025 PT