KING COUNTY, WASHINGTON STATE
Firefighters from Redmond, Bellevue and Kirkland are fighting a 2nd alarm commercial structure fire at the Sixty-01 Condos located in the 6400 block of 139th Avenue NE in Redmond, Washington. Reports of a two-story condo unit was ablaze and spread to nearby units.
The entrance to the Sixty-01 condo village is located in the 6000 block of 140th Avenue Northeast.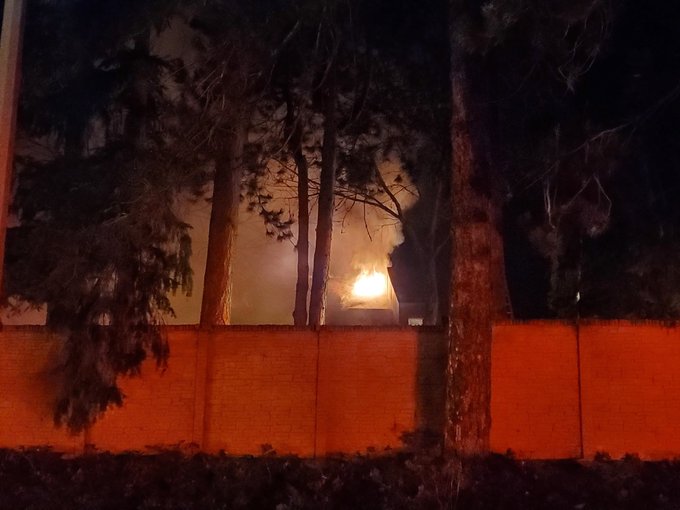 Flames were still visible after firefighters began pulling ceiling. In the early stages of the fire, it was reported that some could see a glow and smoke column from nearby City of Bellevue.
Searches (Primary and Secondary) of floor one was complete and with nothing found. Crews had difficulty accessing floor two of the building. Exposure buildings were also evacuated and searched.
Just after 2000 hours PT, Command requested at least three-four investigators. They were dispatched via NORCOM
Owner of the fire unit was on-scene and staging at the guard shack awaiting the arrival of Fire Investigators to take his statement.
Redmond Police are on-scene and conducting traffic control in the area of 140th Avenue Northwest and Old Redmond Road.
Firefighters are sill working and more updates will be posted as information is received. You can also follow us on @nwfireblog for our live coverage of this incident.
Hashtags used #RedmondWAFire #Sixty01Fire
(c) 2021 NW Fire Blog – Update 2021 PT (Friday, 3/12/2021)