BELLEVUE, WASHINGTON STATE
Coal Creek Parkway, a major thoroughfare that goes through Bellevue into Renton was closed due to a three-car MCI involving a DUI injury collision on Saturday, March 20, 2021.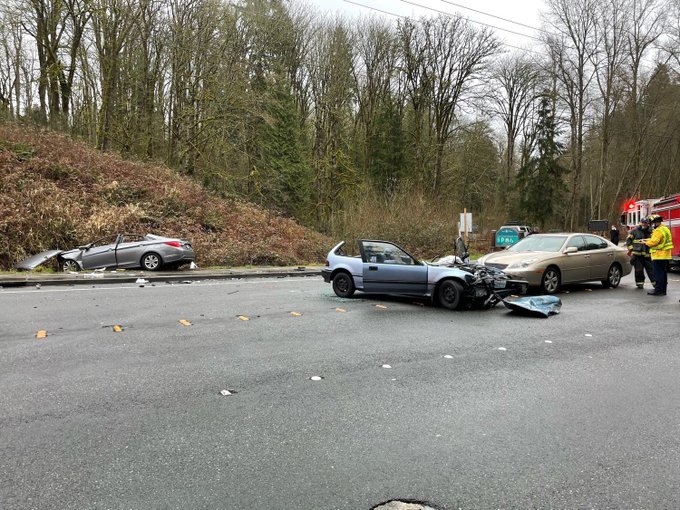 The roadway was closed for four hours while Bellevue Firefighters worked tirelessly to extricate two of the victims from several vehicles and Bellevue Police shutdown the high traffic roadway. Two were transported to a nearby hospital in serious condition.
No information on the drunk driver or if he or she was booked into the King County Jail.
(c) 2021 NW Fire Blog – 3/20/2021 1542 PT