Fire crews are still on-scene of the Green Valley Fire located off of SE Green Valley Road in unincorporated King County in Auburn, near Black Diamond, Washington State. The fire started on April 18, 2021 (Sunday) and is still burning.
Here is a recap of the timeline for this incident (summarized).
Day 3 – April 20, 2021 – Tuesday
75% contained. 50 acres.
Fire crews are working to continue constructing a line around the fire and reaching their fire objective 100% contained. This does not necessarily mean it will be out.
Resources will still be on-scene until about 2000 hours leaving a few for fire watch and interior pockets of unburned fuels that may flare up. Replacement crews will return for Day 4 on April 21st for an extended period of time.
Response/resources have been reduced from a Level 2 to a Level 1.
Day 2 – April 19, 2021 – Monday
Level 2 evacuations go into effect for 3 homes near the fire perimeter. (2136 hours) Fire is contained to 40%.
Washington State Fire Marshal (WSP) approves a State Mobilization of various resources that include:
Shoreline FD – Tasked with Structure Protection. Part of a State mobe strike team.
strike teams from Shoreline Fire who was tasked with structure protection; Eastside fire & Rescue, Woodinville Fire & Rescue, IAFF3520, East Pierce Fire, CPFR, King County Fire District 16, Pierce County Fire District 18, Kirkland Fire and Bellevue Fire.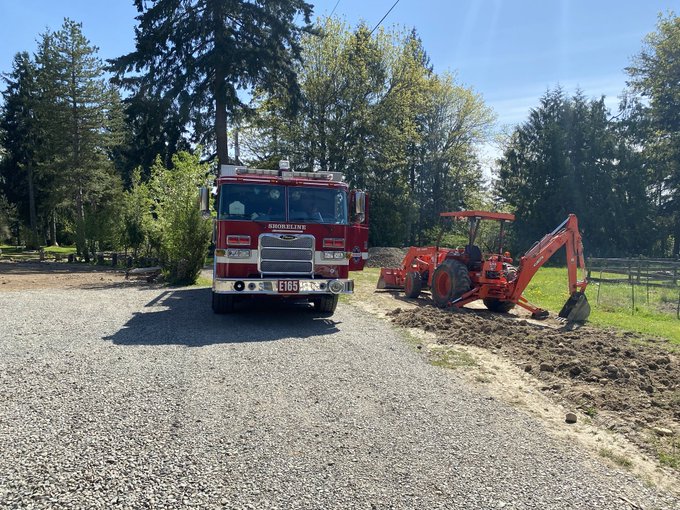 Day 1 – April 18, 2021 – Sunday
Brush fire off of a private roadway in the 35200 block of SE Green Valley Road in Auburn, Washington State prompts a large fire from local and mutual aid resources. Fire quickly upgraded to 3rd alarm brush fire.
Multiple assets were deployed from King and Snohomish Counties that include:
Eastside Fire & Rescue – Worked in Division Foxtrot with tenders and brush trucks to contain the fire.
WA DNR – Rotor and ground crews. Dipping site: Lake Holm, which is located between Auburn and Black Diamond.
Additional units dispatched: Woodinville Fire & Rescue, Valley Regional Fire, Mountain View Fire & Rescue, King County Fire District #2, Zone 3 Explorers.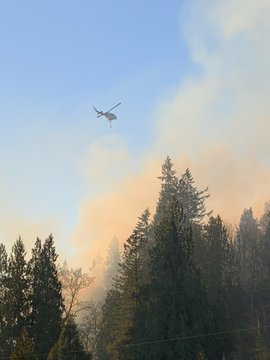 Incident Cooperators: King County Sheriff.
You can also find updates on our Social Media pages @nwfireblog on Twitter and Facebook.
Thank you for visiting our page. We hope you liked what you see and read. We'd love you to follow us here so that you can receive updates on fire news, exciting events and other great information.
(c) 2021 NW Fire Blog – Updated 1925 PT