SIT REP 1 | APRIL 25, 2021 | Posted 1920 PT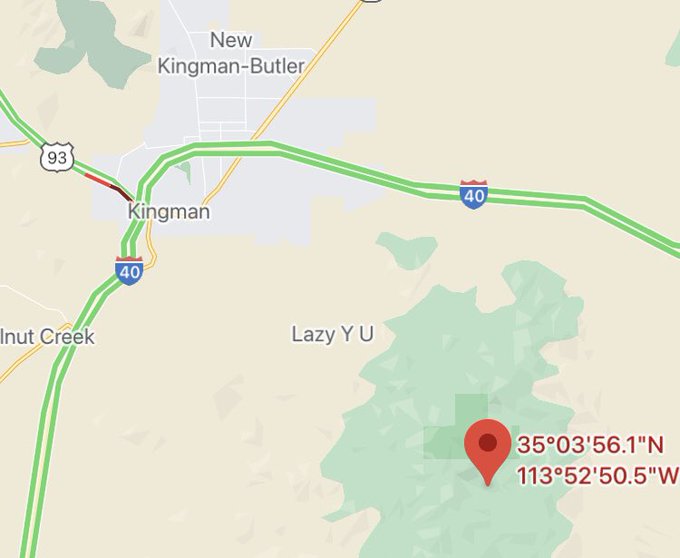 INCIDENT SUMMARY
A brush fire turned wildfire named the FLAG FIRE ignited about 11 miles south-southeast of Kingman in the Hualapai Mountains (Mohave County), Arizona on Sunday, April 25, 2021.
Officials say the cause is unknown and under investigation but state it originated between Flag Mine and Wild Cow Campgrounds.
600 acres of ponderosa pine (higher elevations), brush and grass destroyed.
Fire Weather — RED FLAG WARNING in effect for Sunday and Monday due to high winds, low relative humidity (RH) in the fire area.
EVACUATIONS IN EFFECT
Mandatory Evacuations are in effect for:
GO NOW –> Hualapai Mountain Park, Lodge and Pine Lake communities.
GET READY –> Atherton Acres and Pinion Pine communities.
Red Cross Shelter –> Palo Christi Elementary School. 500 Maple Street, Kingman, Arizona.
RESOURCES
Resources on-scene or en route — Central West Type 3 IMT. 5 IHC on order. Air resources — 1 Lead, 3 LAT, 3 SEAT, 1 Type 2 and 2 Type 3 Helicopters.
Incident Cooperators — BLM AZ, Colorado River District Office (Lake Havasu), Mohave Sheriff Office, Mohave County Emergency Management, Pine Lake Fire Department, Arizona Department of Transportation, SWCC, National Interagency Fire Center, Inciweb.
EVACUEE RESOURCES
Sign-Up for Emergency Alerts –> https://www.facebook.com/MohaveCountySheriffsOffice
Livestock Assistance –> Contact the Sheriff Office Communications Center. 928-753-0753.
SOCIAL MEDIA
Hashtags — #FlagFire #AZwildfire #FireSeason2021
Follow US! @nwfireblog (Twitter and Facebook)
(c) 2021 NW Fire Blog