JUNE 5, 2021 2015 HOURS PT
JOSEPH CANYON FIRE
A new wildfire ignited by lightning is burning about 23 miles southwest of Lewiston, Idaho. The fire started in the morning hours of June 4. It was reported by the Washington Department of Resources, which began on the Vale Bureau of Land Management (BLM) lands that soon crossed over into the State of Washington protected by the Oregon Department of Forestry.
About 2,500 acres of grass have burned. It is burning in steep rugged terrain in the Joseph Canyon area of northern Wallowa County, Oregon.
On Friday, three airtankers dropped retardant on the fire perimeter inside the canyon, in addition to three Type-2 helicopters dropping water on hot spots.
Did You Know? | There were 22 new fires in the Northwest area in the last 24 hours which one became a large incident and making that three not contained wildfires burning. – NIFC
DRY CREEK FIRE
A second new fire is burning near the Joseph Canyon Fire and burning in the Walowa-Whitman National Forest. It too was sparked by lightning on June 4th.
Resources include: BLM Oregon, ODF and the USFS – Wallowa-Whitman NF.
This is an 80-acre fire.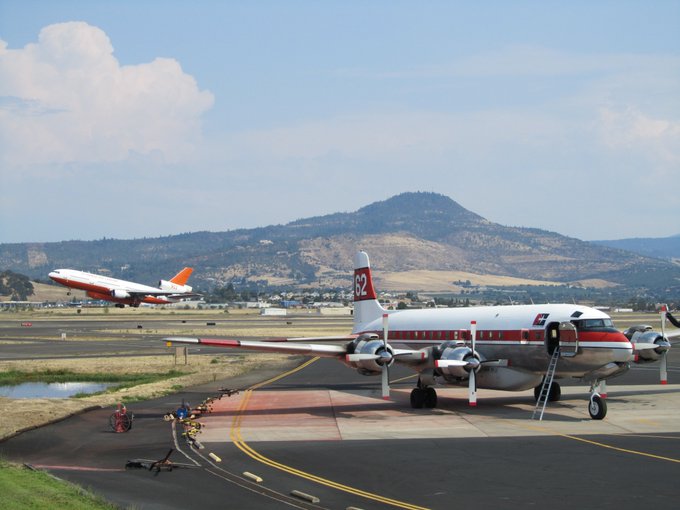 SYCAN RIVER FIRE
The Sycan River Fire is burning on the Fremont-Winema National Forest, about 20 miles northeast of Beatty, Oregon. 679 acres of grass, timber and brush have been destroyed. Crews have successfully contained it to 75%. Expected full containment is expected on June 16, 2021.
There are 57 total personnel assigned along with one crew, and seven engines.
Total estimated fire suppression and containment costs to date is $1,000,000.
Did You Know? | As of June 4th, there were acres burned in 2021 to this date compared to last year at this time, which is four times the 10-year average. – ODF
MEHL CREEK FIRE
The Mehl Creek fire is located on Oregon Department of Forestry lands, about two miles west of Elkton, Oregon. 110 acres of timber and slash have been consumed.
There are 140 total personnel assigned alongside of eight crews and two helicopters.
Total costs-to-date are $120,000.
(c) 2021 NW Fire Blog