A wildfire called the HARDESTY VALLEY FIRE is burning west of Elk in Spokane County, Washington.
The fire incident began on Sunday, July 25, 2021, when resources showing dispatched via the wildcad.net system being deployed to Valley Lane at 1708 hours PT. The following were the original units sent to the area AA4TS/653 AR 25 AR 29 AR 63 AR 7401 AR 7410 AR 7411 AR 7412 FB 201 FB 202 FB 243 and en route about two minutes later.
More resources are rushing to the scene as the fire continues to explode as you can see in the photo below.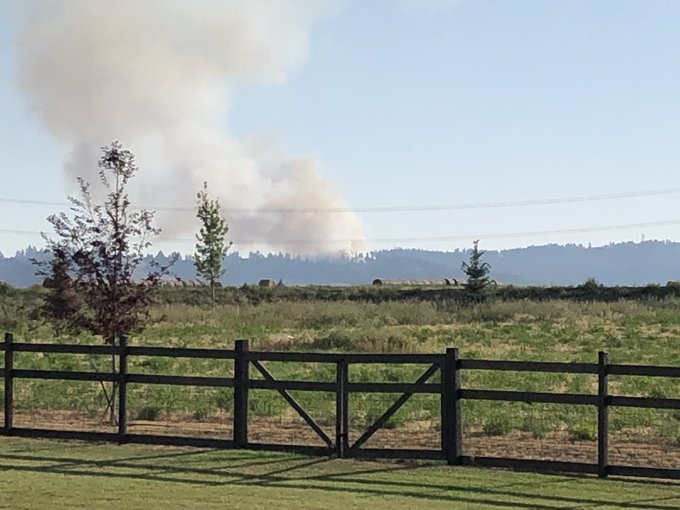 WA DNR _ Fire is releasing pressers on their fire response and evacuation information.
Incident Cooperators: Spokane County Fire District #4. Spokane County FD #10, Spokane County OEM, Strike Team (mobilizing).
LEVEL 3 EVACUATIONS > GO NOW! > See map of area below
Media reports that the County Fire District is fighting three wildfires with two of them burning close to Elk, Washington. Aircraft is dipping from nearby Eloika Lake.
This is a developing story and more updates will be provided as they are received. PLEASE EVACUATE AND AVOID THIS AREA.
(c) 2021 NW Fire Blog