Update 1. Sunday, August 29, 2021. 2200 PT
There is a lot of coverage on this ongoing incident but we wanted to make sure our Louisiana readership and those outside of the area are fully aware of news, resources and who/how to get assistance.
Currently, at the time of this post, officials are asking you not to travel or go outside, as this is the most dangerous time of all. Additionally, you will need to shelter-in-place where you are (if you are somewhere safe). There are some rescues being made but you will need to listen to local news and officials.
This hurricane is said to be even stronger than Katrina, exactly 16 years ago today, so please take every precaution you can to protect yourself, your people and your pets. We are thinking of you all this evening.
2300 CDT
2259 CDT
New Orleans FD: "The glow in the Mississippi River by Algiers is not from the Refinery, but from a ship in the river."
2255 CDT
2143 CDT
Entergy – "We have provided back-up generation to the New Orleans Sewerage and Water Board. Power will not be restored this evening, but we will continue work to remedy."
1735 CDT
NOFD: "Collapsed structure at Upperline and LaSalle Street." Photo Credit | NOFD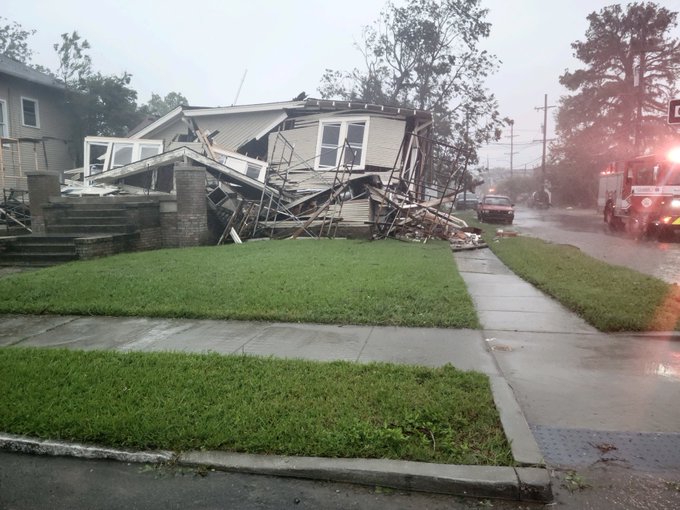 NOFD : Roof off building on Toulouse and Decatur Street. Photo Credit: NOFD Chief C Mickal, Photo Unit.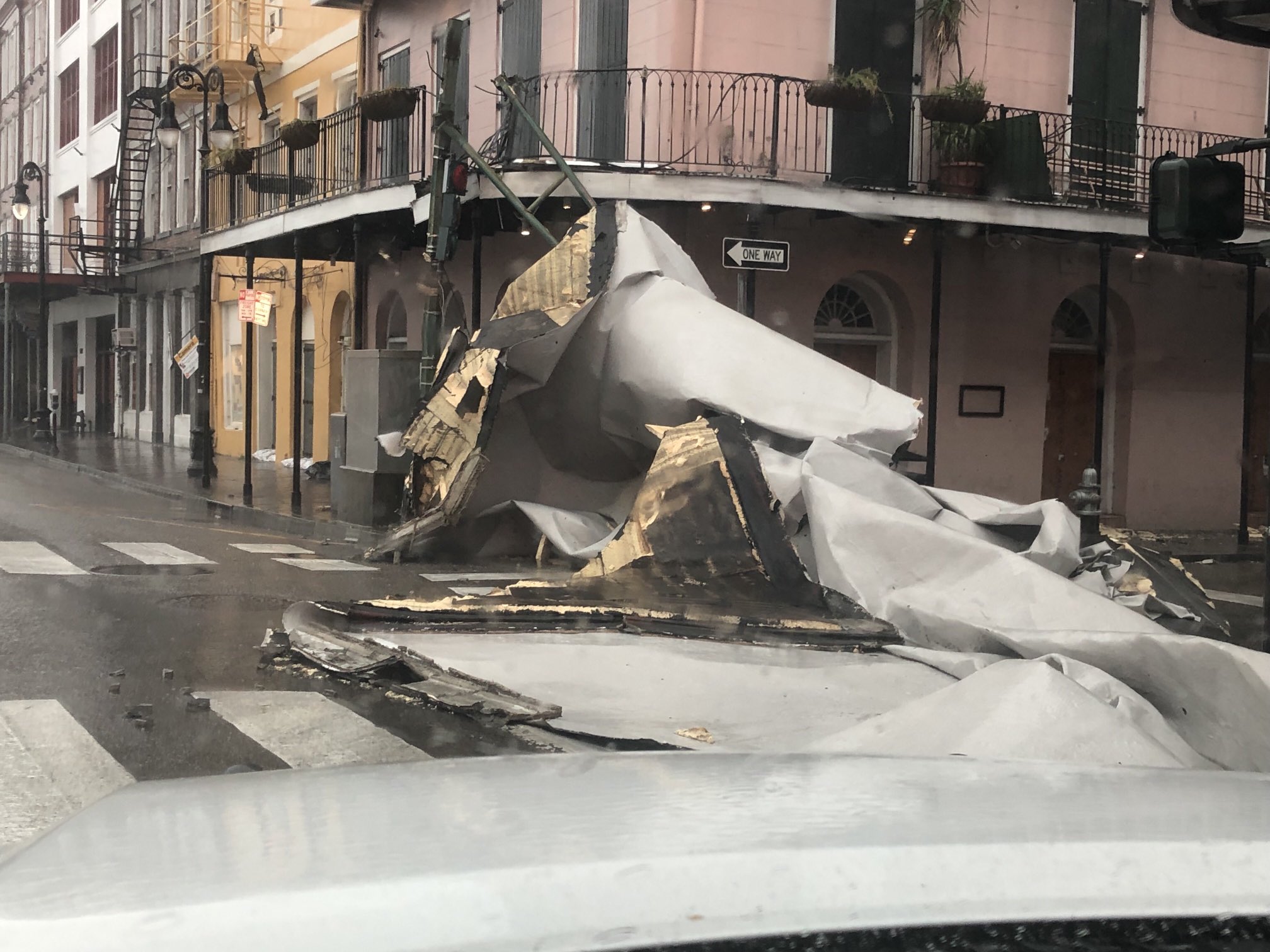 Animal Services
Dispatch
OPCD911 – New Orleans 911 Dispatch
Emergency Management
NEMA (National EM Association) – Activated this morning.
Wagoner County EMA, GRDA crews
Baldwin County EMA
FEMA – (https://www.fema.gov/disaster/hurricane-ida)
NYC USAR TF1 – Activated by FEMA about two hours ago with 83 members, FDNY, NYPD, NYOEM.
FL USAR TF2 – Made up those from the FDs in Florida. They will be staged at the Mississippi's National Guard Training base, just outside of Hattiesburg, MS.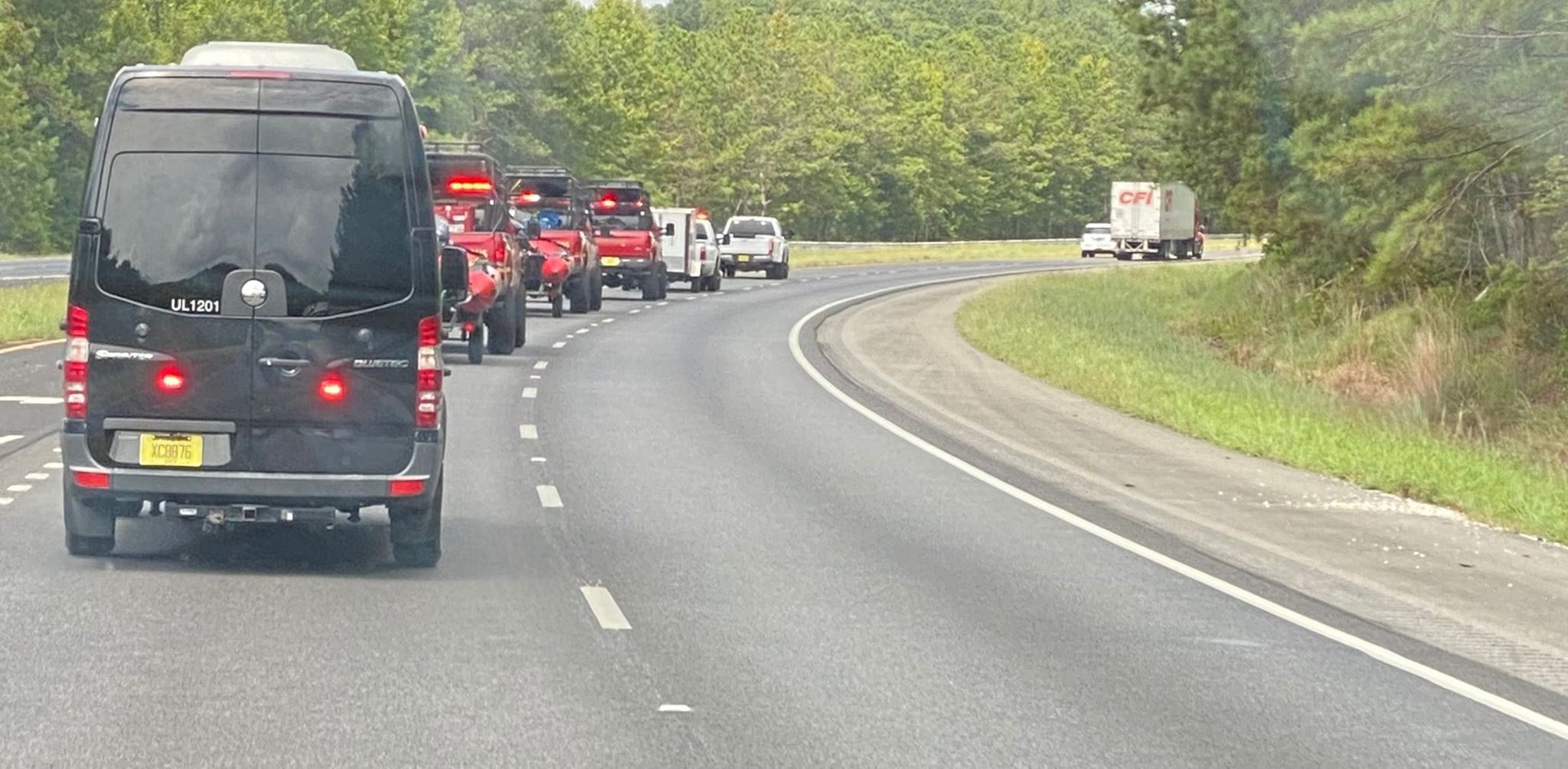 CA USAR TF4 – Activated by FEMA makes up team from Oakland FD
Fire Department/Stations
Human Services
American Red Cross
World Central Kitchen @WCKitchen (Twitter)
Important Resources
NOAA – Storm Updates https://www.noaa.gov/
LA State Police – Report online suspicious activity https://dpsweb.dps.louisiana.gov/suspicious.nsf/WebForm?OpenForm
Animal Rescue – https://www.louisianaspca.org/hurricane-ida/
American Red Cross – Shelters – (https://www.msn.com/en-us/weather/topstories/red-cross-sending-resources-from-maine-to-lousiana-as-hurricane-ida-makes-landfall/ar-AANSkFZ) or https://www.redcross.org/get-help/disaster-relief-and-recovery-services/find-an-open-shelter.html
Cajun Bayou Government – https://www.lacajunbayou.com/hurricane-ida
Hurricane Safety – https://www.ready.gov/hurricanes
Power Outages – https://www.ready.gov/power-outages
(c) 2021 NW Fire Blog