BALDWIN PARK, CA — Los Angeles County firefighters were dispatched to a one-story commercial building located in the 13400 block on East Dalewood Street on Tuesday, November 9, 2021.
The Command designation is DALEWOOD IC.
The fire building is a 300 x 100-square foot structure and there have been reports of heavy smoke and fire that have gone through the roof. Firefighters are working tirelessly to get this fire under control.
As of 2239 hours PT, the fire had reached a 3-alarm fire level.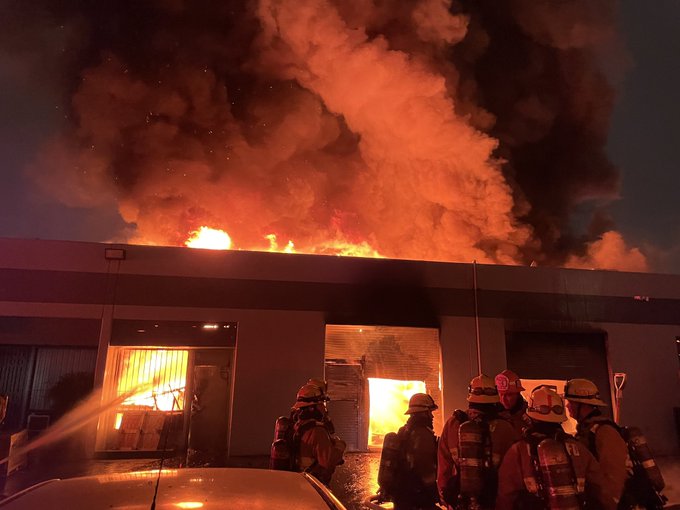 No preliminary word on the cause of the fire or reports of injuries to firefighters and/or civilians have been released by Fire Officials.
More updates will be released as information is received.
(c) 2021 NW Fire Blog | Published 11/9/2021 2350 PT