JURUPA VALLEY, CA
2700 Block of Avalon Street – #AvalonIC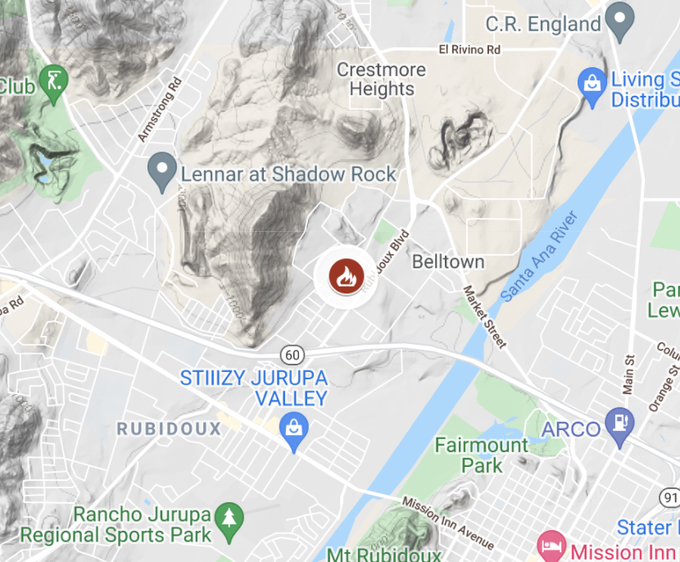 On November 21, 2021, approximately 10 vehicles went up in flames igniting nearby brush in the 2700 block of Avalon Street in Jurupa Valley (Riverside County), California. The fire was reported at 1024 hours PT this morning.
Firefighters from CAL FIRE / Riverside FD responded and knocked the fire down and were expected to continue to remain on scene for the next three to four hours for overhaul.
One civilian was transported with a burn injury.
---
54th Street x Beach Street – #BeachIC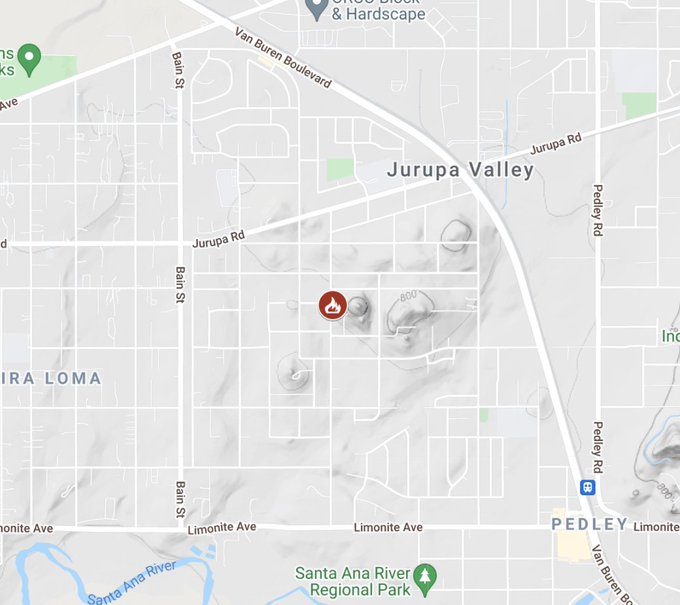 At 0811 hours PT today, a debris fire was reported about approximately 500 tires and other debris piles burning in the backyards of three properties.
CAL FIRE / RCFD firefighters responded and were due to remain on scene for three to four hours.
No injuries were reported.
ABOUT AVALON IC FIRE HISTORY
There have been a number of large fires in this Avalon area and here is a historical timeline of what has occurred this year and in years prior:
9/30-10/1/2021 | Los Angeles Co | Greater Alarm | Commercial Structure fire | 16300 block S Avalon Blvd, Carson. Units on scene reported smoke and fire showing from the rear of the building. Upgraded to a 2nd alarm. LA Co FD Firefighters were seen aggressively attacking the fire with over 75 fire personnel. At 1516 PT, the IC called for a Greater alarm due to heavy fire conditions continuing throughout the structure. 28 engines, plus LAFD Task Force 64 also assisting due to heavy fire conditions. No residential evacuations were needed during the time of this incident. 4 firefighters sustained non-life-threatening injuries (Minor).
9/13/2021 | Riverside County | 3200 Blk of Avalon St., Jurupa Valley. Fire personnel were on scene at 0746 hours PT of a two-story residential structure with smoke showing. The fire was contained within two hours. No injuries were reported.
9/16/2016 | Los Angeles | 2 FF Mayday calls occurred. FF was located and not injured.
(c) 2021 NW Fire Blog