BALD HEAD ISLAND, NC. — Around 1956 ET hours, Bald Head Island volunteer firefighters were dispatched to a structure fire in the area of Liberty Landing on the island.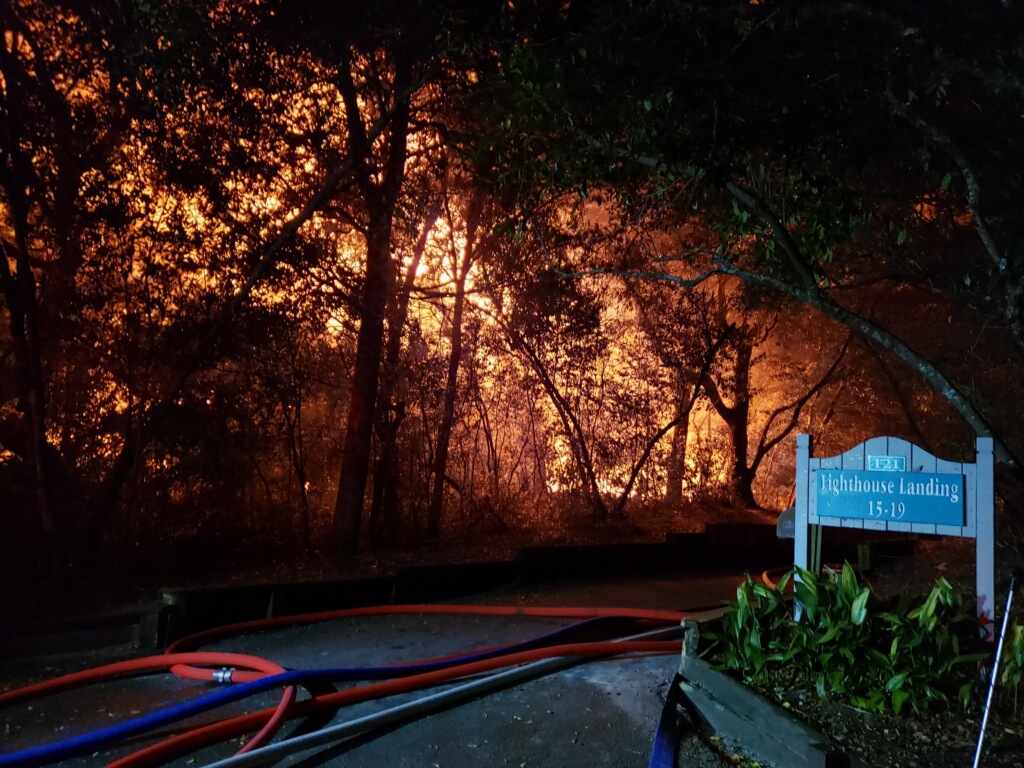 "Public Safety personnel and volunteers were quickly on the scene and were later assisted by additional crews and equipment from Boiling Spring Lakes, Carolina Beach, Kure Beach, Leland, Oak Island, Southport, Sunny Point, Winnabow, and the U.S. Coast Guard.  EMS crews from Brunswick County and St. James also responded.  The fire was partially contained at approximately 9:45 p.m., fully contained around 1:00 a.m., and a fireguard has remained on the scene through this morning to monitor the area to quickly suppress rekindling."
Fire behavior was said to be extreme with wind-driven (from the north), running and spotting into the forest and a nearby golf course.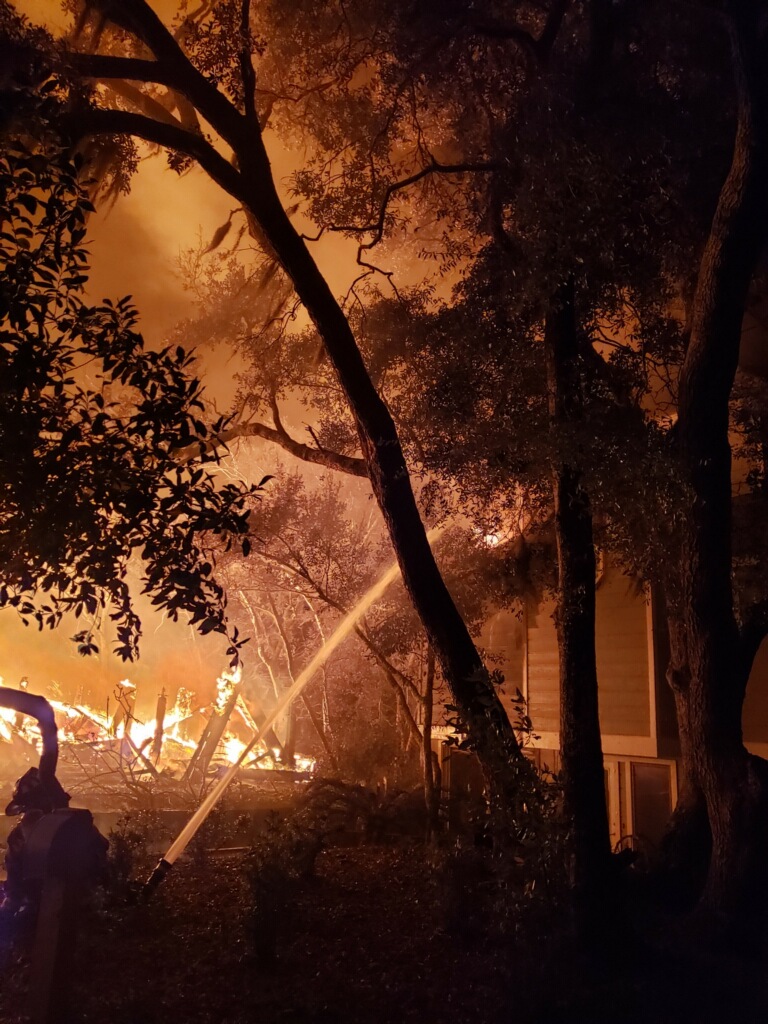 A total of three structures were lost in the Liberty Landing area with one home and a crofter cottage in North Bald Head Wynd. The fire was partially contained at 2145 ET and fully contained at 0100 hours on Sunday morning with Fire Watch on the incident overnight until this morning.
Luckily, there were no injuries or deaths reported during this massive fire incident.
Pending cause has not been released by the Fire Investigator as of yet.
(c) 2021 NW Fire Blog | Published 11/21/2021 1600 PT