RIVERSIDE COUNTY, CALIFORNIA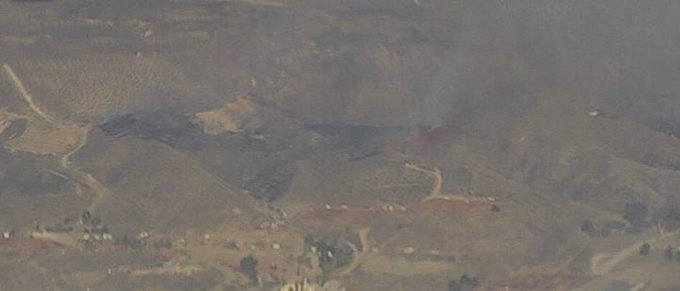 Update 2 | An aircraft order was placed for this incident, which included one Air Attack (AA7JP), two air tankers (T12, T93) and one helo (C305), but have been since released (except for C305) as forward progression of the fire has been stopped. The Copter will remain to assist with helping crews put out hot spots.
Update 1 | A brush fire has ignited on Sunday, December 5, 2021, just after 1300 hours PT in the 10900 block of Dawson Canyon Road near Lake Matthews and on the east side of I-15 off of Park Canyon Road in Corona. About 15 acres have been consumed. Fire behavior is moderate. 10 engines, one helicopter, two air tankers, and a Chief Officer dispatched with the CAL FIRE / Riverside County FD. This has been designated as the CANYON FIRE.
(c) 2021 NW Fire Blog