Washington State – An AMR unit was involved in a single-car incident in which it flipped on its side on the night of Monday, January 3, 2022, as road conditions worsened in the area due to snow and ice.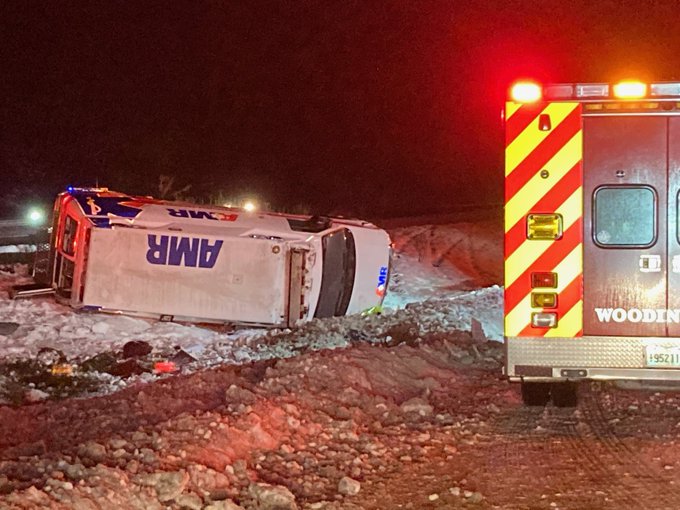 The accident occurred at milepost 23 on I-90, which is in the Preston-Issaquah area.
Eastside Fire and Rescue responded to the accident scene and reported this as a non-injury accident.
It is unknown what exactly caused the crash, but we are thankful they are okay!
(c) 2022 NW Fire Blog – Published 1/3/2022 2145 PT