Updated 2:00 PM PDT
INCIDENT SUMMARY

Start Date / Time
The Little Valley Fire was reported @ 1:38 AM on 10/14/2016.  It started in the Little Valley / Washoe area.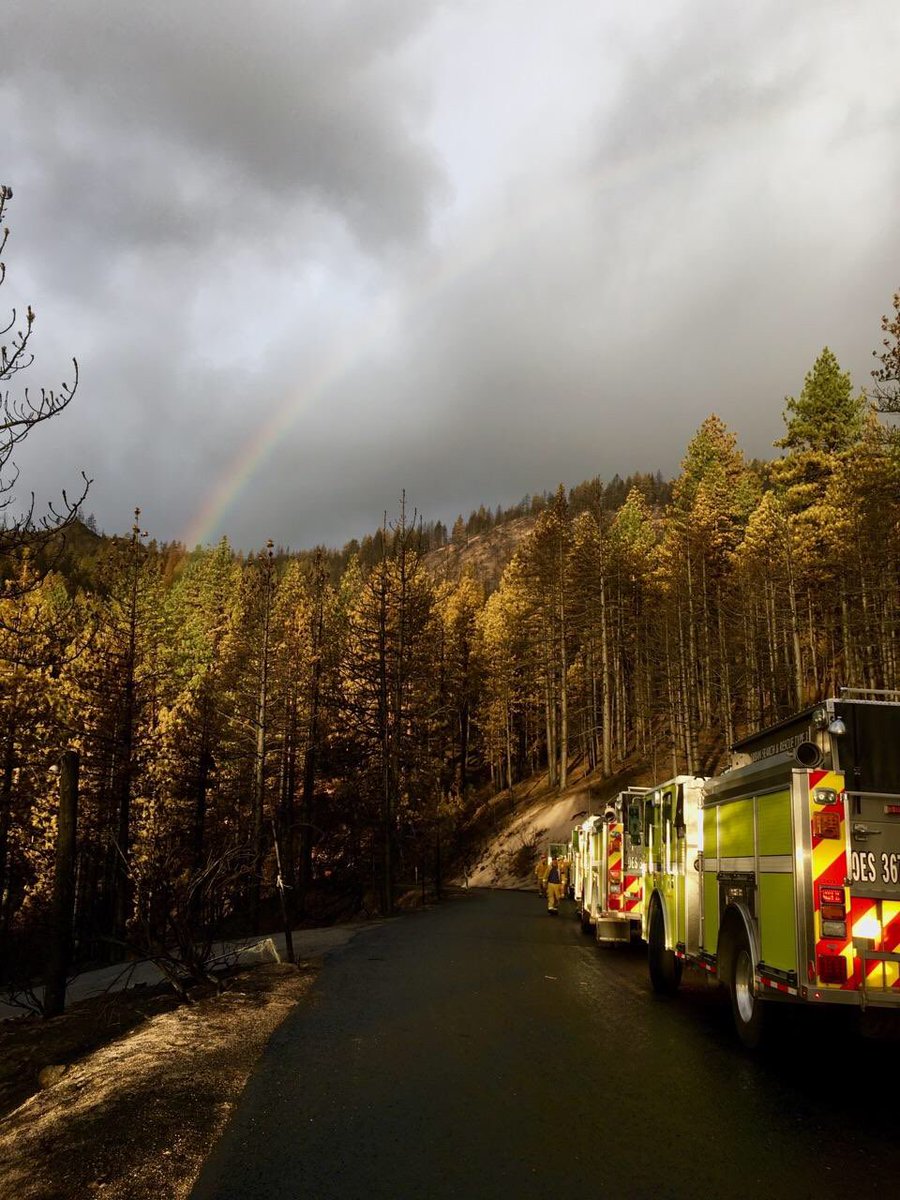 Cause
The cause is unknown and under investigation.
Fire Fuels
The Wildfire is burning in mixed timber, sagebrush and grass on a combination of Federal, State and Private lands.
Size, Containment Status
Fire crews have successfully held the fire to 3400 acres with a 20% containment status.  Some rain has fallen over the fire ground helping reduce the fire behavior.
Future Fire Activities
Fire Managers will send a major deployment of structure protection engines. Line construction and mop-up will continue.
RESOURCES
Staffing 
The fire is being managed by Kim Martin's Type 1 Incident Command Team over 1007 fire personnel.
Incident Cooperators 
(Fire)  BLM, CAL Fire, Carson City Fire, Nevada DNR, Nevada DOF, Nevada National Guard, North Lake Tahoe Fire Protection District, Reno FD, Sparks FD, Storey County Fire Protection District,Truckee Meadows Fire Protection District and USDA Forest Service.
(Law Enforcement)  Carson City Sheriff, Nevada Dept of Public Safety, Nevada Highway Patrol, Reno PD, Washoe County Schools Police, Washoe County Sheriff
(Human Services) American Red Cross.
(Transportation)  Nevada DOT and Washoe County Roads Division.
(Emergency Management) California OES, Nevada Division of Emergency Management and Washoe County Emergency Management.
(Government)  Nevada Governor's Office, Washoe County Animal Services, Washoe County Building Services, Washoe County Commissioners, Washoe County Community Services, Washoe County Manager and Washoe County Social Services.
(EMS) Regional Emergency Medical Services
DAMAGE ASSESSMENT
Structures Destroyed
There were 22-residences and 17-outbuildings.  Evacuations are still in effect.
Structures Saved
Fire crews were able to save 480 residences.
SOCIAL MEDIA 
From the Fireground
"South Placer BR19 and Strike Team XPL-4138C are in line to demob from the fire." – South Placer Fire (10/16/2016)
"North State Firefighters still committed." – Chico FD (10/16/2016)
"Panoramic view from Sac Fire crews on @ strike team this AM. Early morning mop-up on the #LittleValleyFire, near Carson City, NV." – Sacramento Fire (10/15/2016)
"Livermore-Pleasanton Firefighters Sent to Battle fire." – Livermore-Pleasanton Fire (10/14/2016)
"2843 was deployed earlier today as part of strike team XAL 2008A." – Piedmont Fire (10/14/2016)
"Fire jumped the road, now burning toward Washoe Valley." – News media (10/14/2016)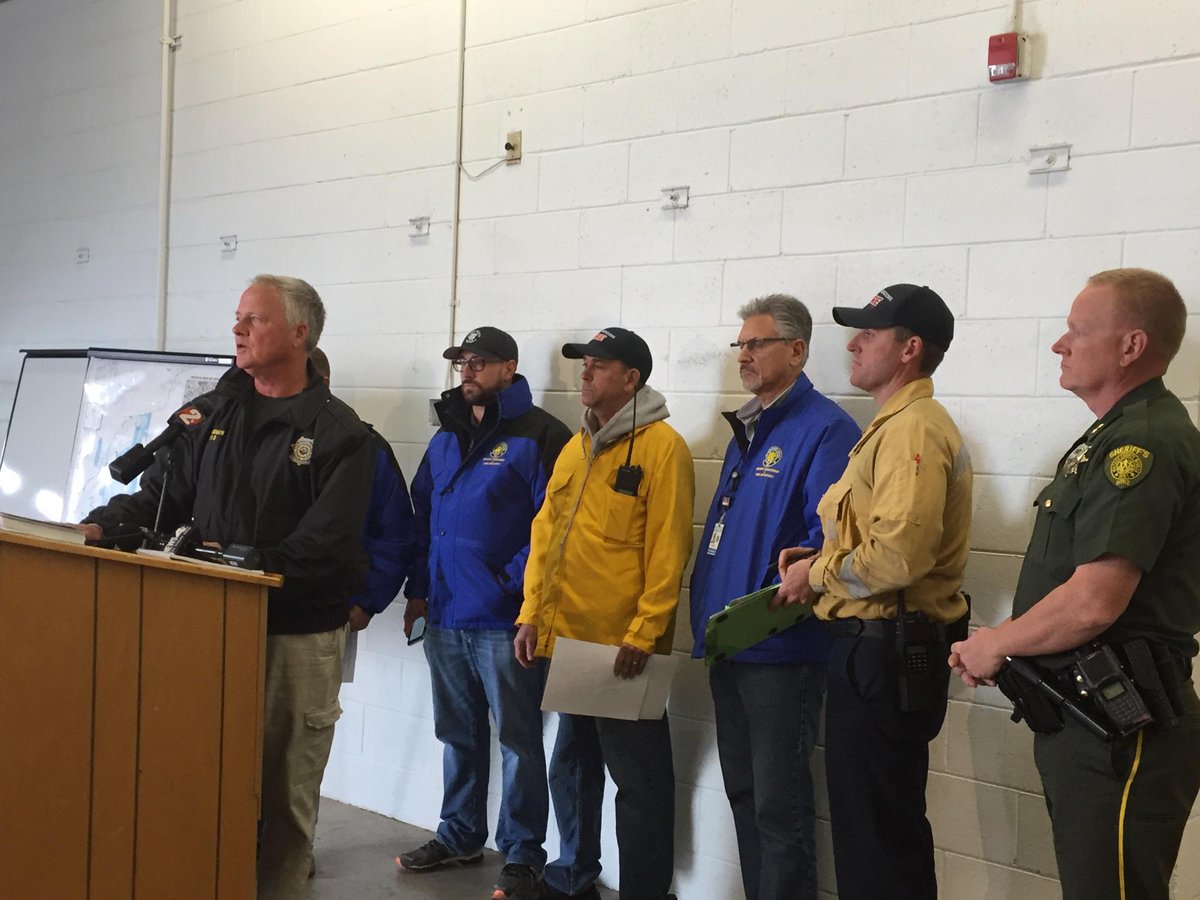 "We're sending 3 Cal OES engines." – Kern County Fire (10/14/2016)
"In Support of NVDPS, we are sending a 25 engine strike team to assist." – CAL OES (10/14/2016)
Emergency Management
"Residents of Franktown Rd area are not allowed back into the area due to dangerous conditions. Residents call 328-2003." – Truckee Meadow Fire (10/15/2016)
"Regional Emergency Operations Center is busy with local leaders providing support to firefighters battling the fire." – Truckee Meadows Fire (10/14/2016)
"Due to unsafe conditions Residents on Franktown Rd aren't allowed to return to homes to assess damage. Please stay out of area." Truckee Meadows FD (10/14/2016)
General Information
"Washoe County Sheriff asks that people stay out of the area due to fire traffic, localized flooding and unstable ground." – News media (10/16/2016)
"My heart goes out to the families who lost their homes.  I've declared a state of emergency to provide add'l resources." – Governor Sandoval (10/15/2016)
"A veterinarian is located at UNR Equestrian Center on Wells Ave. to treat any injured animals." – Washoe County (10/14/2016)
"Depoali Middle School is the primary evacuation center.  About 50 people here." – Media (10/14/2016)
"Discounted hotel rates being offered at Eldorado, Silver Legacy and Circus Circus for those affected by local fires." – Media (10/14/2016)
"Rancharrah is opening its doors to horses being evacuated." – Media (10/14/2016)
"Equestrian Center is available for evacuation of livestock from Washoe Valley. The center is located at 1290 Valley Rd. Call 775-784-6237. " (10/14/2016)
"Residents in Galena, Montreaux, Joy Lake Road, St. James may return home but should be prepared to evac on short notice." Truckee Valley Fire (10/14/2016)
Hashtags Used for The Fire
NW Fire Blog:  #LittleValleyFire  #NvWILDFIRE
Social Media:   #LittleValleyFire #Turlock #TurlockFD #OES #ALCO #
(c) 2016 The #NWFireBlog