UPDATE 1 – Saturday – 2320 Hours PDT
Incident Summary | A fire broke out on Saturday, May 6, 2017, around 1400 hours about 8 miles SE of Vail, near the Santa Rita Foothills in  Arizona prompting fire personnel from the Arizona Department of Forestry to respond to the area.  This wildfire is close to where the #SawmillFire burned last week.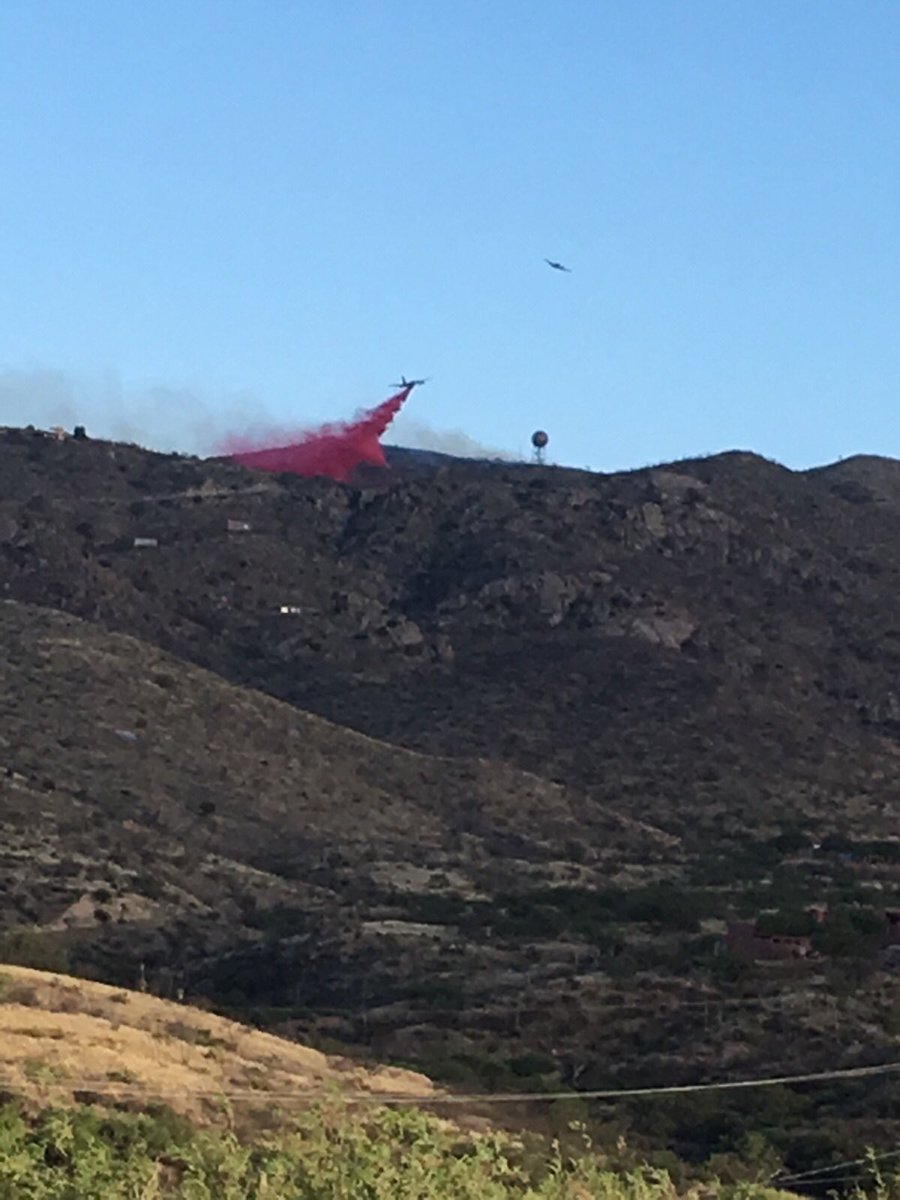 Resources | SWCC filled 6 Airtankers, 1 Lead, 1 Air Attack, 1 Hotshot Crew filled.   Multiple ground crew.
Incident Cooperators | Those assisting with this fire are called Incident Cooperators,
which are:  AZ DOF, AZ Public Safety, AZ DOT, Arivaca FD, AZ State of Forestry, BLM Gila District, Cochise Co. Sheriff Office, Corona de Tucson FD,  Coronado NF, Green Valley Fire District,  Mescal Volunteer FD, Pima County Sheriff Office, Rincon Valley Fire District, Sonoita – Elgin Fire District and U.S. Border Patrol.
Acreage | 500 acres.
Containment | 40%.
Cause | Unknown and under investigation.
Evacuations | Evacuations completed by Pima County.   Areas not listed.
Fire Images | Credit:  AZ State DOF
(c) 2017 The NW Fire Blog