NEAR VANTAGE, WASHINGTON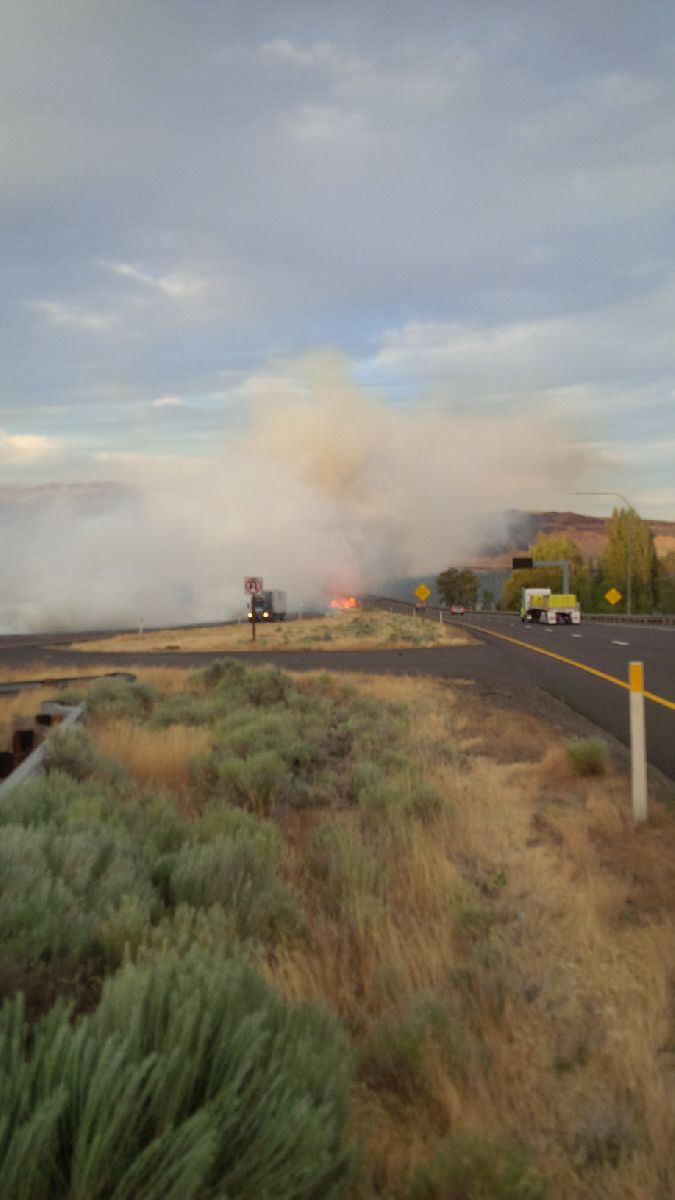 Incident Summary | WSP Trooper Brian Moore tweeted out on Social Media, a brush fire is burning on I-90 near Vantage, Washington State around 2052 hours on Friday evening.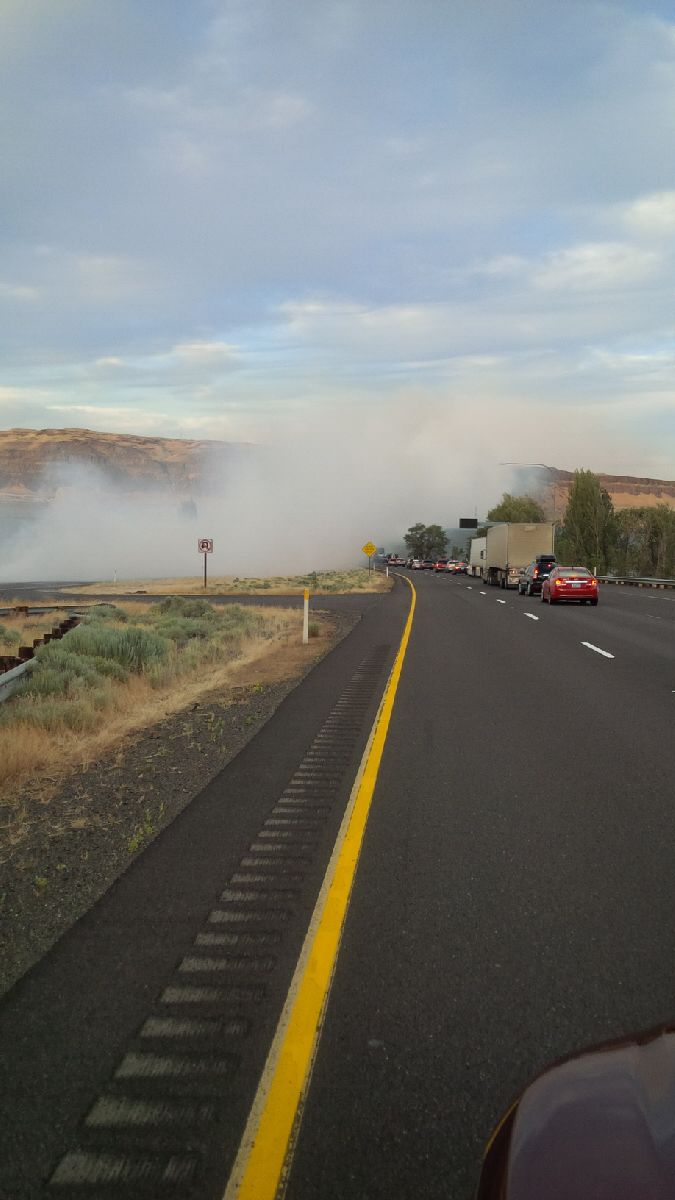 Resources | Fire resources are on scene working to suppress and contain the brush fire.
Closures | WSP has shutdown both EB & WB lanes of I-90 from MP 115 to 143 in Kittitas County due to poor visibility and a brush fire in the area.
Current Weather | As of 2111 Hours, current temps are 80*F, partly cloudy with winds at 13 mph and a RH of 36%.
Social Media | Drivers are starting to tweet out that traffic is at a standstill.  Well, just like WSP said – time to put your patience pants on.  Fire crews are working as quick as they can to contain the fire.
Fire Images | Credit:  WSP Trooper Brian Moore (@wspdpio6)
(c) 2017 The NW Fire Blog