NEAR WHITE SALMON, WASHINGTON STATE
Incident Summary |  A wildfire broke out on WA DNR lands.  Fire crews were dispatched on Friday, July 7th @ 2250 hours PDT.
The fire was reported as a 3-acre fire off of Highway 141 in Klickitat County, about 7 miles North of Husum and near White Salmon,  Washington.
Initially DNR sent 1 crew, 6 engines and 1 helicopter (H338, 339, 340, 343; SE 540, 621, 742,; Dobson, Gilmer, Hoerner, Jones; T205, WEN-AA) per WA DNR's CAD.
Fire Fuels | Fire fuels include grass, brush and slash.
Current Conditions | After accurate fire mapping, the acreage has been reduced down from the initial reporting of 500 acres to 350 acres.  Level 1 Evacuation orders have been announced for the area North of Myers Road & South of Pine Flatt Road. (as of 1910 hours PDT)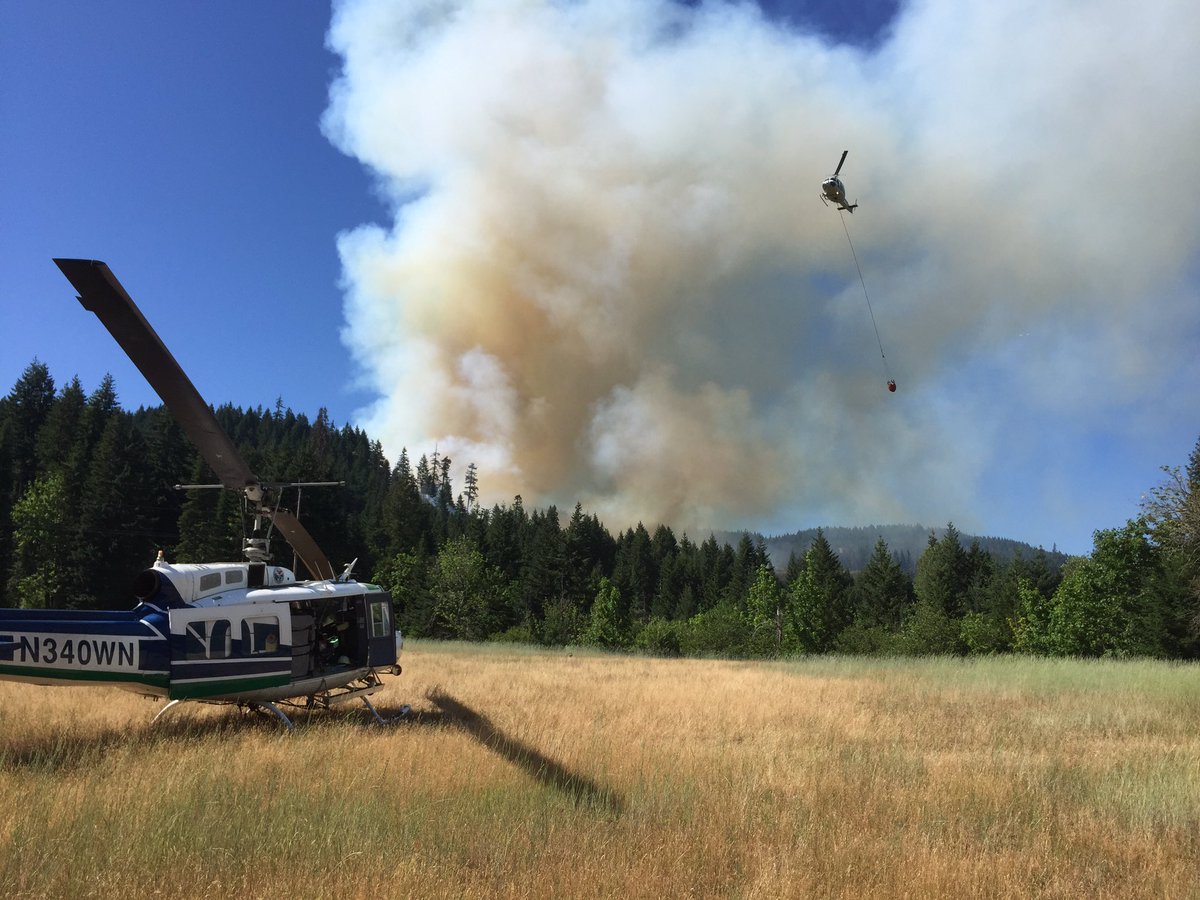 Social Media | We are using the following hashtags for this incident #DryCreekFire #WaDNR #WAwildfires2017
Fire Images | Credit: WaDNR
(c) 2017 The NW Fire Blog