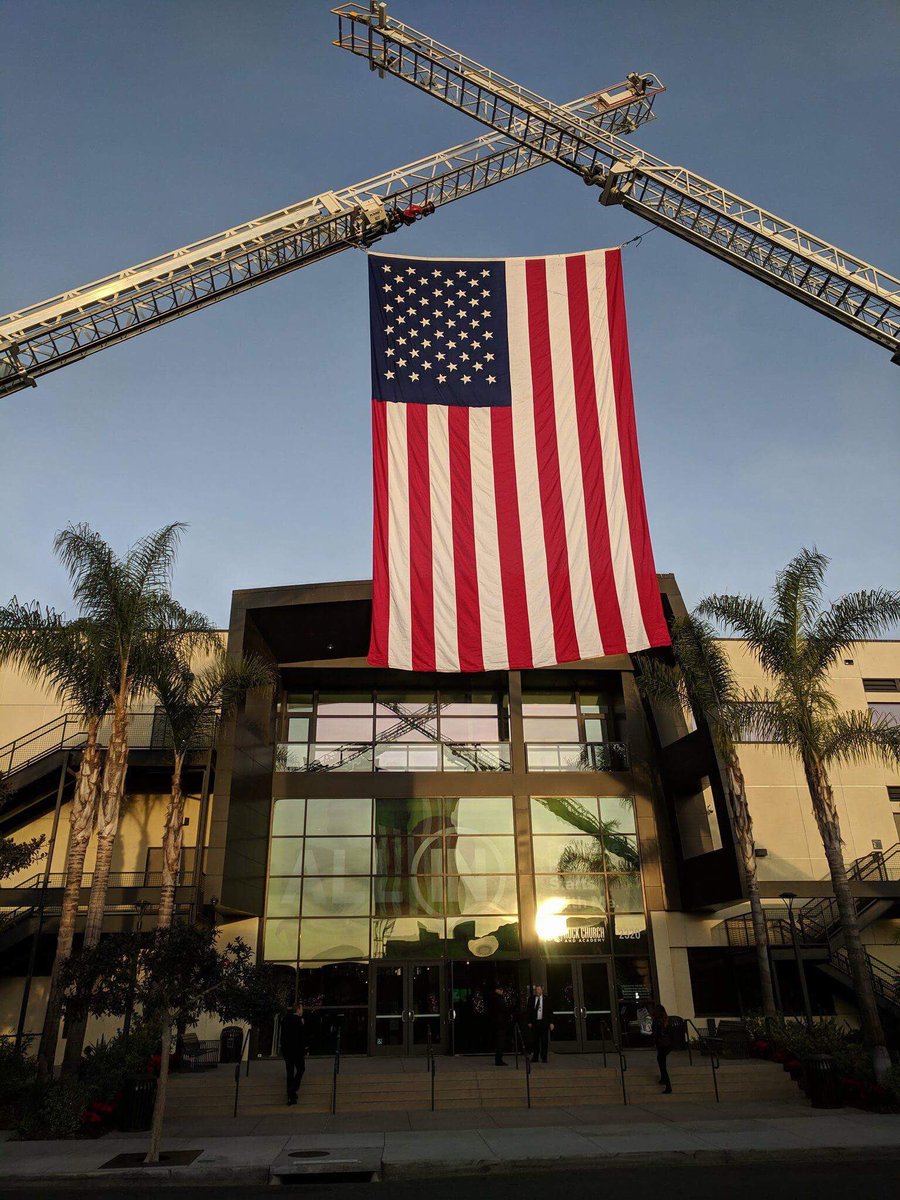 This post is dedicated to CAL FIRE Engineer Cory Iverson who died in the line-of-duty while engaging fire suppression efforts on the Thomas Fire.  A Celebration of Life was held today.
Our Hearts, Thoughts and Prayers go out to the Iverson Family, his Fire Family, Friends, Loved Ones and all those who Firefighter Iverson touched and impacted everyday. – Ed.
INCIDENT SUMMARY | A 500-acre brush fire broke out near the Thomas Aquinas College in Ojai (Ventura County) California on Monday, December 4, 2017.
The fire ignited from an unknown cause which is still under investigation, would become the State's biggest wildfire in all of their recorded Fire history.
According to the USFS, 65%  of the fire is still burning on federal lands, which is about 140,862 acres on National Forest System lands.  It had crossed over into the Los Padres National Forest and is now located in both the Santa Barbara and Ojai Ranger Districts.
CURRENT FIRE STATUS | 273,400 acres.  78% containment status.
Fire Fact:  There were many Agencies that worked together not only in fire suppression but also supporting both Fire and Law Enforcement personnel, such as the CAL Trans Department in working to keep highways clear and safe.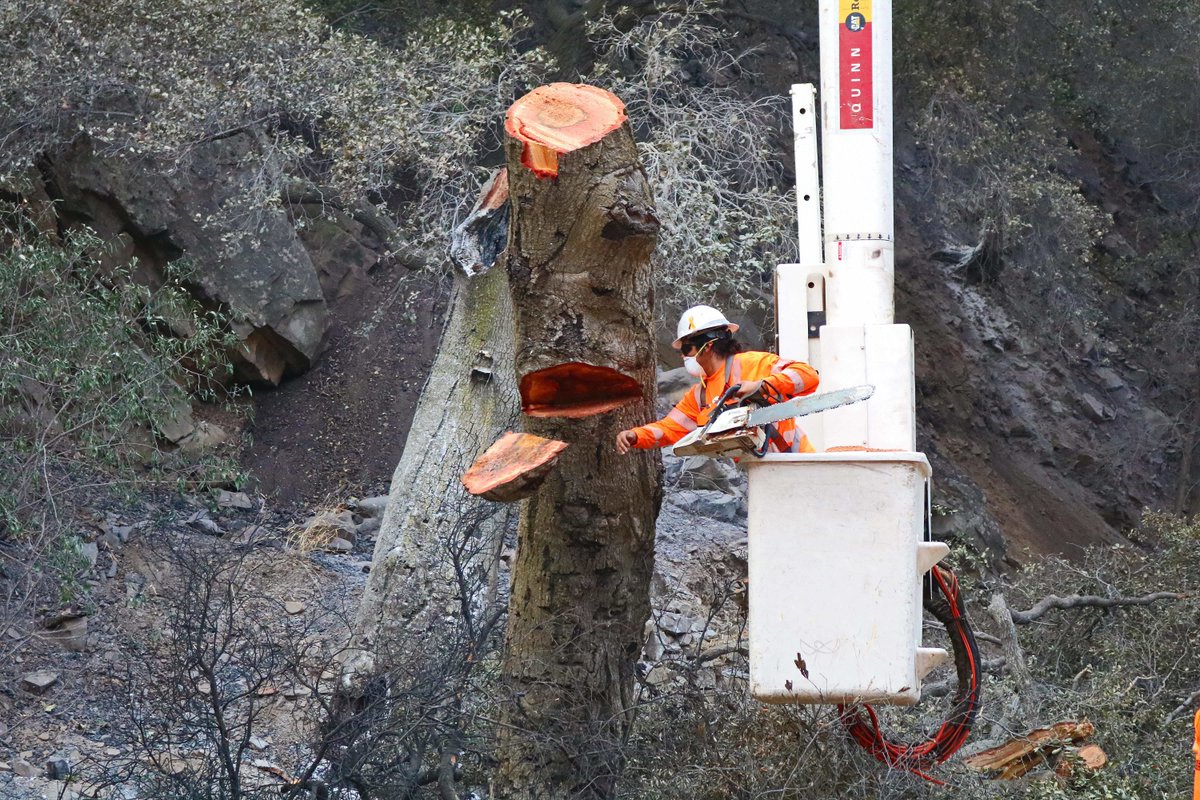 The front country fire perimeter is secure and firefighters will continuing to build upon previous secured established containment lines near communities and other infrastructure.  Mop-up operations are in effect along the fire perimeter, as well as active patrol.   Fire resources, including firefighters and fire suppression aircraft will remain assigned to this incident for any possible flare-ups or new fire starts.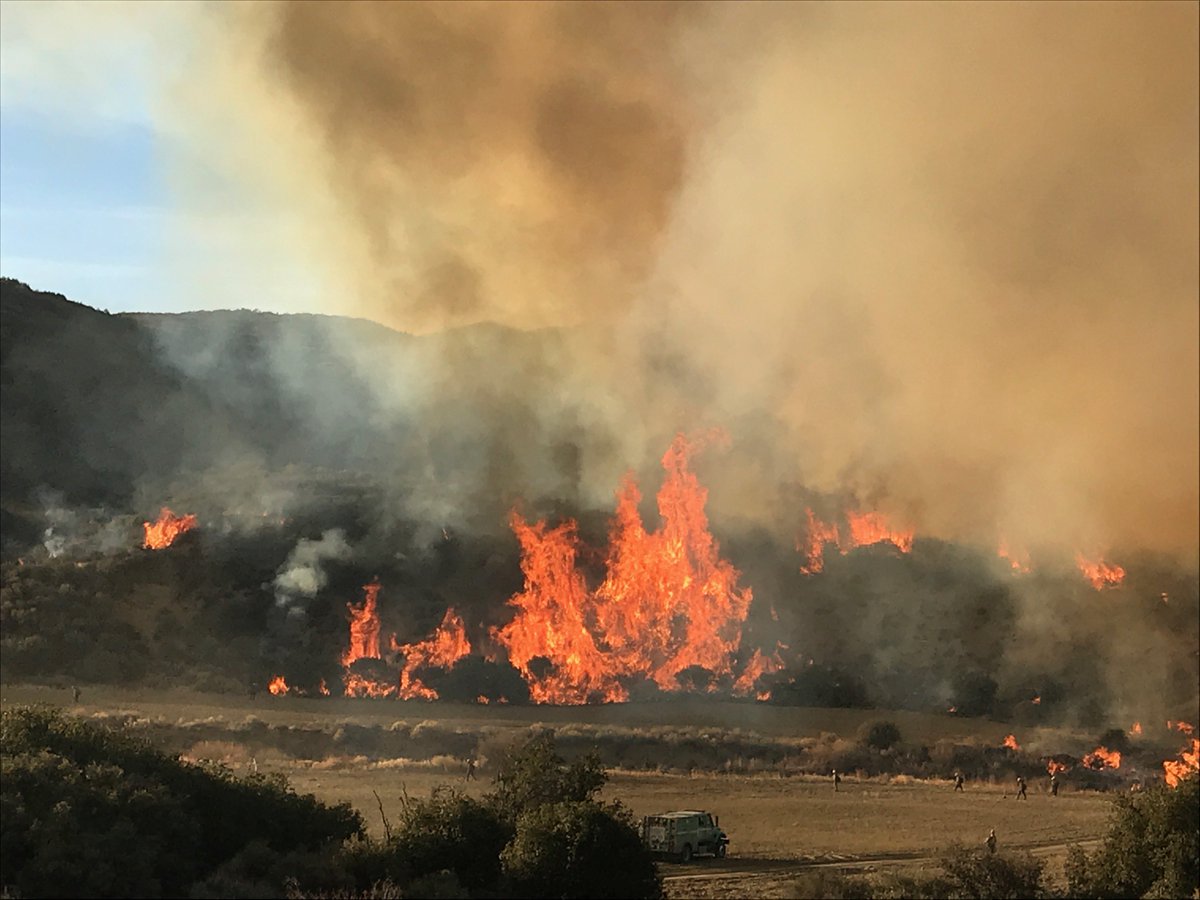 RESOURCES | There are 2,512 fire personnel with the aid of 116 fire engines, 61 fire crews, 26 helicopters, 19 bulldozers and 31 water tenders.  The IMT has transitioned over into a CA IMT Type 3.
Fire Fact:  For most (resources) assigned to this fire incident,  this will be their first wildfire assignment over Christmas.
COMMAND STAFF | Incident Command is in Unified Command consisting of the Los Padres NF, CAL FIRE, VC_FD PIO, USFS and Ventura County Sheriffs Office.
Fire Fact:  There are many faces behind the support of a large fire incident, such as SCE crews who work tirelessly to clean up fire-damaged equipment, including poles, wires and insulators.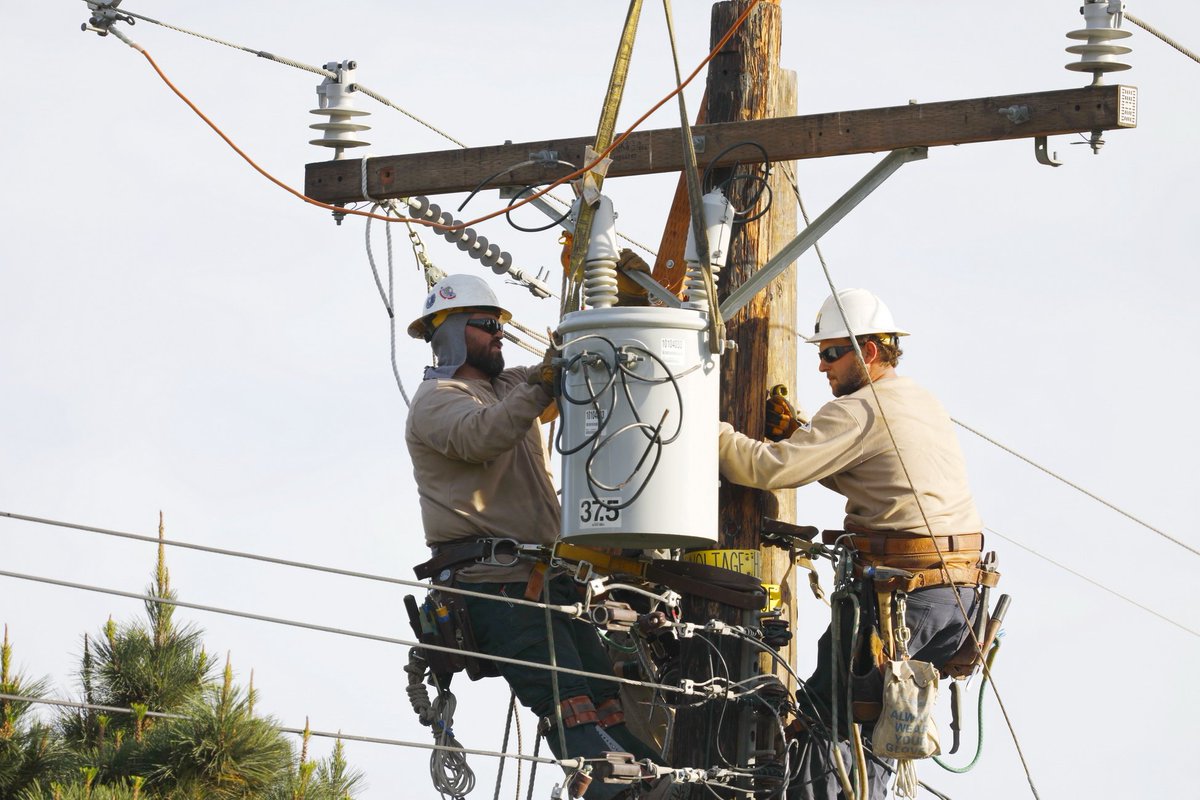 INCIDENT COOPERATORS | Agencies and organizations that were an integral par of this incident were the Montecito Fire Protection District, Red Cross, CAL FIRE, CA DOC, CA DOT, CHP, CA OES, PGE, SBCoFD, SBCSO, Santa Paula FD, Santa Paula SO, So Cal Edison, So CA Gas Co, USDA Forest Service, Los Padres NF, Ventura City PD, VCFD and VCSO.  This also includes the hundreds of firefighters that responded 11 U.S. States with fire apparatus and strike teams, additional resources.
Fire Fact:  An USAF Reaper drone which was unarmed and non-weaponized helped provide situational awareness to firefighters during the fire incident.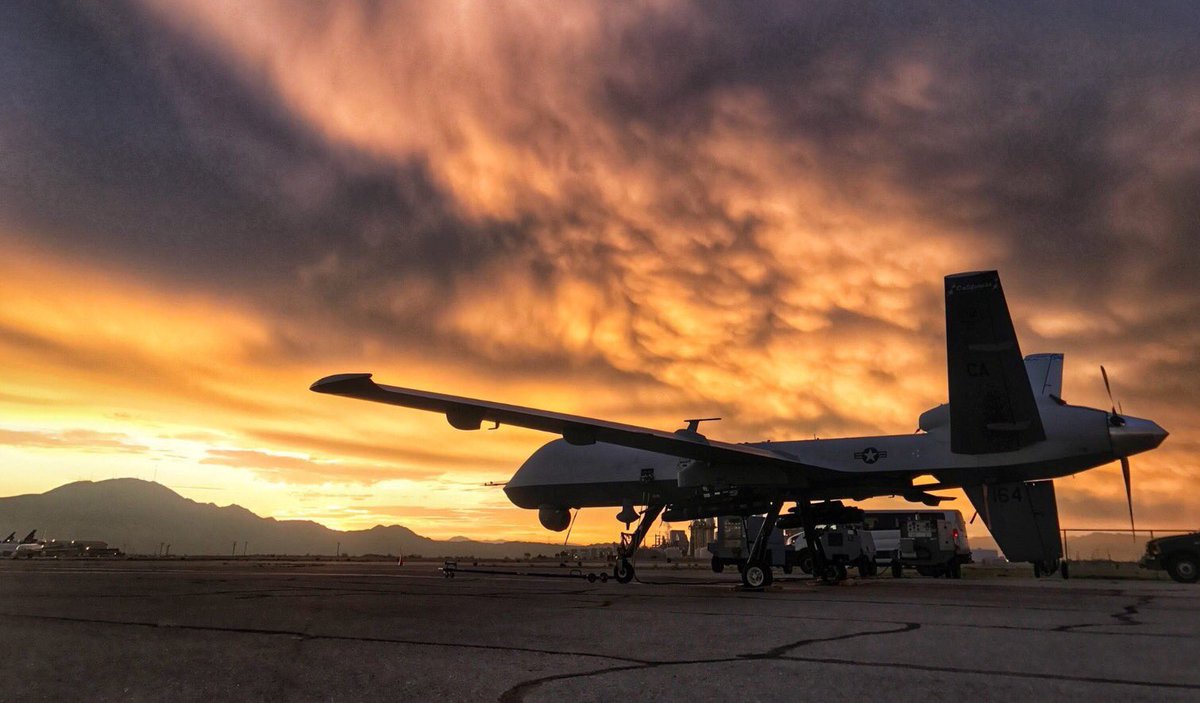 DAMAGE ASSESSMENT |  1,063 structures destroyed.  280 structures damaged.
Fire Fact:  This wildfire affected more than just those directly involved but will also impact the lives and livelihoods of those for months, if not years.  
FIRE HISTORY |  The Thomas Fire is now the largest wildfire in all of California's fire history with the Cedar Fire coming in second with 273,246 acres and the destruction of 2,2820 structures in October of 2003.   The Rush Fire moves down to third place with burning 271,911 acres with no deaths or destruction of property, however, it did burn up 43,666 acres in nearby State of Nevada in August of 2012.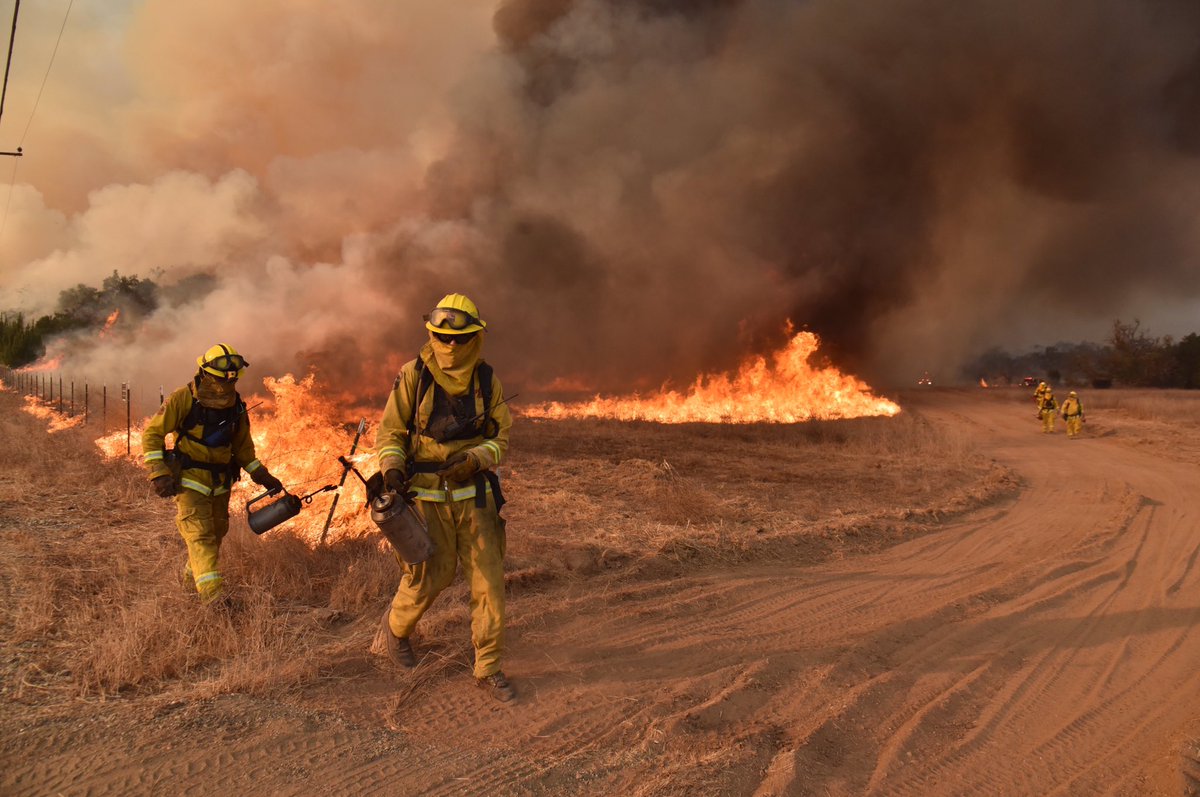 FIRE IMAGES | Courtesy of CAL Fire and VCFD_PIO
Fire Fact:  The Thomas Fire which began as the largest wildfire appeared to be the most photographed up close and personal.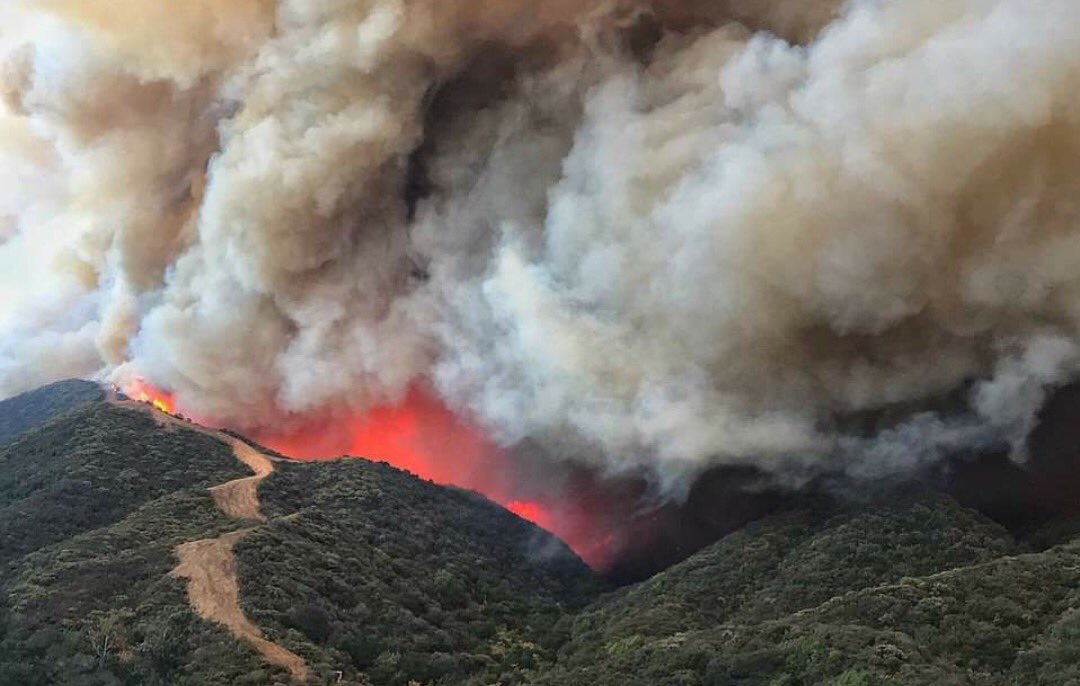 SOURCES | Ventura Co FD PIO, Inciweb, CAL Fire, USFS
(c) 2017 NW Fire Blog – Updated 12/23/2017 – 2045 hours PST