NORTH CENTRAL, Wash. —
UPDATE 1 – July 13, 2018 (Friday) – 2145 hours PDT
INCIDENT SUMMARY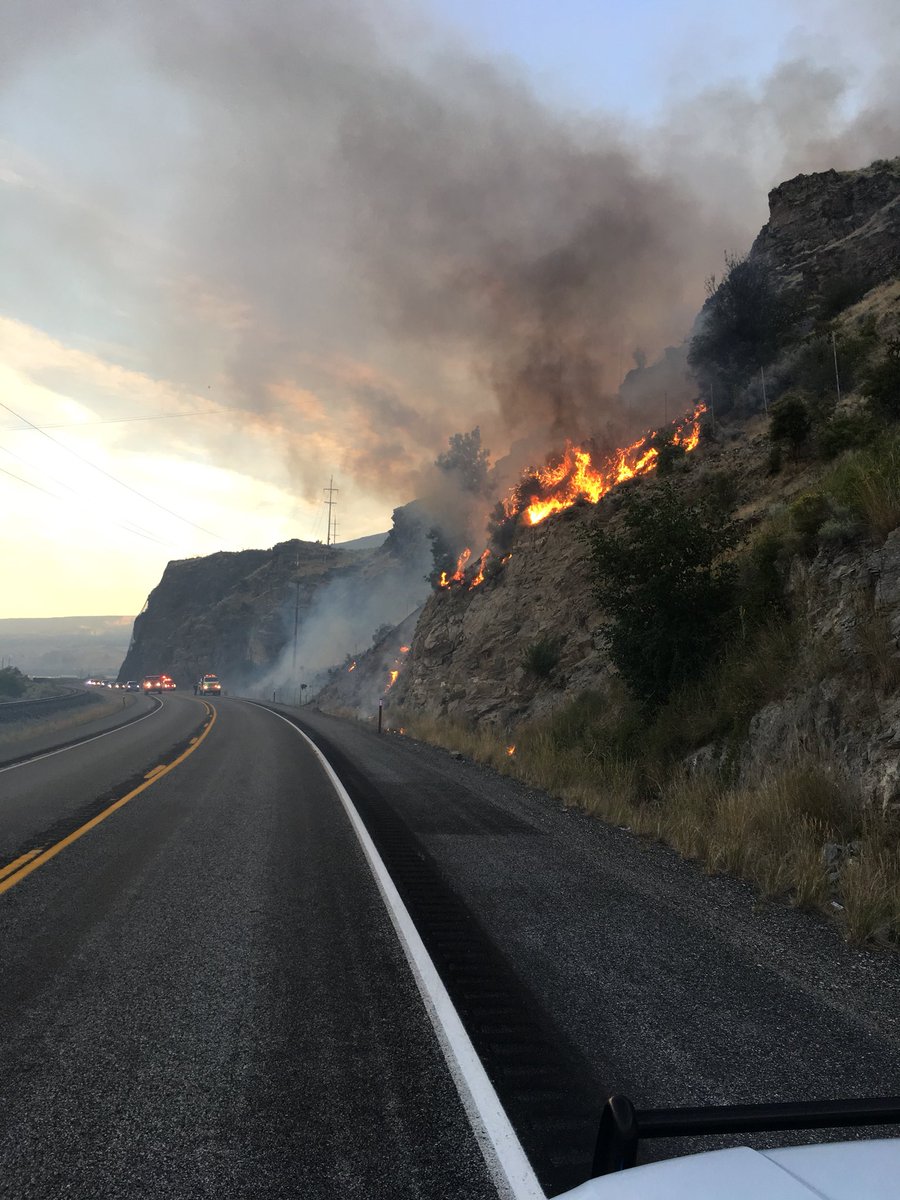 A brush fire is burning up the hillside above the Rocky Reach Dam, located about 7 miles north of Wenatchee towards Chelan in Chelan County, Washington.
Smoke over the highway has been causing poor visibility and safety concerns for drivers.
The Central Washington Interagency Communications Center CAD is reporting the fire has consumed at least five acres.
State Patrol states this is the second fire today in Central Washington.
RESOURCES
Fire assets were dispatched to the area Resources include BATT-22, BATT-51, CREW-52, E-341, E351, E-353, SE-139, SE-16 and SE-N BREW. (2019 hours)
The IC assigned is Brewer (2020 hours)
ROAD CLOSURE(S)
WSDOT crews are en route for a full closure of 97A this evening from Wenatchee to Entitat.  Drivers are being encouraged to take a DETOUR around US97 on the Douglas County side as a detour.  There is still no ETA when this roadway is going to reopen (2205 hours)
Washington State Patrol has shutdown a portion of the US Hwy 97A at milepost 204 , in the Rocky Reach Dam to Swakane Canyon Road.  (2045 hours)
(c) 2018 NW Fire Blog