UPDATE 5 – TUESDAY – NOVEMBER 13, 2018
INCIDENT SUMMARY
Fire Stats
Started on Friday, November 9th at 1430 hours PST
Reported as a brush fire
Fire NOW located at  Thousand Oaks, Oak Park, Westlake Village, Agoura Hills, West Hills, Simi Valley, Chatsworth, Bell Canyon, Hidden Hills, Malibu and Calabasas.
97,114 acres with 40% containment status.
Estimated containment on November 18th
Fire behavior is extreme with wind-driven runs.
Fire fuels are brush, chaparral and tall grass
Cause is under investigation.
Operations
Fire crews & aircraft worked to contain flare-up in the Sherwood Lake area.
Resources deployed from Staging to assist with suppression efforts.
They will pursue opportunities to build and improve direct line to limit further growth around the perimeter and work on containment activities.
Fire Weather
Moderate Santa Anas today
Wind gusts to 30-45 mph
Strong winds, with relative humidity (RH)
Produced critical fire weather
Damage Assessment
435 structures lost with 24 more damaged.
57,000 structures under direct threat
Life and Safety
2 deaths reported (civilians only).
3 Firefighter injuries.
1 (of possibly many more) Therapy Dogs at Base Camp helping 1st Responders – Firefighter resilience has become a very important part of our job. Gaby is a therapy dog that is used to break down the toughest of first responders.
Fire Resources
A pair of Scoopers arrived from Spokane Washington as Federal air support of the Camp Fire and Woolsey Fires which also include a combined firefighting force of 10 airtankers, 2 water scoopers, 23 helicopters and 6 air attack platforms.  That's a whole lotta resources in the sky!  (Photo Credit:  USFS Fire – California)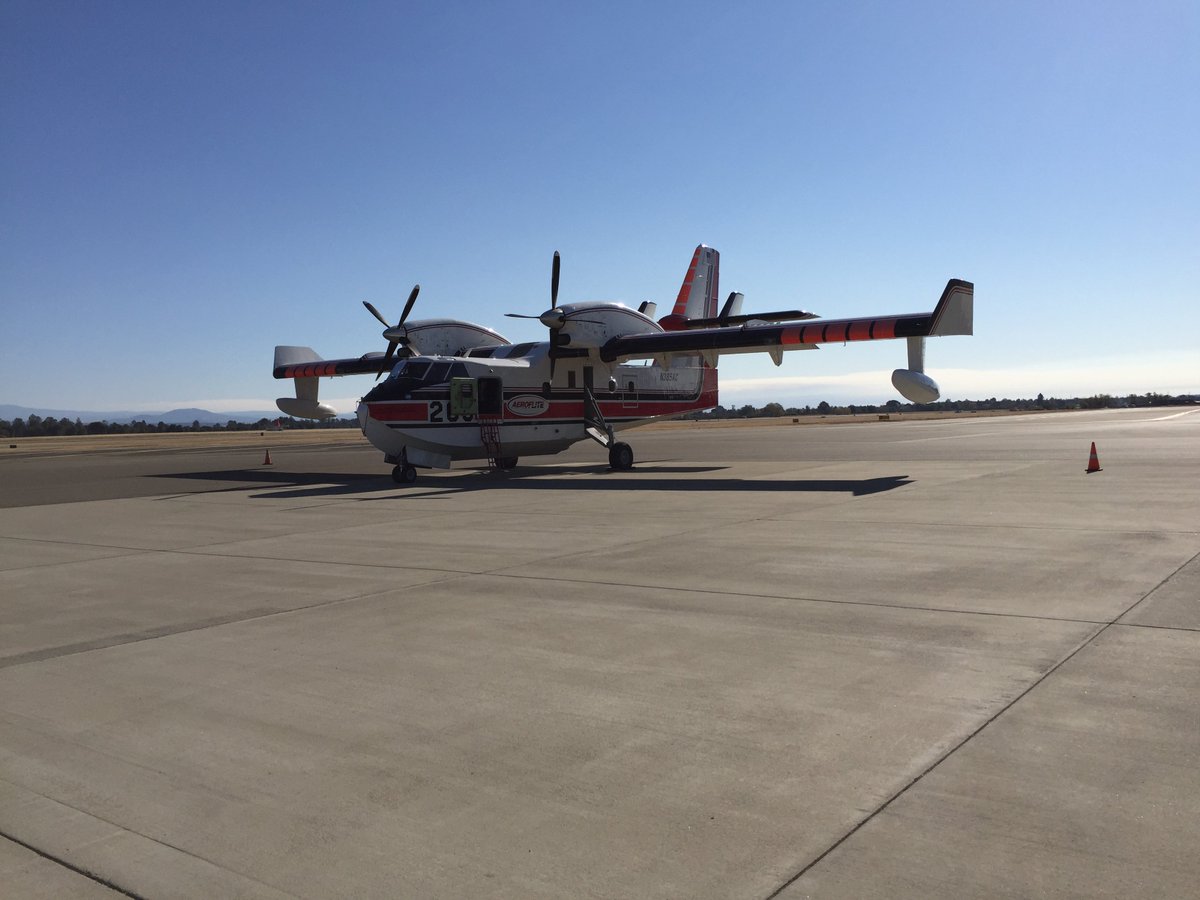 When talent and skill fly these amazing aircraft over serious firestorm conditions, it is the mechanics who keep them in the air.  KUDOS to all who make that happen!  (Photo Credit:  Michael Dubron/LA Co FD Pilot)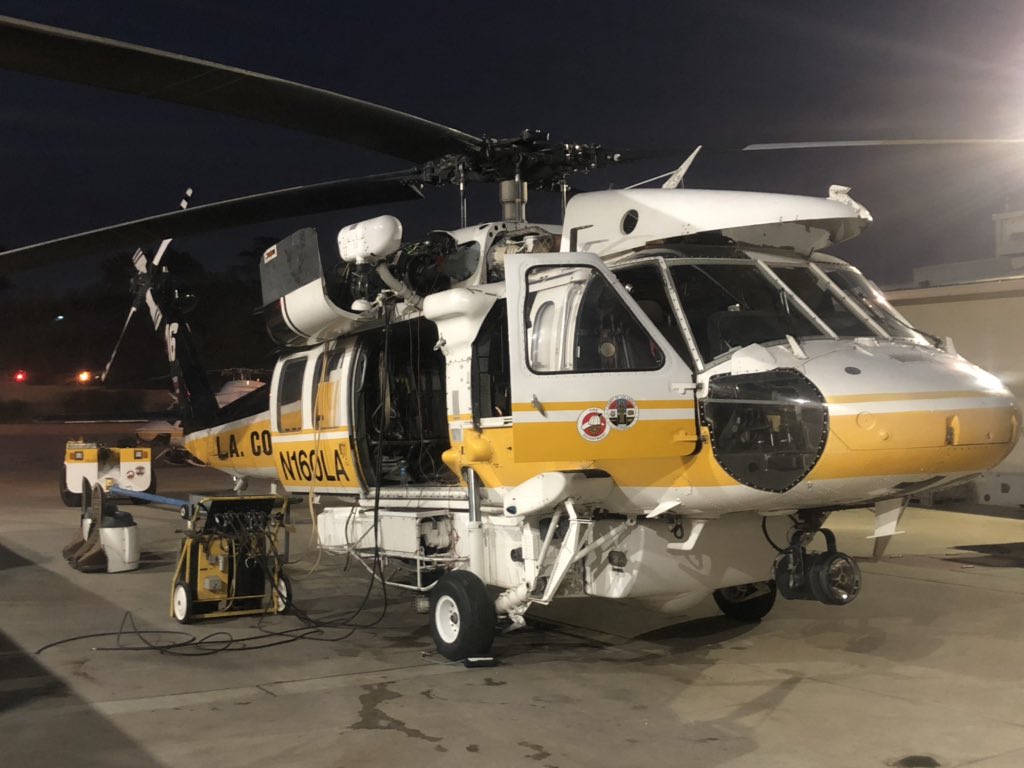 "While there are many unsung heroes to thank for their support at #WoolseyFire, your LAFD offers profound thanks to the many hard-working FAA Air Traffic Controllers assuring *safe priority passage* for the aircraft battling these California wildfires." – LAFD
Unified Command:  CAL FIRE – San Luis Obispo, Ventura County FD & SO, LA City FD & PD and LA County FD &PD.
CAL FIRE IMT Team 5 assumed Command
3,685 total personnel assigned to this wildfire incident.
508 Fire Engines
22 Helicopters
62 Hand Crews
16 Bulldozers
48 Water tenders.
Unsung Heroes are everywhere and in places you cannot see. Check out these amazing, calm, cool, collected and skilled Telecommunications Operators that have been up and running non-stop since these big firestorms broke out. They deserve so much love and thank yous sent their way.  Know one here or in CA? Thank them for what they do everyday in Saving Lives and Property, as well taking care of 1st Responders in the field and fire ground.
Evacuees Resources
FEMA Assistance:  If you need a safe place to stay due to the CA wildfires, text SHELTER and your zip code (i.e. SHELTER 12345) to 43362 to locate an open emergency shelter near you.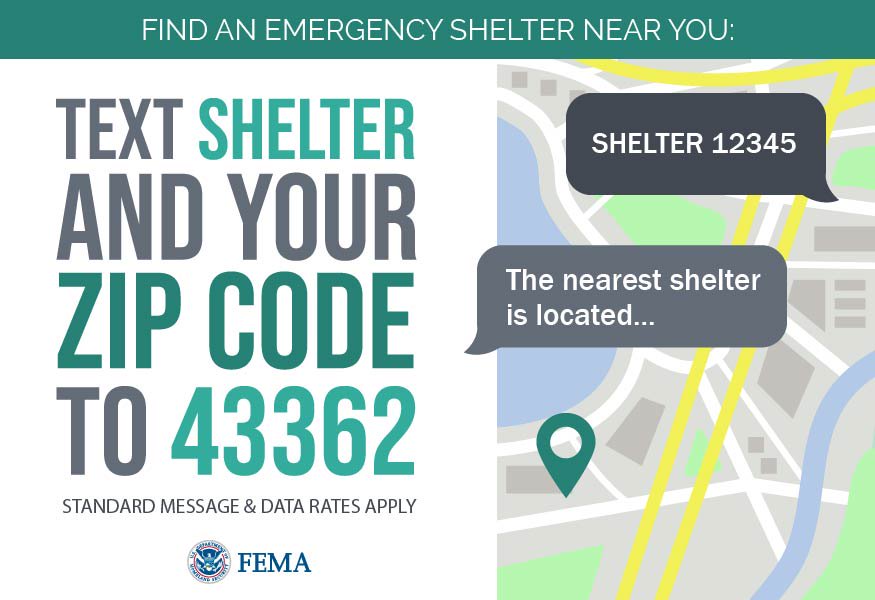 Road Conditions: Follow https://twitter.com/CaltransDist7 on Twitter for Traffic Updates.
Food/Water/Other Services:  People displaced from their homes by the #WoolseyFire & #HillFire, even if they are not sleeping in a Red Cross shelter, are welcome to come for food, water, & other services.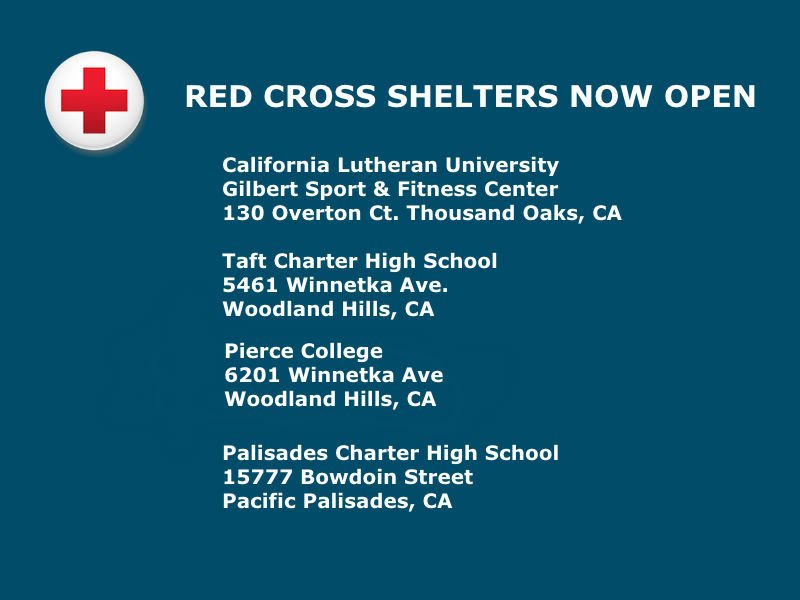 FEMA Disaster Aid: California: If you were impacted by the wildfires, you can register for FEMA assistance by visiting

http://

disasterassistance.gov

 

or calling 1-800-621-3362. Please have the following information available when you register with us. (Source:  FEMA Region 9 on Twitter @femaregion9)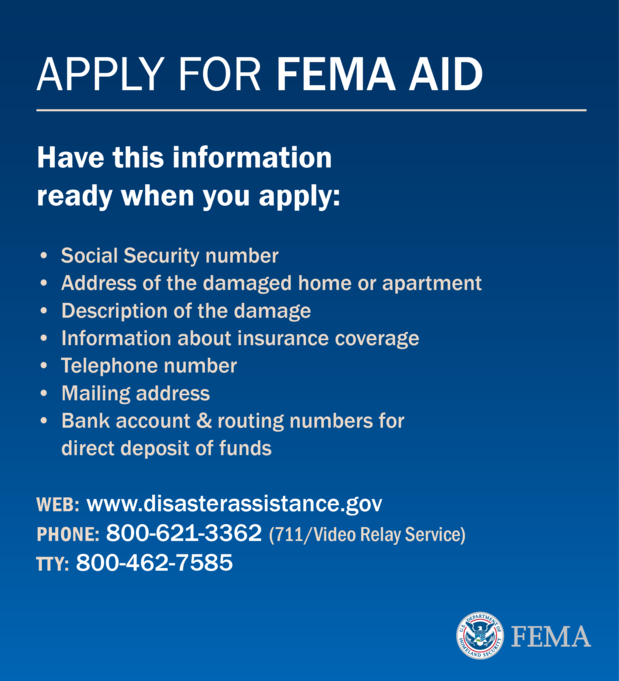 Evacuations
Repopulation Updated:  https://twitter.com/search?src=typd&q=woolsey%20fire
Repopulation Maps (Los Angeles County):  (Photo Credit:  CAL FIRE SLO) Posted at 1800 PST.
Mandatory and voluntary evacuations orders in effect.
75,000 residents in Los Angeles County evacuated up to half million residents overall.
Sign up for Evacuation Alerts! from Ventura County For all information related to evacuations, closures and shelters, visit  www.VCEmergency.com  or call (805) 465-6650. To register for VC Alert for urgent notifications, visit VCAlert.org. Residents in the area should be prepared to evacuate. For disaster preparedness plans, visit www.VCReadySetGo.org. (Source:  LA County FD PIO)
Shelters
Cal Lutheran University – 60 W Olsen Rd, Thousand Oaks, CA 91360
Taft Charter High School – 5461 Winnetka Ave., Woodland Hills, CA 91364
Pierce College – 7100 El Rancho Dr., Woodland Hills, CA 91371 (Entrance off Desoto Ave.)
Palisades Charter High School – 15777 Bowdoin St, Pacific Palisades, CA 90272
Animal Shelters
Ventura County Animal Services (805) 388-4258
Ventura County Animal Shelter – 600 Aviation Dr, Camarillo, CA 93010
Simi Valley Animal Shelter – 670 W Los Angeles Ave, Simi Valley · (805) 388-4341.
Los Angeles County Animal Services.  Earl Warren Show Grounds – 3400 Calle Real, Santa Barbara, CA 93105 (Accepting large animals)
If you need large animal assistance, please call (805) 388-4258
Road Closures
Hwy 1 southbound (P.C.H.) closed at Las Posas Rd. to Coastline Dr.
Potrero Rd. is closed between Rancho Dos Vientos and S. Lewis Rd.
Everything is closed South of Mullholland Hwy & West of Cornell Rd.
LA County Public Works has closed Chesebro Road at the bridge between Driver Ave and Balkins due to the bridge being damaged during the fire.
School Closures
CSUCI has suspended all classes effective November 13th at 1900 hours PST until November 26th.  (Posted at 1927 PST)
Incident Cooperators
Office of Emergency Management (OEM)
Southern California Edison
Southern California Gas Company
California Department of Corrections and Rehabilitation (CDCR)
California Department of Fish & Game
California Highway Patrol (CHP)
Public Health Department
California State Parks
Caltrans
Ventura County Animal Control
LA County Animal Control
Office of Emergency Management (OEM)
American Red Cross (ARC)
Los Angeles Police Department (LAPD)
Los Angeles City Fire Department (LAFD)
Red Cross (ARC)
Humanity First USA
HOW TO HELP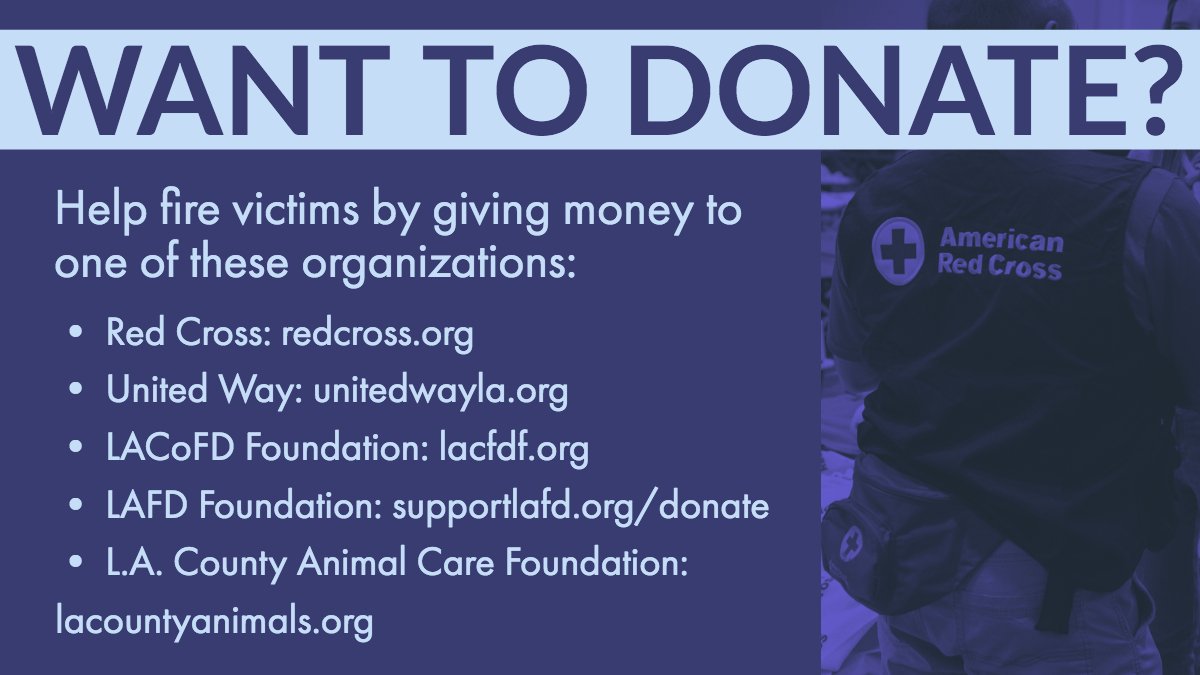 Social Media – Eyewitness Accounts
Rebuilding Infrastructure:  SCE crews have been working tirelessly in various burn areas.  As of today, they have replaced 99 poles and transformers and strung 10,500 feet of wire.  Posted @ 1806 PST.  (Photo Credit:  SCE)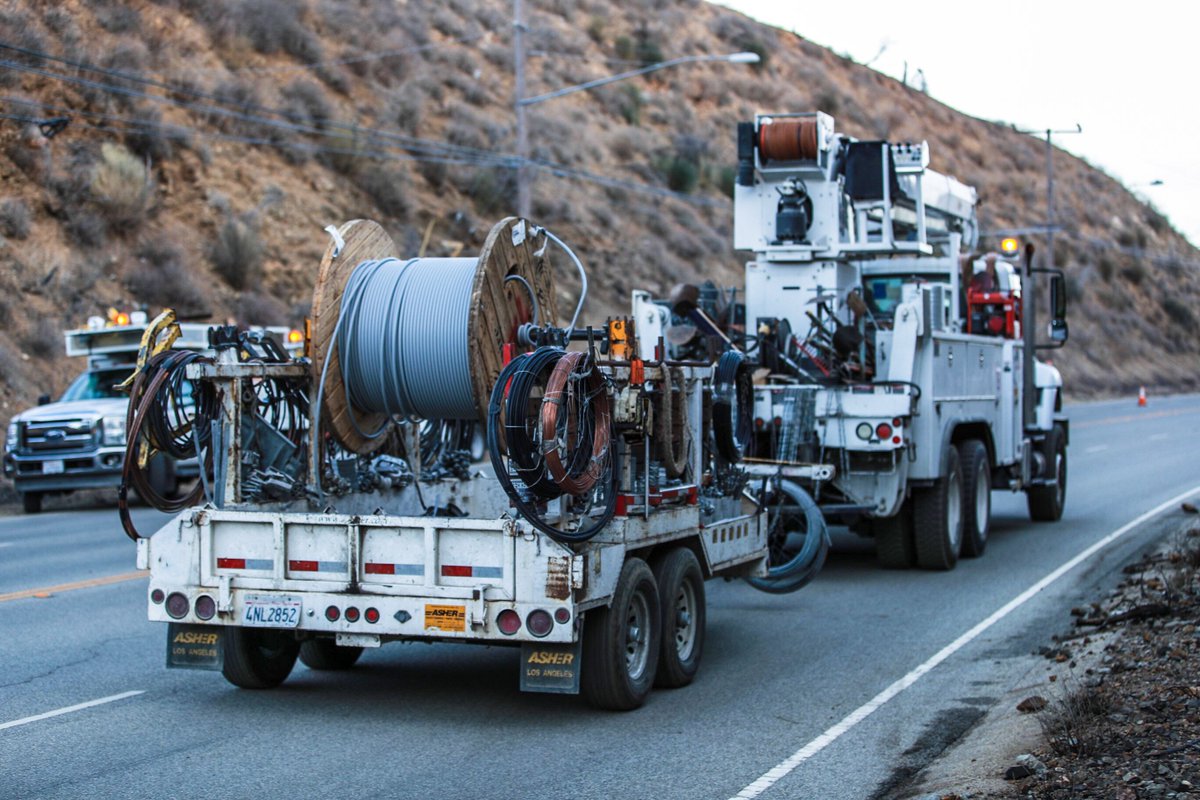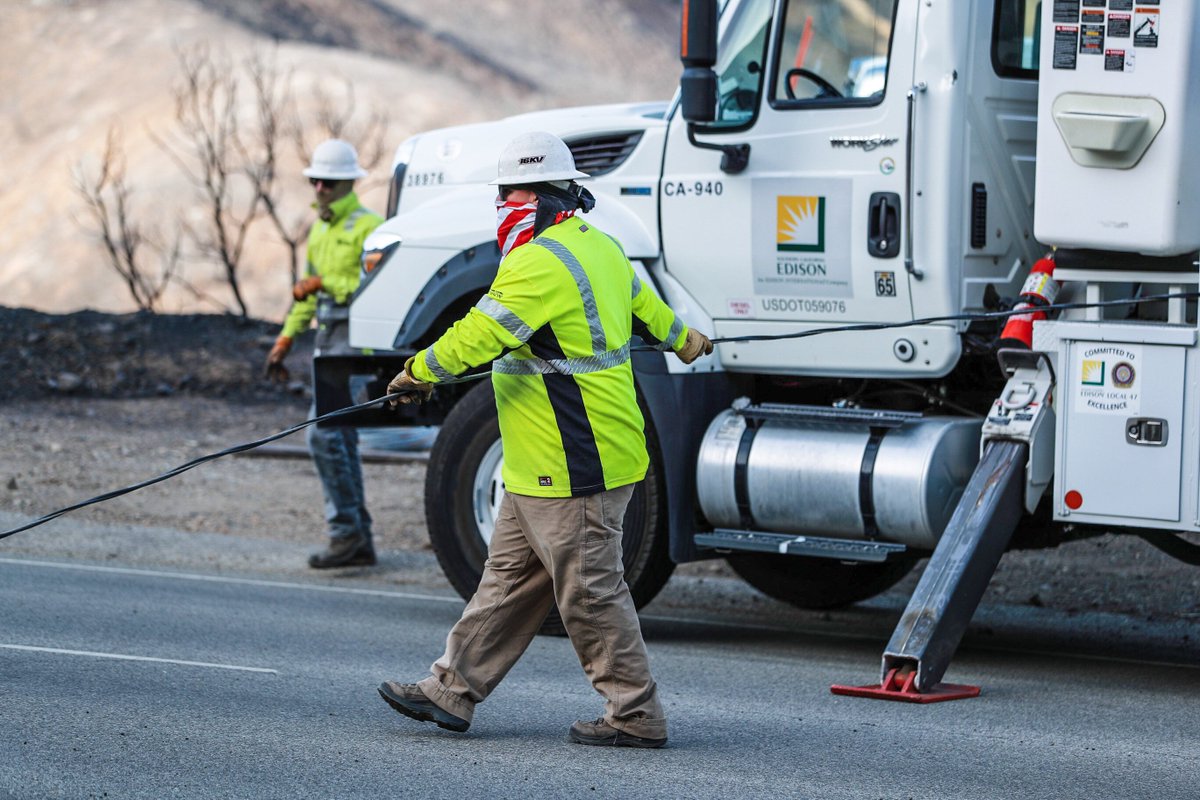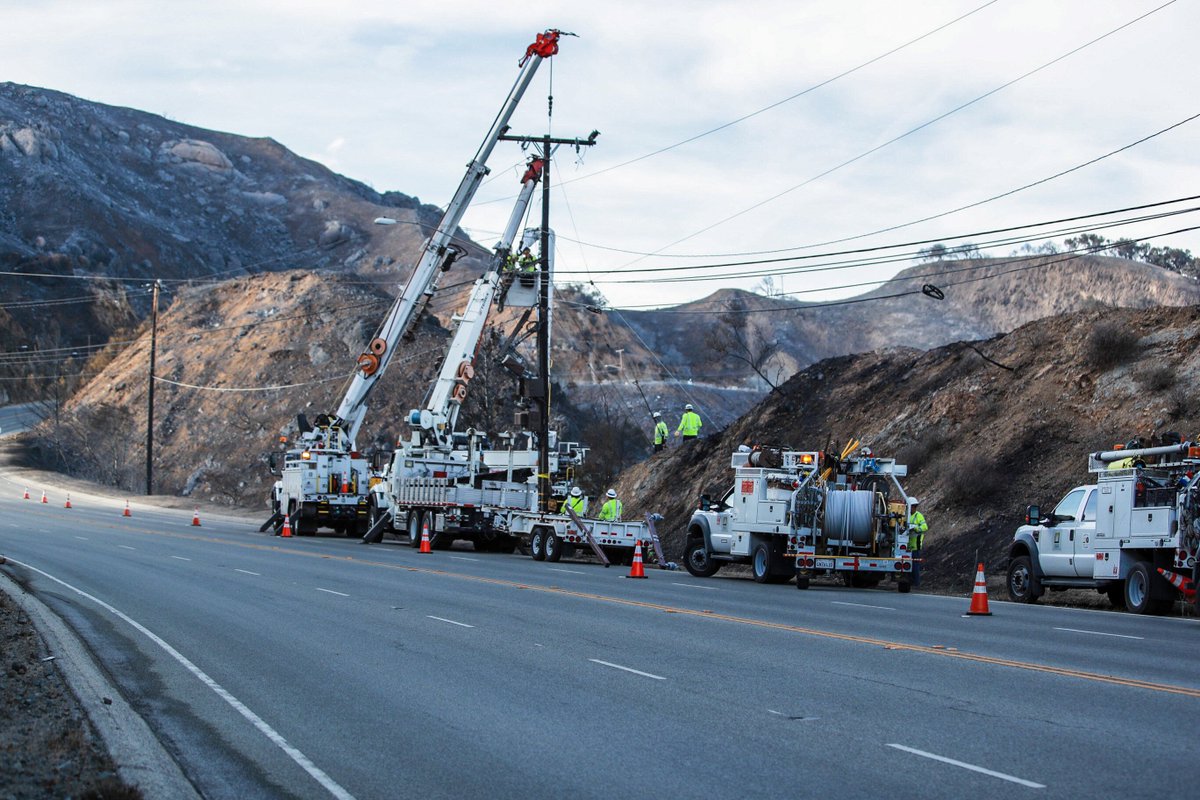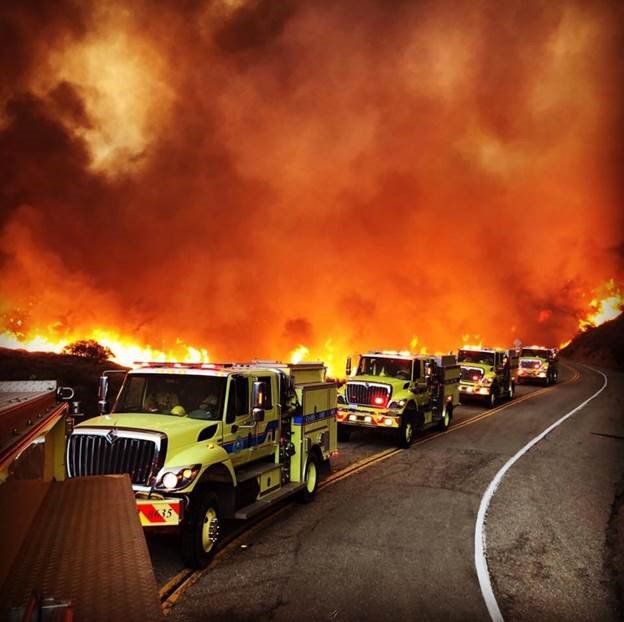 Chinook Helicopters in Action:  After a crew change and fueling, a CH-47 Chinook Helicopter departs the airfield to head back out to the fire line.  (Photo Credit:  VCFD PIO).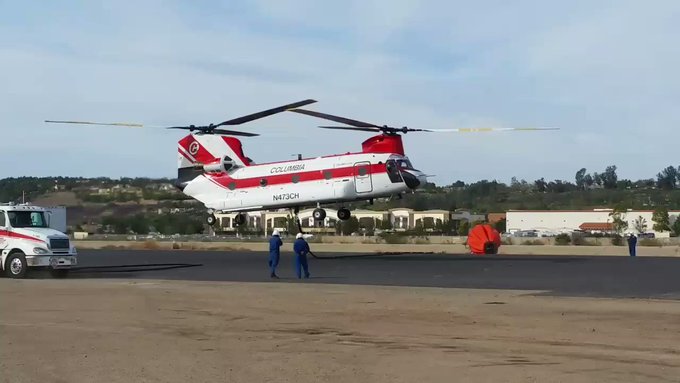 Expected flareup:  This flareup was expected and remained within its fire perimeter which is good new for fire crews but more may shine bright tonight as unburned fuels continue to burn.  (Photo Credit:  R. Navarro/Courtesy:  VCFD PIO)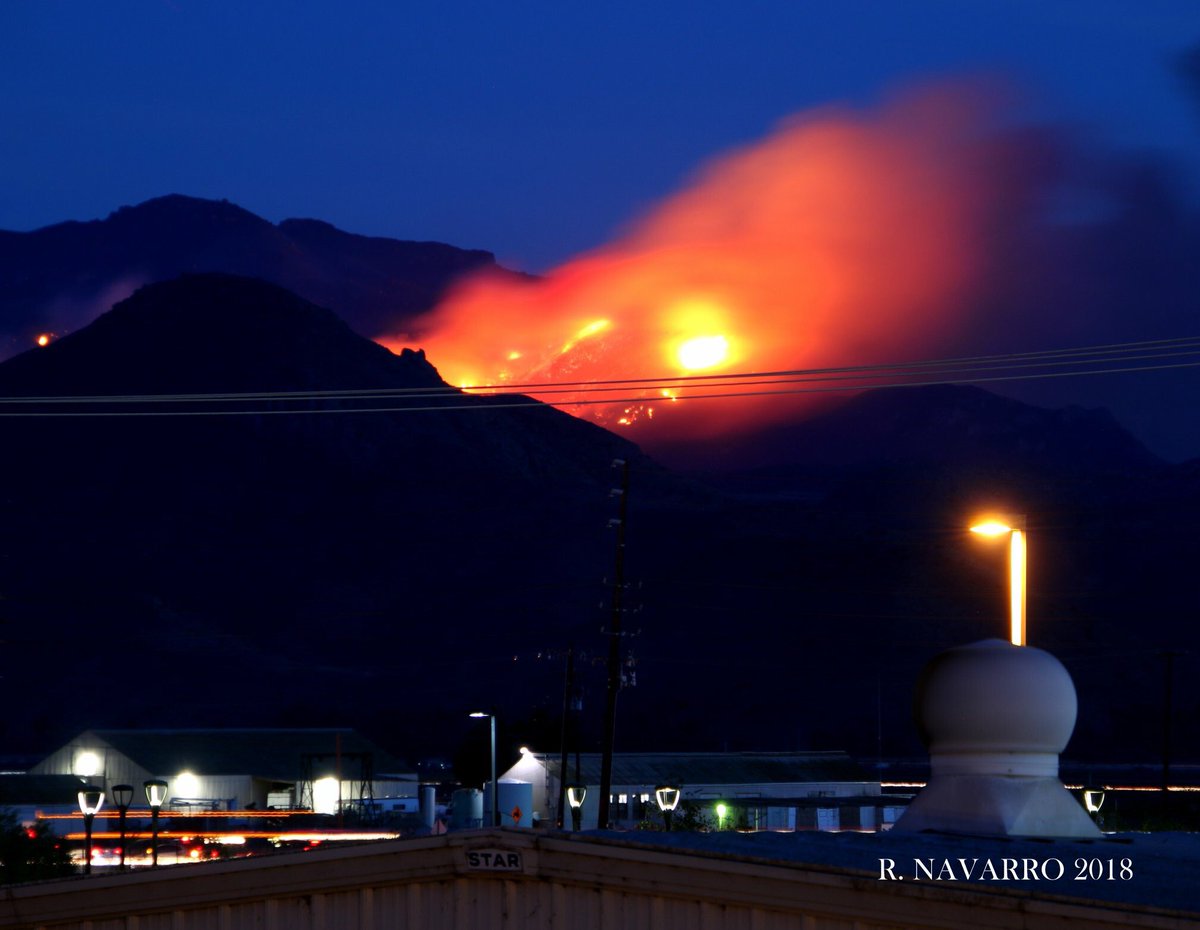 Eyewitness Accounts:  They are requesting law enforcement to shut down between the Long Grade along Potrero Road, because too many citizens are parking along the street and hiking in to watch/take pictures of the fire. ( Posted @ 1910 PST)
Public Interference:  The official area they want to close is Lynn Road from the National Park Entrance to Long Grade, too many people on the road. They need access to the road in case there are any flare ups or slops over the line tonight. (again, get out-of-the-way).
The flames visible on Mount Boney right are just more visible (due to location and nighttime). They aren't a new flare up, and based on radio traffic the fire units are not concerned at all about them. Don't call 911. (Posted @ 1810 PST)
Drones in Fire Zones:  Drones and aircraft do not mix, yet those who are out there to seek images are putting the pilots, ground resources and any civilians whom be still in the area their lives in danger.  Also, because it is illegal.  The Ventura County Sheriff Department wants to make sure all are aware:  "Captain Denise Sliva urges people to avoid operating drones in #WoolseyFire area, as they interfere with firefighting operations. "Now is not the time to get those pictures."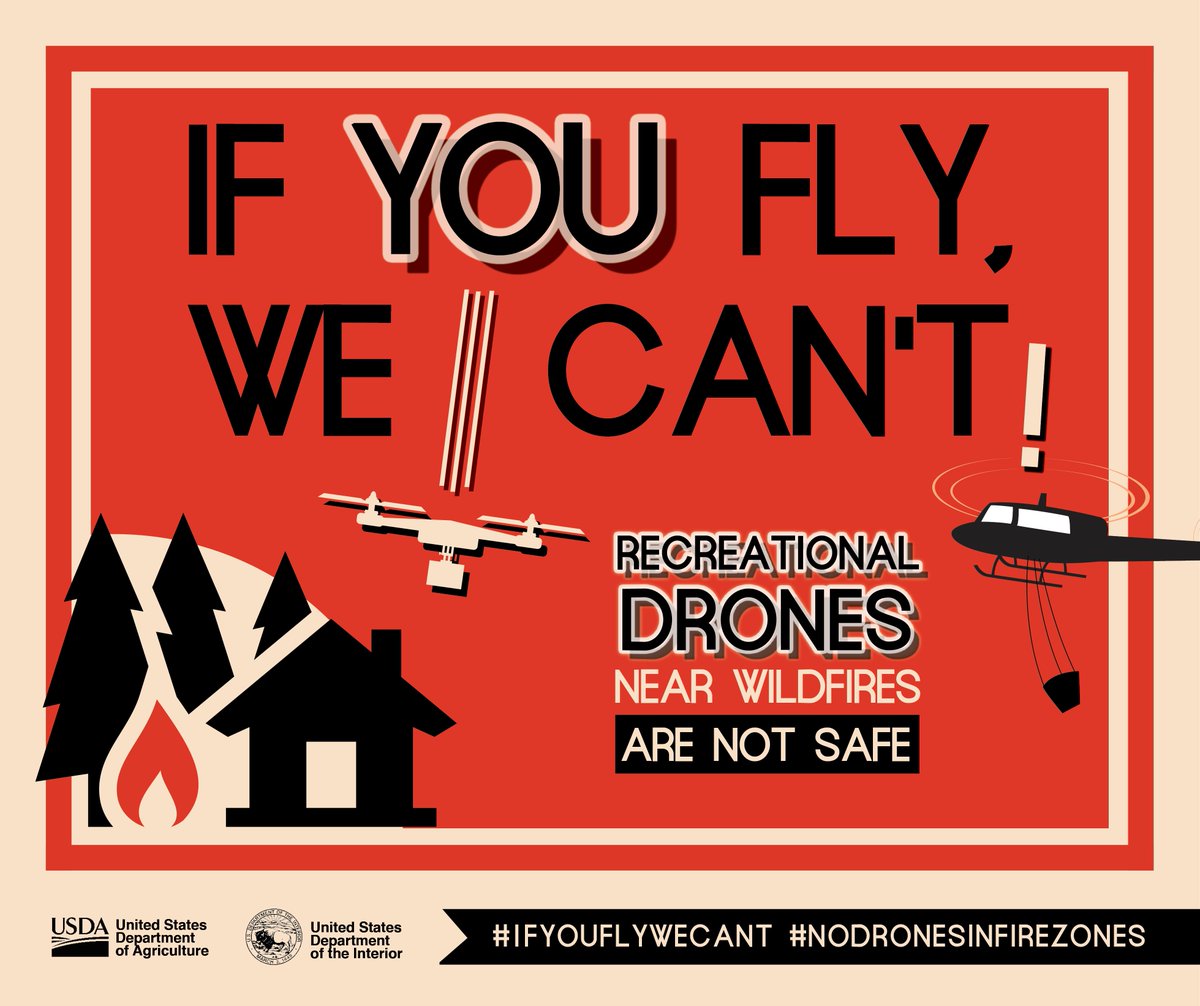 Unsafe Conditions:  There are many images coming back showing what it is looks like post-fire and the devastation is obvious, as well as the dangers.  Please heed all warnings and alerts.  This photo was posted at 0654 PST (this morning) by CAL FIRE.  (Photo Credit:  CAL FIRE)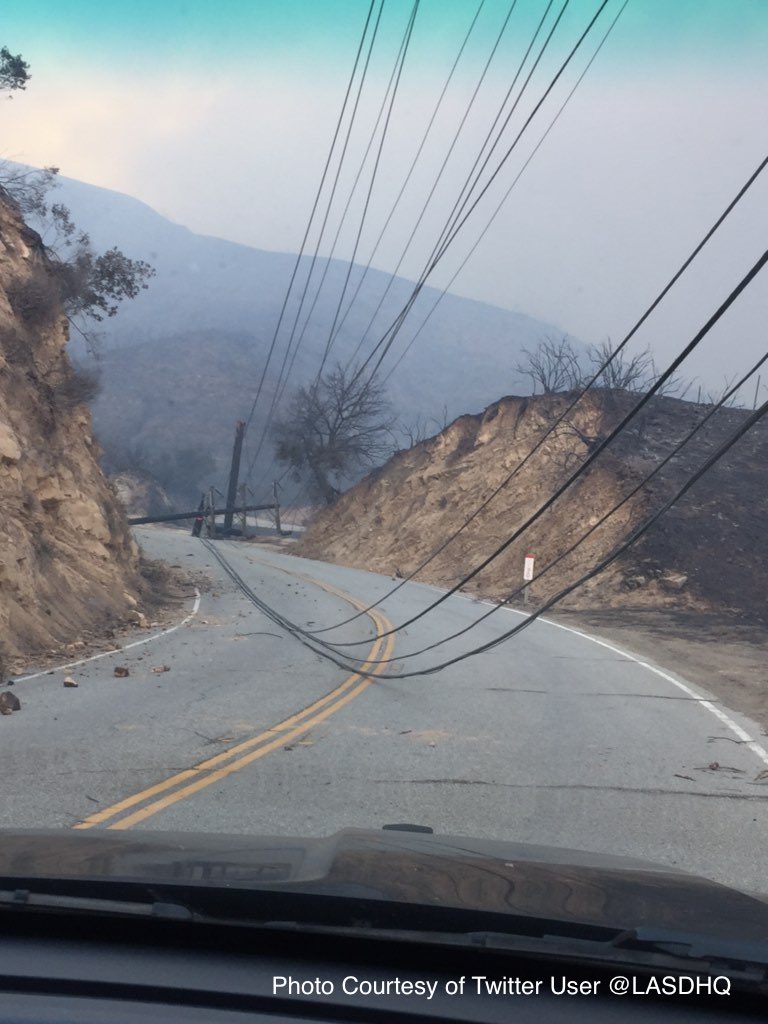 OUR SOCIAL MEDIA
We will be updating on this site as information is received.  We would love if you would follow us on our Twitter page @nwfireblog for additional updates.
We are thinking of those in California as they now face a different threat of wildfires after being impacted by the Thousand Oaks shooting.  Please keep all in your thoughts and prayers. We thank you for reading and following our Blog. – Ed.
(c) 2018 NW FIRE BLOG