UPDATE 1 – JUNE 28, 2020
PHOTO CREDIT | Bureau of Land Management (BLM)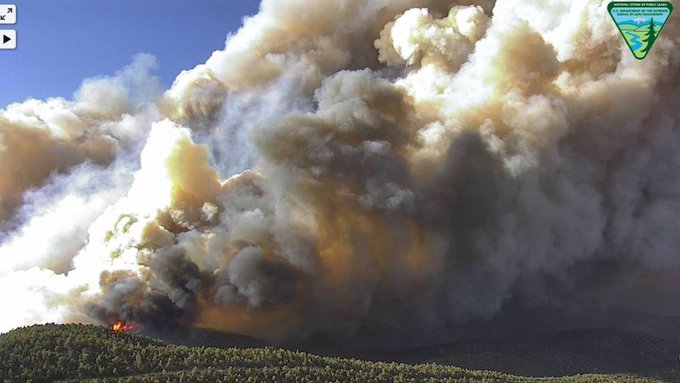 INCIDENT SUMMARY.   The MAHOGANY FIRE started this afternoon.  The fire was said to be at about 15 acres around 1459 hours PT when firefighters were first dispatched.
The fire is to be located 24 miles north/west of the Las Vegas Strip near Mt. Charleston.
PHOTO CREDIT | Humboldt Toiyabe NF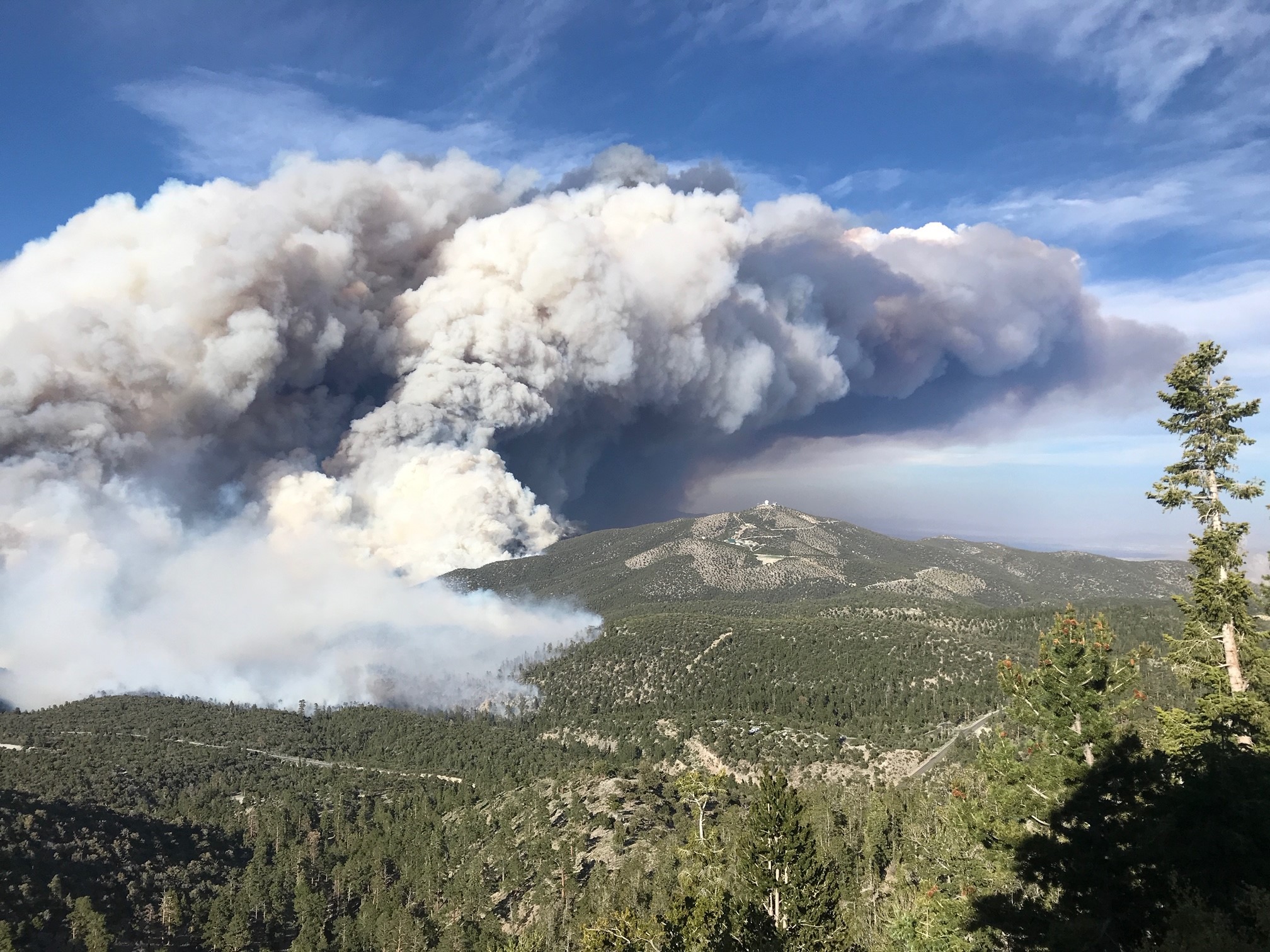 CURRENT STATUS.  Fire behavior is extreme, wind-driven and potentially spotting.  The fire has exploded into 5,000 acres of pinyon juniper and brush and has a 10% containment status.
Fire weather as of 2000 PT consists of 12% relative humidty, temps of 95*F degrees with winds out of the south/southwest at 32 miles-per-hour.  Visibility is very good at 10 miles. (2000 hours PT)
PHOTO CREDIT | Humboldt Toiyabe NF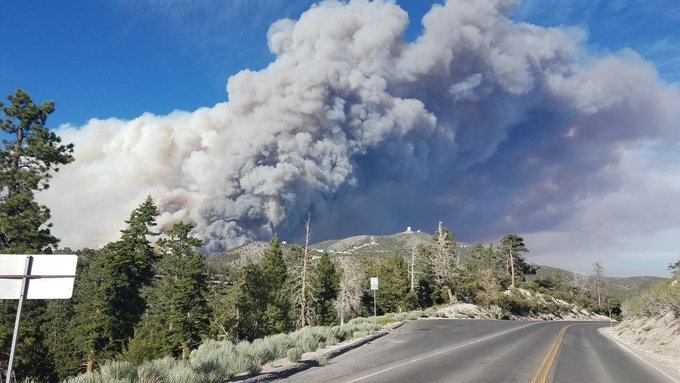 EVACUATIONS.   The Clark County Spring Mountain Youth Camp and Lee Canyon have been evacuated.
INCIDENT COOPERATORS.  NWS Las Vegas. NV Fire Cameras. BLM. Las Vegas Metro PD. Las Vegas FD. Humboldt Toiyabe National Forest. Red Cross Nevada.
RESOURCES.  Aircraft have been grounded due to high winds.
THROUGH THE EYES OF SOCIAL MEDIA.  Eyewitness accounts of this fire through various social media platforms.
"I can see the [fire] from Mt. Charleston Hotel, as it bends around the corner."
"As if 2020 couldn't get any worse…."
"Fire can be seen growing as seen from Kyle Canyon Road."
HASHTAGS.  #MahoganyFire #NVwildfires #FireSeason2020
(c) 2020 NW Fire Blog – Updated 2025 PT